What Is Luminate Online Marketing?
Luminate Online Marketing, often called Luminate Online (LO), is an online fundraising and communications platform provided by Blackbaud, Inc. Luminate comes with a host of built-in features as well as add-ons to expand the product's functionality, making it one of the most powerful marketing solutions available to nonprofits.
Why Should I Use Luminate Online?
Luminate Online integrates CRM data with fundraising and communications data, providing a comprehensive online fundraising solution. With Luminate's robust feature set and nearly limitless customization options, your nonprofit can set unique goals and follow through with prospective constituents in a completely personalized way.

Learn how DNL OmniMedia can help your nonprofit implement Luminate Online.
Understanding the Luminate Suite
Luminate Online, Luminate CRM, and TeamRaiser
Luminate Online
Luminate Online is the primary product within the Luminate suite and comes with a broad selection of fundraising, marketing, communication, and event management tools. With so many built-in features, Luminate Online can serve as a nonprofit's one-stop fundraising platform. Plus, its configurability allows each organization to completely customize the product to meet its unique needs.
Primary Integrations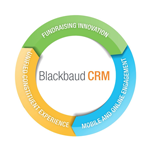 Blackbaud CRM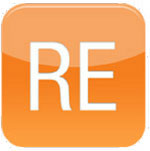 Raiser's Edge
See the Luminate Online Marketing product page to see all the useful features
Luminate CRM
Luminate CRM — the other half of the Luminate Suite — is a CRM solution that sits on top of Salesforce and connects to Luminate Online. The purpose of Luminate CRM is to centralize donor data to give nonprofits a more holistic understanding of their supporters and therefore, more effectively engage with them. Luminate CRM works as an extension of the Salesforce platform, providing a more comprehensive donor management experience for nonprofits.
Primary Integrations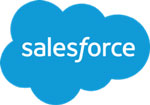 Salesforce

Luminate Online
Find out if Luminate CRM is the right choice for your nonprofit
TeamRaiser
Blackbaud's peer-to-peer fundraising solution, TeamRaiser, gives nonprofits all of the tools they need to launch a successful peer-to-peer campaign within Luminate Online. TeamRaiser enables organizations to build personalized fundraising pages, manage campaign emails and marketing efforts, and track the success of their campaigns. Even better, TeamRaiser's configuration options are practically limitless, so nonprofits can shape their campaigns to deliver the best results possible.
Primary Integrations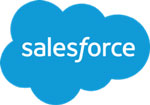 Salesforce

Luminate Online
Luminate Online Add-Ons
Luminate Advocacy
For nonprofits engaging in grassroots fundraising and awareness campaigns, Luminate Advocacy can provide all the necessary resources to engage constituents and drive donations. With Luminate Advocacy, you can store donor and advocate information, manage dynamic email campaigns, increase engagement and boost fundraising results—all in one centralized location.
Luminate CMS
Blackbaud understands that a nonprofit's website is vital for fundraising success. That's why they've created Luminate CMS, a one-stop content management platform designed to help organizations like yours create professional, engaging websites to inspire and facilitate online donations.
Blackbaud Merchant Services
Blackbaud Merchant Services can be your organization's end-to-end solution for accepting and processing online payments. Blackbaud Merchant Services enables nonprofits to accept multiple types of payments (including credit card, ACH, and even mobile payments) through their highly secure, PCI-compliant platform.

Learn how DNL OmniMedia can help your nonprofit implement Luminate Online.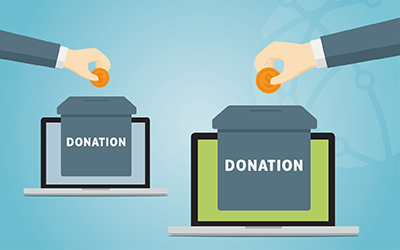 Online Fundraising
Luminate Online empowers nonprofits to create unique fundraising campaigns that inspire support from donors and prospects. With Luminate Online, organizations like yours are able to create custom online donation forms that accept a wide range of gift types, including recurring donations, matching gifts, pledges, designated giving, and more!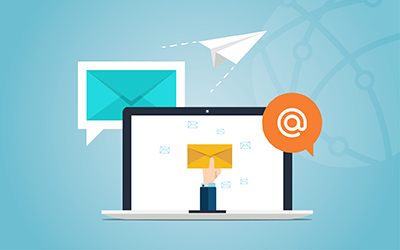 Email Communications
Dynamic email communication is an essential part of a nonprofit's digital marketing efforts, and Luminate Online can provide support throughout every step of the process. With tools to help you design email campaigns, segment the right audience, and follow up on email success with detailed analytics, Luminate makes getting the word out easier than ever.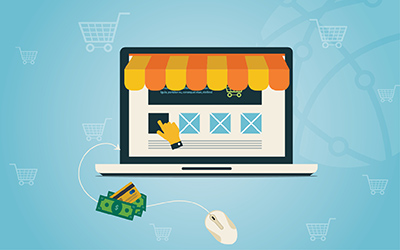 eCommerce
Luminate Online can help you set up virtual catalogs in a user-friendly interface and facilitate sales with tools such as automated inventory counts and tax calculation. You'll also have plenty of flexibility with shipping options, discount and promotional codes, and additional donations.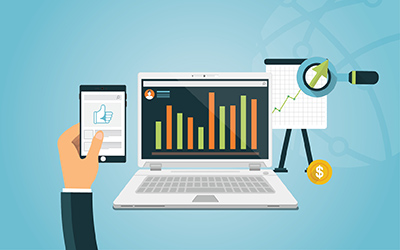 Digital Marketing
Luminate Online can extend your digital marketing efforts past email campaigns. Luminate helps you holistically engage supporters online by enabling you to create campaign microsites, track social media engagements, and generate relevant content that's personalized to your supporters.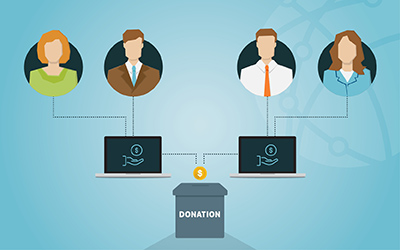 Peer-to-Peer Fundraising
Through TeamRaiser, Luminate Online's peer-to-peer fundraising add-on, you'll be able to mobilize and motivate your supporters to bring in donations for your cause. TeamRaiser is fully customizable, so you can design creative campaigns that inspire your constituents in new ways.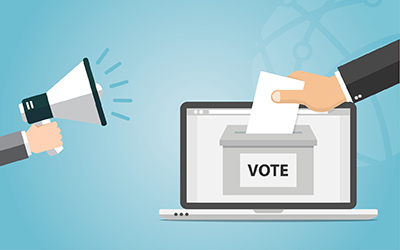 Advocacy
Luminate Advocacy empowers nonprofits to generate awareness and effect change by supplying them with actionable tools within the Luminate system. This powerful add-on's features include zip-to-district matching to help you target officials, multichannel communication tools, integrated vote data, comprehensive reporting and more.

Learn how DNL OmniMedia can help your nonprofit implement Luminate Online.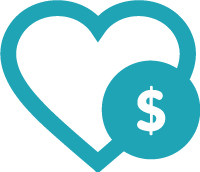 Unique Fundraising Solutions
For organizations with complex needs, finding a comprehensive online fundraising solution can be difficult. Luminate Online is highly customizable, allowing your nonprofit to tailor its digital fundraising strategies to meet organizational goals. By working with a nonprofit technology consultant, you can take Luminate Online in creative new directions that are unique to your mission.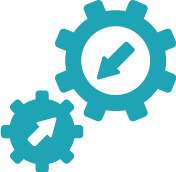 Comprehensive Integration
Your nonprofit needs to be able to work with a number of platforms seamlessly, and Luminate Online won't stand in your way. Luminate Online can be integrated with nonprofit CRMs, allowing for smoother data transfer and a more unified view of all of your constituent data. A nonprofit consultant can also help you integrate other external software to make sure you can manage all aspects of your organization in one place.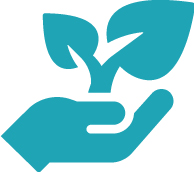 Capacity for Growth
While more compact fundraising software solutions might work for a limited time, growing nonprofits need a product that will scale with them. Luminate Online is perfect for organizations who want sustainable solutions as they continue to expand. Not only can Luminate Online accomodate a large constituent pool, but its flexibility means that growing organizations can continually expand, adapt, and further customize its instance to meet needs as they shift over time.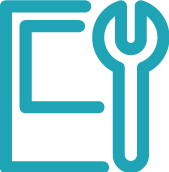 Robust Features and Tools
Instead of trying to work with a number of disparate platforms and disconnected software solutions, find a product that can meet all your needs at once—Luminate Online! With a diverse range of features and add-ons, Luminate Online offers one of the most robust online fundraising, marketing, and donor management feature sets on the market.

Learn how DNL OmniMedia can help your nonprofit implement Luminate Online.
When to Use Luminate Online
What Kind of Nonprofits Use Luminate Online?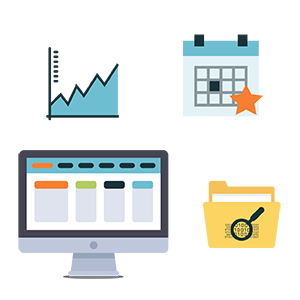 Nonprofits with Piecemeal Solutions
Nonprofits who are using multiple software options can expand to Luminate Online for an all-in-one solution. Having a comprehensive view of your data and an all-inclusive set of resources can help streamline efforts and enable more informed donor engagement practices.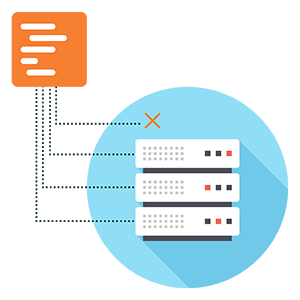 Nonprofits with Smaller CRMs
Growing nonprofits may need larger, more robust systems to accommodate their growth. Luminate Online is optimized to support larger organizations with extensive data sets, so you'll never have to worry about reaching or exceeding capacity as your organization gains more donors.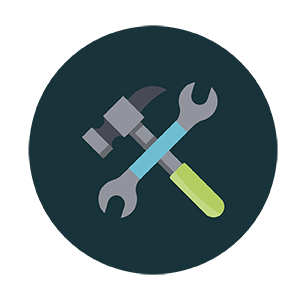 Nonprofits Who Need Customizable Platforms
Established nonprofits who are already using comprehensive software may find that their current solution isn't as customizable as they need it to be. For organizations in search of a platform that can truly adapt to their changing fundraising needs, there's no better solution than Luminate Online.
Let Double the Donation walk you through the Luminate buying process with this helpful post
What Do We Need to Implement Luminate Online?
A Clear Online Fundraising Strategy
Luminate Online can be used to accomplish almost any fundraising goal, but you'll have to know what your nonprofit seeks to achieve before getting started. Put together a list of needs and devise a plan for how Luminate Online can help your nonprofit meet them.
If you're not quite sure how Luminate Online fits in, you can always seek out the help of a nonprofit technology consultant. They can work with you to pinpoint areas where Luminate Online can support your goals.
What are our most important fundraising goals?
What online fundraising features will we need?
What aspects of our current online fundraising strategy do we want to retain?
A Budget
Luminate Online is an incredibly powerful software solution; it isn't free and is priced accordingly. With this in mind, you'll want to make sure your budget has room to cover the full costs of the investment.
Examine your organization's budget against all the expenses related to purchasing and implementing Luminate Online. Remember: in addition to the up-front cost, you'll also need to consider training, support, add-ons, customizations, and other costs.
Can we afford Luminate Online?
Can we afford training costs for our staff?
Can we afford to hire a developer for custom solutions, data migration, and platform implementation?
Training for Your Nonprofit Staff
Luminate is easy to use once a nonprofit's staff has been thoroughly trained. To make sure your team is up to speed on all of Luminate Online's features, your nonprofit should expect to invest time and money in training.
There are a few different ways you can go about training your staff. Primarily, you'll need to determine if you'll work with Blackbaud's training team or seek the help of a specialized third-party consultant.
Which team members will need to be trained?
How will we handle online fundraising during the training process?
Will we use Blackbaud's training services or an outside nonprofit technology consultant?
A Developer to Help You Customize the Product
Because Luminate is so customizable, your nonprofit will often need a developer to help you achieve full functionality. Unless your organization has an extensive in-house IT department, you'll likely need to look for a nonprofit web consulting firm to work with you to develop your platform.
A developer can help you design and implement personalized fundraising methods that enhance your current strategy and maximize revenue for your cause.
Will we need a new CRM in addition to Luminate Online?
What types of fundraising do we want to explore?
Which nonprofit web development consultants will we contact?
A Plan for Data Migration
In order to use your new platform, you'll need to have a plan in place for transferring existing data from your old CRM or fundraising software to your new system. Data migration can be complicated, but this step is essential to effectively implementing the Luminate Suite — including Luminate Online.
Data is at the crux of your fundraising strategy, so you need to be thorough when cleaning and migrating your data. A nonprofit web consultant can help ensure your data migration is stress-free and effective.
Will we need outside assistance cleaning our data?
What is the timeline for our data transfer?
Who is in charge of ensuring that the data transfer is complete?
Learn more about why successful data migration is vital to your fundraising strategy and discover how to streamline the process

Learn how DNL OmniMedia can help your nonprofit implement Luminate Online.
Examples of Successful Luminate Online Solutions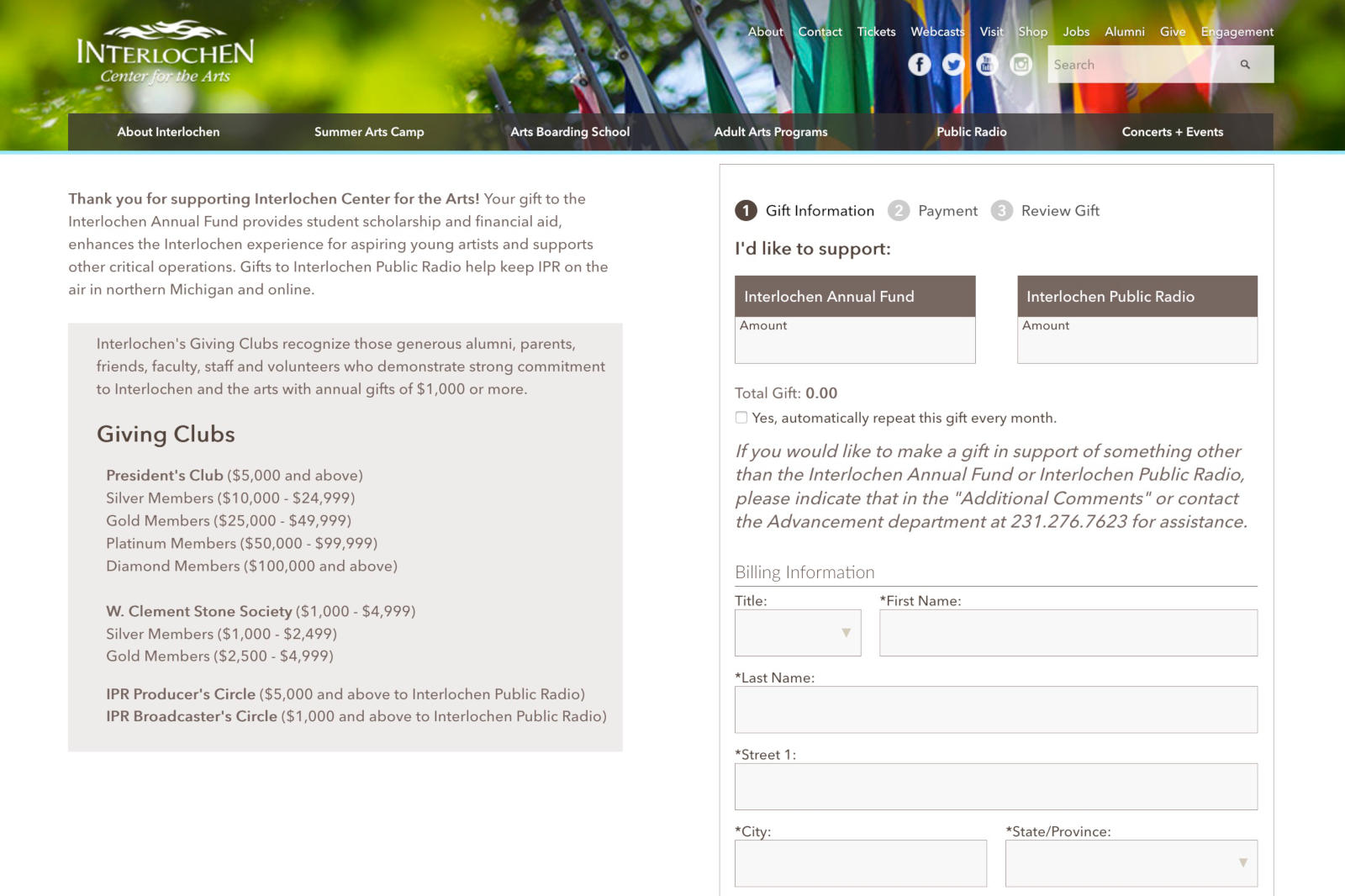 Interlochen Center for the Arts
DNL OmniMedia worked with Interlochen Center for the Arts to build out custom donation forms that are responsive and specific to their website.
To make these donation forms a reality, we created a custom Luminate Online skin (i.e. wrapper) based on existing Drupal themes and styled the forms to fit the nonprofit's site.
The result was a custom-made donation form that was not only useful, but engaging for donors.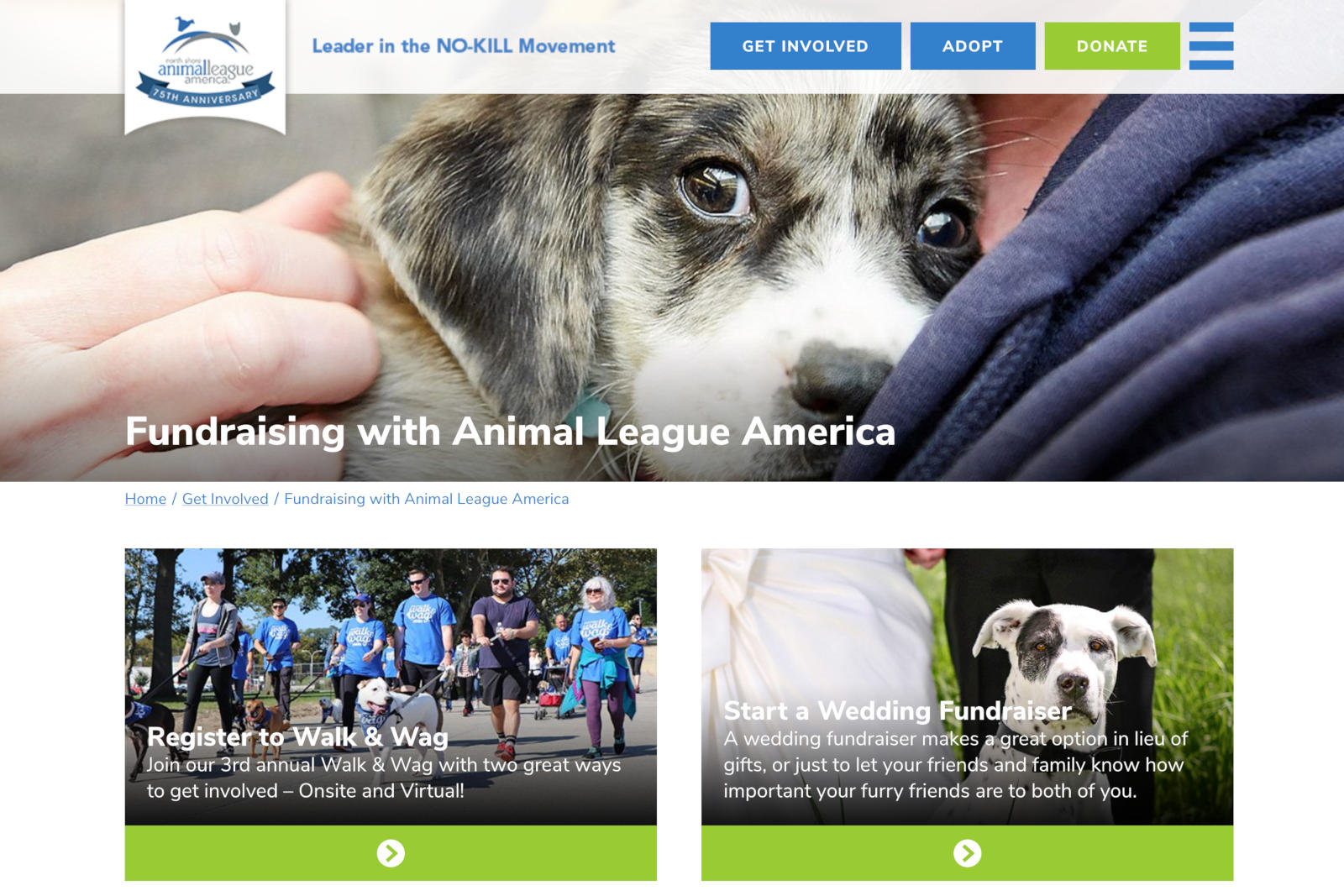 North Shore Animal League
North Shore Animal League, DNL OmniMedia set out to create unique TeamRaiser configurations that could appeal to supporters in a creative way.
We worked with North Shore Animal League to develop a unique peer-to-peer fundraising option. In addition to traditional peer-to-peer campaigns, we made it possible for supporters to donate their birthdays, bar or bat mitzvahs, and weddings to the cause.
In lieu of gifts, supporters could accept donations in honor of these special occasions, creating a unique donation experience while boosting peer-to-peer engagement, not to mention funds.

Learn how DNL OmniMedia can help your nonprofit implement Luminate Online.
5 TeamRaiser Tips for Simple and Effective Configuration
Learn how to make the most of Luminate's peer-to-peer platform, TeamRaiser, by implementing custom configurations.
Is Luminate CRM Right for Your Nonprofit?
Discover the ins and outs of Luminate CRM, a powerful constituent relationship management tool designed for Salesforce users.
Luminate Online Migrations: 5 Tips for a Painless Process
Successful data migration doesn't have to be a mystery. We'll walk you through transferring data to your new Luminate Online platform.