April 1, 2020


Marketing is an essential component of any smart nonprofit strategy. It spreads the word about your team's good work and invites prospects to stay in contact with your organization. However, too many nonprofits waste time, money, and resources on conducting outreach without a cohesive, carefully-planned marketing strategy. To maximize your efforts, your team must prioritize outreach in your digital strategy, which is made easier with the help of a consultant.
Here at Team DNL, we work with nonprofits to develop customized solutions that fulfill all their needs, from marketing to website development. We understand that it can be difficult making your organization stand out from all the other philanthropic organizations out there.
After all, with more than 1.5 million nonprofits in the United States, organizations must find ways to set them apart from others if they want to successfully secure donations. This is more important than ever as more and more elements of nonprofit work move to the digital space.
To guide your efforts, we've developed a complete overview of nonprofit marketing, so your organization can reach the widest audience possible in an effective way. We'll cover the following topics:
If you need help in a specific area of nonprofit marketing, use the links above to jump to the section most pertinent to your organization. Otherwise, let's start from the top with an overview of marketing basics.

Nonprofit Marketing: Basics
For nonprofits big and small, marketing plays a vital role in spreading the word about their mission and launching them toward their goals. The right outreach ensures readers remember their cause. Let's take a look at common outlets nonprofits use as well as how an expert can help you maximize your potential.

Marketing Outlets for Nonprofits
When developing a marketing strategy, start by selecting which outlets you'll prioritize in your strategy. There are a number of options to choose from, and each organization should use its own combination based on which ones seem to best engage their supporters.
Here's a look at the top digital marketing outlets, platforms, and tools at most nonprofits' disposal:
Your organization's website.
Your organization's website is one of its most important marketing assets. It serves as a central hub for supporters to reference when seeking information about your nonprofit as well as involvement opportunities. It houses important marketing components like your blog, social media streams, event and campaign information, and much more. Check out these well-designed nonprofit websites to spark some inspiration for your own design.
Email marketing.
Chances are, you're already dabbling in email communications. You may sporadically email supporters, but that's not enough these days. To effectively market via email, start by creating a weekly newsletter that features updates about your organization as well as industry data. Then, expand on your outreach strategy by setting up automatic emails to thank donors each time they give. Make sure to spread the word about subscribing to your email list via other outlets, like on your social media posts and blog updates. You'll also want to set up an email sequence for new subscribers thanking them for joining and educating them on your organization.
Social media platforms.
Social media is a great way to boost brand awareness and recognition. When developing your strategy, adjust your outreach based on the platform. For instance, Twitter is ideal for succinct updates whereas Facebook may be the place for longer appeals. Whenever possible, funnel readers back to your website in order to generate more traffic and conversions. When you create valuable posts, followers will be much more likely to share your content with their own social networks.
Google ads.
Google offers an in-kind program that gives nonprofits free access to their business resources. Through Google AdWords, your organization can receive up to $10,000 to spend on Google Ads a month, which is a great way to increase visibility for your cause. By making use of this program, your organization will appear at the very top of the Google results page when a user searches a keyword related to your mission. To fully understand the process, explore our comprehensive post on Google AdWords for nonprofits.
While there are numerous marketing outlets available, the above should serve as your core resources for outreach. Remember, each nonprofit finds success in different marketing techniques, but you'll build a strong foundation that you know will engage your supporters. Then, you can build your strategy out from there. Consider these essential outlets for example: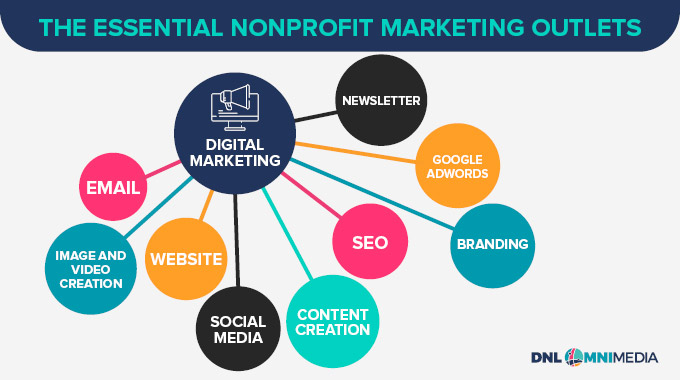 In any case, make sure to develop a marketing strategy before getting started, so you can maximize your time and resources. With a bit of trial and error, you'll figure out the best outreach approach for your nonprofit.
Pro Tip: Take an omnichannel approach to outreach where you link your marketing channels in order to keep readers engaged. For instance, ask your email subscribers to follow your organization on social media, or encourage social media followers to click through to your website by sharing an excerpt from a recent blog post. Instead of having entirely separate appeals, supporters will have a single engagement path to follow. You'll lead them from one engagement opportunity to the next, making the supporter experience much more immersive.

How a Nonprofit Marketing Agency Fits In
Your team likely will develop a digital presence, but a dedicated consultant will take your efforts to the next level. A nonprofit marketing agency can help you streamline your outreach by helping you put a strategic plan in place.
The right marketing consultant will serve as a valuable member of your team, providing you with industry knowledge and best practices. Their professional insight will guide you through the process and help you extend your reach as far as possible. When deciding on a firm, be on the lookout for these crucial services:
Copywriting.
The amount of copy needed for effective marketing is surprising: fundraising letters, newsletters, thank you letters, event invitations, grant proposals, and so on. The copy of your marketing appeals is what reels readers in and can make a major difference when securing support. Make sure your nonprofit marketing consulting firm has a proven track record in writing effective marketing appeals.
Content management.
86% of the most effective nonprofit marketers have someone overseeing a content marketing strategy. By creating valuable content through multiple channels (e.g. your website, blog, email, etc.), you'll better engage your target audience, drive website traffic, and compel readers to take action. Because of this, you should ensure you select a marketing consultant for nonprofits who will oversee your content marketing.
Print and web design.
The design of your appeals can be what either encourages an individual to read your appeal or continue on about their day without a second thought. Not everyone has access to a graphic designer. By choosing a nonprofit consultant with print and web design experience, your organization will quickly develop effective appeals for all of your marketing channels, from social media to direct mail.
Above all, look for a nonprofit marketing consultant that offers comprehensive digital strategies that tie your marketing, technology, and fundraising goals together. This will prove invaluable as your nonprofit grows and expands its reach as more nonprofit operations move online. Visit our guide to learn the components of a nonprofit digital strategy and to better understand how consulting can vastly improve your efforts.


Nonprofit Marketing Best Practices
By incorporating nonprofit marketing best practices into day-to-day operations, you'll effectively spread the word about your mission and increase your visibility within the community. When developing a dedicated strategy, keep the following nonprofit marketing best practices in mind: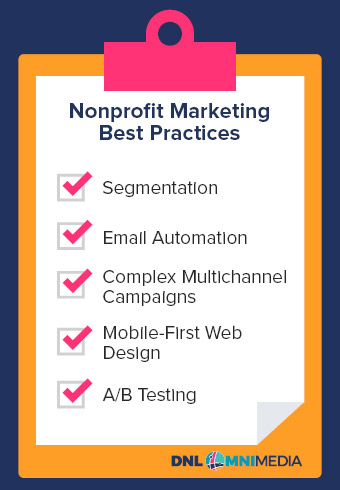 Segmentation.
To effectively market your organization, you'll need to store insightful information on existing supporters. Then, use this information to segment them into meaningful groups within your CRM. For instance, consider their communication preferences, their giving preferences, and past engagements with your organization. From here, personalize your marketing outreach by creating appeals that are tailored to specific groups with shared qualities.
Email automation.
Marketing automation can save your team time and drastically improve your outreach. It's a simple tool that allows organizations to release a series of emails based on a supporter's behavior and/or a specific period of time. For instance, if a constituent takes an action (such as making a donation), an automated email series can be triggered to send a sequence of emails over a set period of time. Plus, these can be personalized based on the donor segments you create.
Complex multi-channel campaigns.
These days, it's not enough to craft one message and call it a day. If you want to reach the widest audience possible, you'll have to make use of multiple marketing channels during your campaigns. This means using your website, email, social media, and any other channels available to you. Each prospect has their own communication preferences, and using multiple channels helps you meet them where they are.
Mobile-first strategies.
Considering that mobile users make up half of all website traffic, you should prioritize mobile responsiveness when crafting any of your digital marketing materials—especially when designing your website. A responsive design is one that adjusts the structure, content, and presentation of content in response to the user's screen size. When drafting digital appeals, design for mobile devices first and desktops second by limiting the number of top-heavy elements and aiming for a simple but engaging design.
A/B testing.
An easy way to test the effectiveness of your marketing materials is to create multiple versions and compare their performance. You can test email subject lines, send time, length, phrasing, imagery use, and a number of other elements. Keep the request the same, and vary a minimal number of elements at once. By doing this, you can better understand what is more motivating to your donor base. Then, use the results as a guide when crafting future appeals.
When implementing any of these best practices, make sure you're adhering to web accessibility standards when possible. In short, this ensures content is accessible by all people, regardless of impairments. This way, every one of your supporters can easily interact with your content, improving communications overall.
These advanced digital marketing strategies are complicated for nonprofits to handle without professional guidance. As you get started, seek external help from a nonprofit marketing agency. With their expertise, they'll be able to help you quickly and effectively implement these best practices.

When Nonprofit Marketing Consulting is the Right Choice
If you've never worked with a consultant before, it can be difficult pinpointing when an optimal time to hire one is. From general support to a complete overhaul of your marketing strategy, a consultant can help at any point during the process. Here are a few common times when your nonprofit may consider seeking external help:
Upcoming major campaign.
Maintaining motivation throughout a campaign is a difficult task. If you need help designing a campaign that prioritizes engagement, consider bringing a nonprofit marketing agency on board. They'll help you navigate the landscape and create engaging campaigns that widen your reach and increase your impact.
Big technology upgrades.
As you transition to new technology, consider hiring an experienced nonprofit marketing consulting firm to help you navigate the process. As experts in the nonprofit technology space, Team DNL can help you streamline your organizational processes with easy to use technology solutions. This way, you can focus more on furthering your mission. After all, technology is meant to streamline your workflow, not interrupt it.
Restructuring your fundraising strategies.
Your fundraising strategies may have proven successful at one time, but sometimes, generating new ideas will revitalize your team and your donors. A consultant can give you an outside perspective so that you can fill in any gaps and better connect with supporters.
Revamping your marketing materials.
Transforming your nonprofit's marketing materials is a major undertaking. From redesigning your logo to making brand new marketing collateral like flyers, a nonprofit consultant can eliminate the guesswork and create designs that communicate your cause. Simply tell them what you're looking for, and they'll bring your vision to life.

These are just a handful of instances where a nonprofit marketing agency would come in handy. As you start to narrow down your list of potential consultants, consider where your organization currently stands. Assess the following prior to your initial call with them:
Key internal stakeholders.
A nonprofit marketing consultant is a major investment for most nonprofits. Because of this, you'll need to appeal to key stakeholders (such as staff and board members) and get them on board.
Top-level pain points.
Note common obstacles and areas of struggles for your team, so you can iterate them to the nonprofit marketing consultant. This way, you can determine if their services align with your current and future needs.
Your technology.
Create a list of technology your team is already using and any systems you would like to implement. A nonprofit marketing consultant that specializes in technology can help you navigate any issues and implement new systems.
By determining your needs beforehand, you can be direct with any nonprofit marketing consultants you speak to and determine the best route of action for your team from there. To continue your research, explore our consultant guide and learn more about how hiring a consultant can benefit your organization and extend your reach.

8 Top Nonprofit Marketing Consulting Agencies to Consider
There are several marketing experts in the field who can help your organization maximize its outreach potential. Each has its own benefits and can serve your nonprofit well. By taking the time to find the right fit, you'll set your organization up for marketing success. However, it can certainly be difficult to begin comparing options when you're unsure of where to start.
To help jumpstart your research, the experts here at DNL have compiled a list of top nonprofit marketing consulting agencies to consider. Let's take a look at the top firms available to organizations of all sizes.

DNL OmniMedia – Top Full-Service Nonprofit Marketing Consultants
DNL OmniMedia is a full-service nonprofit marketing consulting firm. Designed to help your organization get in front of more prospects, our nonprofit marketing consulting services can take your outreach to the next level.
We'll assess your organization's fundraising goals and work with you to build a marketing plan that seamlessly meets your needs. Here's an overview of the marketing services our expert team offers:
Nonprofit marketing strategy development
Pay-per-click marketing
Social & organic content management
Copywriting services
Nonprofit event planning
Video and digital marketing
Print and web design
Why This Nonprofit Marketing Consulting Firm Stands Out
While our marketing services are extensive, our expertise doesn't stop there. From website development to technology selection and implementation, we offer comprehensive solutions that can streamline operations across your entire organization. Few nonprofit marketing consultants offer as wide a range of services and support as we do.
We work to promote social good by empowering nonprofits through our strategic consulting services and custom technology solutions. We're experts in maximizing nonprofits' potential via digital solutions. Explore our past work to see our services in action. Ready to take your marketing to the next level? Reach out to Team DNL.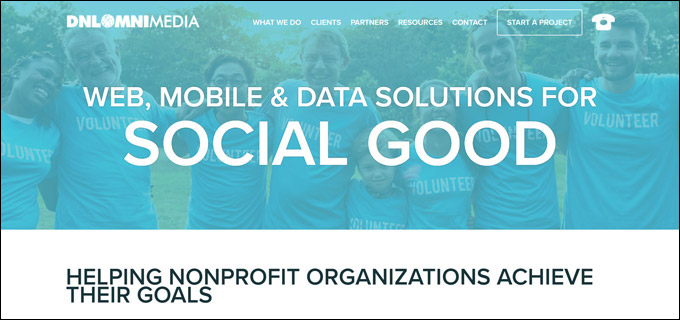 Getting Attention – Best Nonprofit Marketing Consultant for Google Grants
Getting Attention is a team of expert Google Ad Grant managers that works with nonprofits to harness the power of paid advertising. Through the Ad Grants program, Google supplies nonprofits with free credits to spend on boosting visibility for their fundraisers and missions within search results for relevant terms.
With a unique understanding of nonprofits' advertising needs, this consulting firm can help you apply for the program, create persuasive ads, and monitor your performance metrics. In turn, they'll help you drive more traffic to your website and convert passive visitors into long-term supporters.
From applying to actively managing your account, their expert Google Ad Grant agency will cover every step of the process. Their main nonprofit marketing services include:
Google Ad Grant eligibility check and application
Ad creation and keyword research
Ongoing compliance and account maintenance
Performance tracking and reporting
Account reactivation for lapsed or suspended accounts
Why This Nonprofit Marketing Consulting Firm Stands Out
Acting as an extension of your team, Getting Attention will work to understand your marketing goals and craft an Ad Grant management plan that supports those goals. Not to mention, they focus solely on the Google Grant program, assuring its nonprofit partners that their ads will drive meaningful results.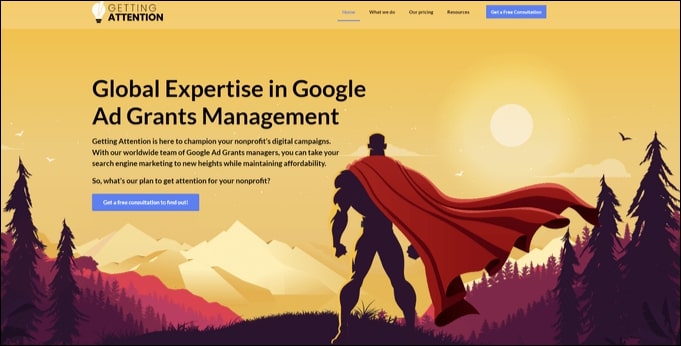 Get A Free Consultation With Getting ATtention

Kwala – Best Nonprofit Marketing Agency for Subscription Graphic Design
Kwala is an unlimited graphic design agency that specializes in nonprofit design. After years in the mission-driven sector, they understand what it takes for nonprofits to stand out online through powerful visuals. That means you won't have to spend time teaching them about the intricacies of the mission-driven sector. Plus, you'll work with a dedicated account manager who will get to know your cause on a deeper level.
Kwala's expert designers aspire to provide nonprofits with stellar brand creatives that stand out across web and print advertising. That way, you can successfully connect with and inspire prospects across any platform through powerful graphic design.
Some of their core graphic design services include:
Fundraising flyers and brochures
Infographics and other web graphics
Direct mail such as letterheads and postcards
Nonprofit logos
Branded merchandise
Why This Nonprofit Marketing Consulting Firm Stands Out
Kwala follows a subscription-based model, meaning that you can submit an unlimited amount of graphic design requests and revisions each month. You pay a flat fee, and they'll fulfill as many of your requests as possible. What's more, they'll keep designing until you're happy with your materials!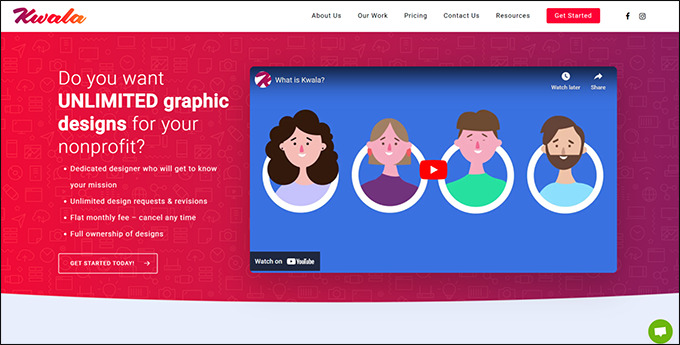 GivingMail – Best for Direct Mail
Direct mail is a favorite marketing channel for senders and recipients alike—and for good reason. But increasing the impact of your mailings and really grabbing your audiences' attention might require some assistance. That's where GivingMail comes in!
GivingMail is a powerful marketing and fundraising firm designed to assist nonprofits of all shapes and sizes with effective direct mail strategies.
Make the most of direct mail for nonprofits with these useful services:
Fundraising letter templates
Visual design assistance
Donor list rentals
Marketing and fundraising packages
Why This Nonprofit Marketing Consulting Firm Stands Out
If you're going to host a direct mail marketing campaign, working with GivingMail can actually help your team save time and money. Then, these crucial resources can be reallocated back into what matters most: your mission!
Rather than purchasing all of the paper, ink, envelopes, and stamps you'd need to conduct a direct mail campaign on your own (not to mention stuffing all of the mailings), GivingMail can reduce the stress and the cost to your organization.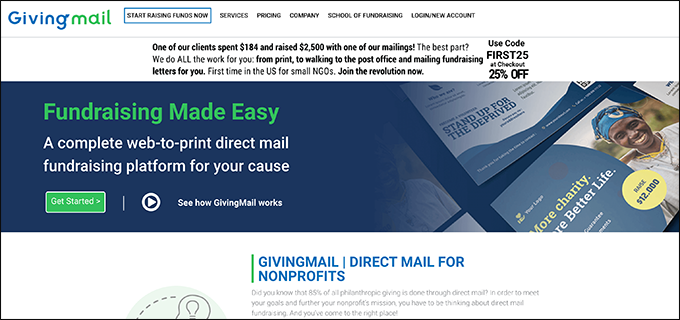 Vibrant Agency – Best for Churches and Ministries
In the digital age, reaching churchgoers is a difficult task. Luckily, there are nonprofit marketing consultants who specialize in church outreach. Vibrant Agency is a marketing agency dedicated to offering affordable consulting services to churches of all sizes, so you can have your own marketing team without the hefty cost.
Keep the conversation with church members going with these low-cost services from Vibrant Agency:
Church website development
Social media management
Unlimited graphic design
Why This Nonprofit Marketing Consulting Firm Stands Out
Vibrant Agency is devoted to providing affordable marketing solutions to churches, meaning your organization will receive the most tailored services available. With industry knowledge and a proven track record, they'll provide your church with the tools it needs to expand its reach.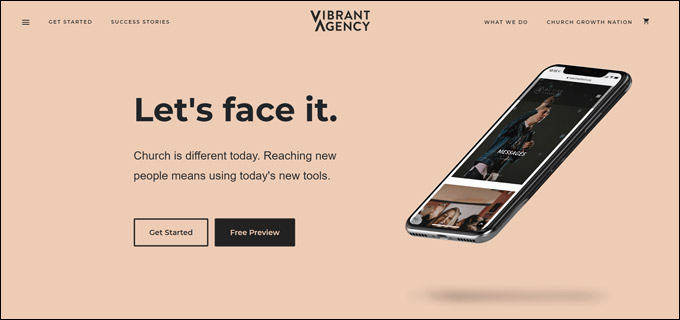 Rhyme & Reason Design – Best for Branding Projects
Rhyme & Reason Design is a nonprofit marketing consulting firm that specializes in branding outreach. When it comes to building your brand, you can strongly benefit from advice from an expert in the field. To aid you during the process, this nonprofit marketing consultant offers the following services:

Brand development to help you with branded elements such as naming, logo designing, and standards.
Research to help you uncover what motivates your target audience.
Video creation to represent your brand in a compelling way and to get in front of an engaged audience.
Presentation development to ensure your speaking engagements fully encompass your brand.
Why This Nonprofit Marketing Consulting Firm Stands Out
Rhyme & Reason Design emphasizes the importance of establishing a strong, compelling brand. Branding is a big deal for nonprofits. It tells your organization's story and furthers your mission by making your cause memorable.
Their team draws from hands-on experience and has presented on design and branding strategies at a variety of conferences and educational meetings. With their help, you'll be able to better establish your brand through your campaigns by featuring smart ideas and engaging designs.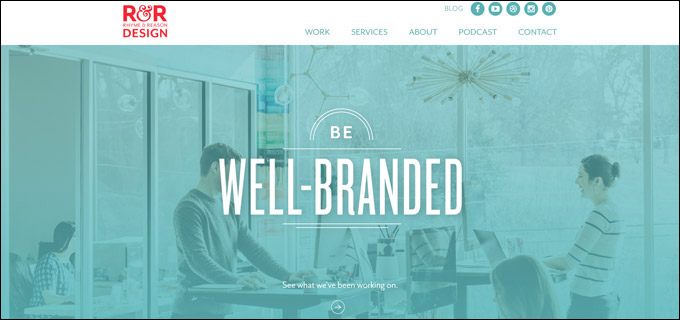 Kivi Miller – Best for Communications Coaching
Kivi Miller is a marketing consultant for nonprofits who offers a combination of training, advising, and coaching. Through training, she'll tell you how to improve communications. With advising, she'll share suggestions for applying your training in day-to-day operations. Through coaching, she helps you find your own insights and solutions to overcome any marketing obstacles.
Here's a brief overview of the core topics covered in her coaching plan, split up month-by-month:
Month 1: Articulating your strategy.
Month 2: Defining and understanding your audience.
Month 3: Refining your messaging and calls to action.
Month 4: Finding the right personality for your communications.
Month 5: Mapping out your communications plan and editorial calendar.
Month 6: Using online marketing tools effectively.
Why This Nonprofit Marketing Consulting Firm Stands Out
By specializing in communications, Kivi Miller focuses on improving communications across the board. Your team will learn how to implement communication best practices both within your organization and with constituents.
Additionally, Kivi Miller takes on a limited number of clients at once. As you go through the training process, you can learn from other participants in the program, too. You'll meet others who are in the same situations as you are, so you can collaborate and find working solutions for any obstacles standing in your way.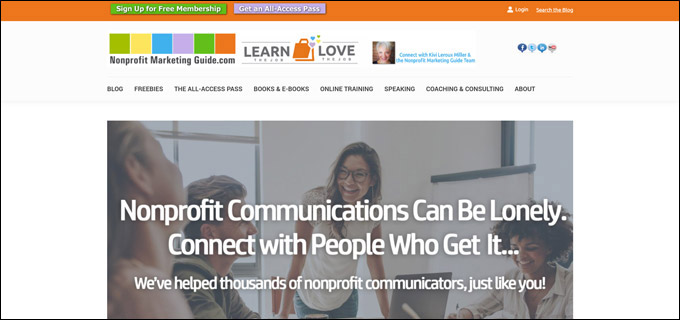 Blend Creative Team – Best for Content Production
Blend Creative Team is a digital marketing consultant for nonprofits that helps organizations launch their projects and spread the word about their missions through effective content. They help you identify the ideal mix of content for your organization and create it in a visually and emotionally engaging way. Take a look at the services this nonprofit marketing agency offers its clients:
Content strategy and production
Design and illustration
Focused outreach
Why This Nonprofit Marketing Consulting Firm Stands Out
When you partner with Blend Creative Team, they'll kick off the engagement with thorough research. They take the time to fully understand your mission so that they can best represent you in the content they produce. From videos to whitepapers to infographics, their team will help you create captivating content to connect with your target audience.

Summary
Marketing is a crucial component of any fundraising strategy. In order to secure vital support, you need to develop an actionable plan and follow nonprofit marketing best practices. However, to maximize your reach, turn to a professional nonprofit marketing consulting firm for expert guidance rooted in extensive industry knowledge.
Working with a marketing consultant for nonprofits can be a real game-changer for your outreach. The right consultant will enable you to develop strategies, build out your toolkit, and fill vital gaps in your operations. For any questions not covered in this article, don't hesitate to reach out. Our team will be happy to answer any questions—especially those related to nonprofit technology, strategy, marketing projects, and what to expect when working with a nonprofit marketing consultant.
As always, conduct thorough research when getting started developing your nonprofit's marketing strategy. To help start your research, our team has compiled these additional resources: