Raiser's Edge, Blackbaud's leading fundraising and relationship management solution, has been a major player in the nonprofit software game for a long time, so it's no wonder that you would consider implementing such a powerful tool at your organization.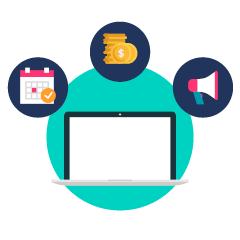 With features designed to help nonprofits improve operational efficiency, boost revenue, increase donor engagement and retention, and much more, Raiser's Edge is an exceptional tool for organizations in need of a customizable, all-in-one fundraising solution.
But before you start putting together your purchase proposal for your board, it's important to understand exactly what Raiser's Edge is and how you can implement it most effectively.
We'll walk you through the Raiser's Edge consideration process by helping you answer 5 questions you should ask before purchasing this software:

Download our guide to Raiser's Edge training resources.
Interested in seeing how Raiser's Edge measures up to other Blackbaud CRM solutions? Before diving into this software's specific pros and cons, walk through our in-depth product comparison in our Blackbaud CRM Buyer's Guide. After seeing the differences in Blackbaud's donor management and fundraising solutions, you'll be able to determine if Raiser's Edge is really the product you should be considering.

What Is Raiser's Edge and What Can It Do?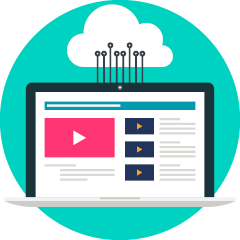 You might be thinking that Raiser's Edge can do it all, and that may be the case for some organizations. To find out if this software can meet all of your nonprofit's fundraising and donor engagement needs, you'll need to take a more in-depth look at the Raiser's Edge functionality, including its core features as well as integrations and expansion possibilities.
Raiser's Edge is a highly customizable fundraising and constituent relationship management solution with features to help you in all of the following areas:
Donor management
Use Raiser's Edge to build constituent profiles and track important data, including contact information, giving history, prospect research data, relationships, and more. You can also sort constituents into groups and lists, add notes or tasks to profiles, and view donor retention analytics.
Nonprofit operations
Raiser's Edge was designed to help you improve your organization's productivity. As cloud-based software, Raiser's Edge is available on any device (including mobile devices), making on-the-go access a breeze. Raiser's Edge also provides role-based views, visual dashboards, and a notably user-friendly interface that all contribute to a more efficient nonprofit office.
Fundraising campaign management
Launch multiple fundraising campaigns, plan fundraising events, and process online donations all through Raiser's Edge. You can even manage recurring gifts, pledges, planned gifts, tributes, and crowdfunding campaigns.
Reporting and analytics
Raiser's Edge gives your organization access to a variety of pre-built reports, but you may also take advantage of the ability to generate your own custom reports and visual analytics. The reporting features within Raiser's Edge are truly comprehensive, meaning your team can pull data using virtually any metrics.
Marketing tools
With social media, email marketing, and direct mail tools, you can design marketing campaigns and track their success within one system. Raiser's Edge also makes it possible to design custom online donation forms that are easily shared through any marketing channel, including through simple Twitter and Facebook integration.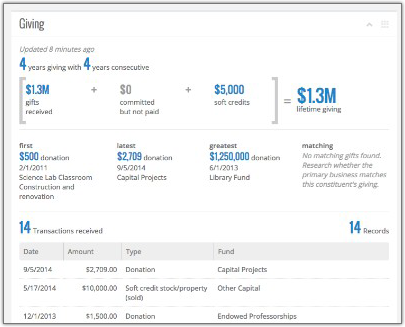 For example, this image shows how you can keep track of an individual supporter's giving history within their constituent profile. Raiser's Edge details their transaction history over time, with each gift record broken down by date, amount, type, and the fund the donation was associated with.
It's important to note that all of these features are expandable and customizable depending upon your unique needs. However, you'll need to have some configuration know-how in order to tailor your Raiser's Edge system to fit all of your fundraising and donor engagement goals.
If you don't have an experienced IT team with Blackbaud expertise, you'll almost definitely want to reach out to a nonprofit technology consultant who can help you build out your Raiser's Edge platform so that it encompasses all of the top-notch tools you need to succeed. Otherwise, you may not get the most out of all of these features.
Is Raiser's Edge Right for Your Nonprofit?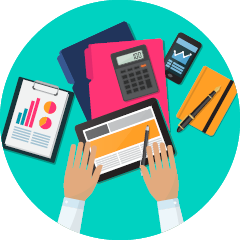 Now that you have a broad idea of what Raiser's Edge can do, it's time to focus in on what this product can do for you.
With the right configurations, Raiser's Edge can do almost anything. That said, having unlimited capabilities won't mean much if your nonprofit doesn't need them, can't afford them, or doesn't know how to use them.
Three considerations to help you determine if Raiser's Edge is the right choice for your organization:
Fundraising needs
Raiser's Edge can meet a wide array of fundraising needs, particularly when paired with custom configurations that your team or your consultant implements. Does your organization have complex fundraising goals or unique constituent management needs? Do you need to incorporate customizations or integrations? Or, would you be better off with a simpler solution?
Budget
Because it's so multifaceted, Raiser's Edge will likely be more expensive than a more lightweight fundraising solution. You should also consider additional fees that you might encounter, including the cost of a nonprofit consultant, support, training, or upgrades. Of course, you should check with your board and key stakeholders to ensure the purchase is financially viable.
Implementation strategy and timeline
With so many customization options, Raiser's Edge will take some time to get set up. Consider how long it will take to clean up your data set, develop a fundraising strategy, implement and test the software, and train your staff; if you need a get-up-and-go fundraising solution, you might not be considering the right product.
Of course, you can always work with a nonprofit consultant to assess your current fundraising strategy and determine the best path forward when it comes to software implementation.
If Raiser's Edge isn't the right fit, consider looking into other Blackbaud software products instead.
What Is Your Nonprofit's Raiser's Edge Strategy?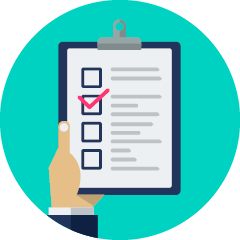 In order to utilize Raiser's Edge to its fullest potential, your nonprofit should map out a clear-cut strategy for how you'll use the software to streamline your operations and improve your fundraising results.
Strategizing can be easier said than done, especially for larger nonprofits with multiple departments, chapters, and fundraising campaigns running concurrently. That's why we recommend working with a nonprofit technology consultant to nail down the specifics of your strategy. Your consultant can help you develop specific answers to questions such as:
What are your fundraising goals? Which initiatives will help you meet them?
Not only should you set a primary fundraising goal (i.e., a monetary amount that you want to raise throughout the year), but you should also set secondary goals that encompass monetary goals for individual events, projects, or campaigns. Also consider less concrete but still tangible results, such as donor engagement, donor retention, and donor acquisition.
What integrations will you need to combine with your Raiser's Edge software?
If your fundraising needs expand beyond the core Raiser's Edge functionality, you'll need to look to additional Blackbaud or third-party platforms that can be integrated with your software. Mobile giving software, extensive event fundraising software, and dedicated marketing software are all common integrations, but because integrations can be complicated, you should work with your consultant to develop the most effective custom solutions.
What elements of your current processes need to be addressed before moving to the new platform?
Software implementation is the perfect opportunity to reassess your current strategies and practices. Your nonprofit consultant can be the objective third party you need to determine what pieces of your strategy are working well, and which should be improved upon before moving to a new system. Your consultant can also help you document best practices and train your staff, which we'll touch on later.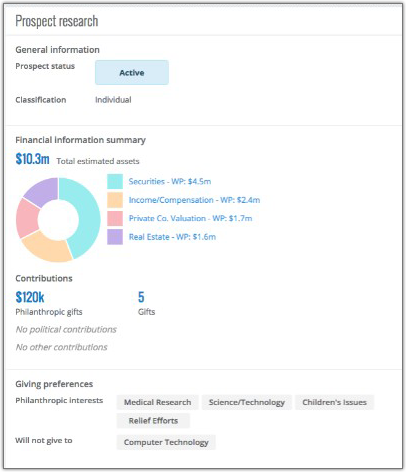 For example, this image illustrates how you can use Raiser's Edge to focus on your major giving strategy by leveraging prospect research tools to target potential major donors within your database.
You can track prospect status, financial data, philanthropic contributions, political gifts, and even giving preferences all within one easy-to-digest screen.
With so many possibilities for how you can use the Raiser's Edge platform, your nonprofit will likely miss out on a wealth of fundraising opportunities if you don't take the time to plan your strategy beforehand.
The more you know about how you can use Raiser's Edge, the more you'll be able to do with it yourself.
How Can a Raiser's Edge Consultant Improve Your Strategy?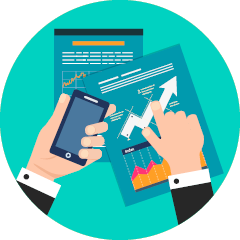 If you struggled to easily answer the questions in the previous section, we definitely recommend taking on a nonprofit technology consultant. Their expert guidance can help you nail down the specific needs and goals that your new software platform must address.
Plus, a technology consultant who understands the Blackbaud suite inside and out can even help you identify the features and configurations you didn't even know you needed.
Raiser's Edge is a highly customizable and expandable platform. You'll need plenty of custom configurations to hit all your fundraising and donor engagement goals. Finding a consultant with the right Blackbaud skills is usually your best bet for making the most of all the stellar features of Raiser's Edge.
More generally, a nonprofit technology can help you accomplish a number of tasks as you implement new fundraising tools, including:
Full configurations and setup
Custom integrations for your essential tools
Technology strategy
Process review
Training and documentation
The wealth of features included in Raiser's Edge makes it a rich resource for any nonprofit to draw from. This also means, however, that very few organizations are prepared to dive headfirst into the platform without carefully preparing beforehand. Not only will a Blackbaud consultant save your organization time and effort in the long run, but they'll also help you draft out a comprehensive roadmap for your new software.
More importantly, they can help connect your software roadmap to your fundraising strategies. There's no point in having all the fundraising resources of Raiser's Edge right at your fingertips if you won't actually be making the most of them anytime soon.
Your team already knows that a comprehensive new fundraising platform is an important investment, so make sure you lay the right foundations beforehand. A nonprofit technology consultant can make the perfect partner to guide you through all the crucial steps in building your new strategies. See our complete guide to Raiser's Edge consulting before starting your search.
What Products Will You Integrate with Raiser's Edge?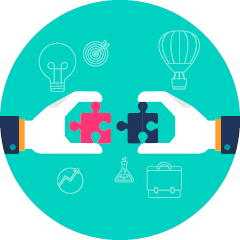 Integrations are an essential part of making the most of any management or fundraising platform. While solutions like Raiser's Edge offer comprehensive features that can change the way your organization raises funds, there are probably some digital tools out there that you've already come to rely on.
Alternately, you might find an impressive fundraising tool that you'd love to use alongside Raiser's Edge to really make the most of your campaigns.
Some of the most common and useful integrations for Blackbaud products address these needs:
Mobile giving capabilities, donation processing, and tracking
Event fundraising and planning software
Marketing analytics and automation tools
Peer-to-peer fundraising campaign management
Corporate matching gift search capabilities
Explore some top Blackbaud software integrations for more context and resources on the kinds of third party products that can help. Be sure to research the full suite of Blackbaud products, too. The perfect add-on might already be ready to go. For instance, Blackbaud's set of Luminate Online marketing tools can make a powerful addition to your toolkit when integrated with your Raiser's Edge software or underlying CRM.
Just remember, software integrations are tricky. This is particularly true for robust platforms like Raiser's Edge and other Blackbaud products. Without taking all the proper steps to ensure a full integration complete with proper data reporting, you might end up making even more work for yourself down the road. This defeats the entire purpose of implementing a comprehensive and customizable fundraising platform, which is to streamline every part of your process.
That's why a nonprofit technology consultant is typically your best bet when it comes to custom integrations. A consultant can develop and oversee your integrations to ensure success, guide you to more effective solutions, and even show you the Raiser's Edge features you didn't even know about. A Blackbaud expert can even set you up with Luminate or TeamRaiser integrations in no time flat.
Does Your Nonprofit Have a Plan for Data Migration and Maintenance?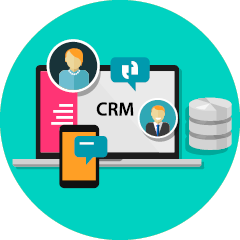 Once you've begun the implementation process, your organization will need to formulate a plan for how you'll transfer your current data from your existing software to your new Raiser's Edge database.
As you probably already know, any form of data migration can be a major undertaking. Data is at the core of all of your nonprofit's efforts, from planning fundraising tactics to targeting potential major donors. That being the case, you should take your data transfer very seriously in order to move your important information from Point A to Point B safely.
Before you can start using Raiser's Edge, work with your team and your nonprofit consultant (ideally, one with specialized experience in data migration) to come up with a plan that includes all of the following considerations:
Who will manage the data migration process?
Will you appoint a data migration manager, assign a committee, or have your nonprofit consultant spearhead the initiatives? Regardless, make sure someone is in charge of overseeing the migration from start to finish.
What's your migration timeline?
You want to be up and running on Raiser's Edge as soon as possible, so you should set a practical timeline for your data transfer. Your nonprofit consultant can guide you through the process so that you don't waste time, but your team will need to be prepared to do their part too.
How will you clean your database?
You need to make sure only the best data gets transferred to Raiser's Edge; that means cleaning out any duplicate profiles, outdated information, or lapsed donor profiles, and tidying up any inconsistently logged data.
Who will document and communicate data entry standards going forward?
Limit future inconsistencies or errors by establishing best practices for data input. Your data migration manager or nonprofit consultant will need to document these policies and work with your staff to make sure everyone is on the same page.
When you have accurate, complete data on hand in your new Raiser's Edge system, you'll thank yourself for going through the trouble of cleaning and carefully migrating all of your existing constituent information.
Does Your Team Know How to Use Raiser's Edge?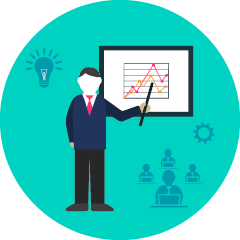 You've done your research, made your purchase, and transferred your data. Finally, it's time to get started with Raiser's Edge—right?
Wrong. Before you can start supercharging your fundraising, you need to know what you're doing. Raiser's Edge is a pretty user-friendly platform, but with as many features and customization options as it has, your team would be naive not to expect a learning curve.
To guarantee your nonprofit staff is confident using the Raiser's Edge system, develop a training plan by asking yourself the following questions:
Who needs to be trained on Raiser's Edge?
Anyone utilizing the platform should know how to use it. Depending on your software package, that may mean only one person, an administrator, or, more likely, multiple team members, such as your development officer, major gift officer, and executive director. You'll need to strategize the best time to fit training into their schedules without sacrificing their daily responsibilities.
Will you need a nonprofit consultant?
A nonprofit technology consultant with Blackbaud expertise can provide insight into using the software and work with you to develop custom solutions within Raiser's Edge. They'll also be able to outline unique training plans that are tailored to your fundraising goals and level of experience. If you're completely new to Blackbaud or need a truly customized solution, we recommend using a consultant as your first line of defense for training.
Will you utilize Blackbaud's training resources?
Blackbaud offers training courses as part of their Blackbaud Learn program. You can choose a full training course on Raiser's Edge, attend in-person classes, or attend one-off online sessions as needed. While Blackbaud's options are less customized than a nonprofit consulting firm's, these resources can be valuable supplements if your nonprofit is already familiar with Blackbaud's product family.
Remember: if you don't know how to get the most out of Raiser's Edge, chances are that you won't. You shouldn't let your budget or anything else stand in the way of seeking out the most in-depth training resources you can find.
The more prepared you are to use your new Raiser's Edge platform, the greater results you're sure to see.
Not sure where to start when it comes to training? The first stop on your path to becoming a Raiser's Edge master is our guide to Raiser's Edge training resources.
Raiser's Edge can be a phenomenal partner in your fundraising success. Now that you're familiar with all of the considerations that go along with implementing this software, you should feel ready to make the best choice for your nonprofit and start fundraising more successfully than ever.
For more insight into the Blackbaud product set, see additional resources:
Blackbaud CRM: 5 Essentials to Know Before Implementation
Blackbaud CRM is similar to Raiser's Edge, but a few key differences can make a major impact on your fundraising strategy. Read up on what Blackbaud CRM can do to compare these powerful Blackbaud products.
Is Luminate CRM Right for Your Nonprofit?
For Salesforce users looking to expand their fundraising power through Blackbaud, it doesn't get much better than Luminate CRM. Find out if this is the software you've been searching for by reading our post on the pros and cons of Luminate CRM.
Luminate Online Guide
Luminate Online Marketing is Blackbaud's one-stop solution for digital fundraising and marketing. We've put together the essential guide to Luminate Online so that you can understand how this software can impact your organization.

Download our guide to Raiser's Edge training resources.