What Is Raiser's Edge NXT?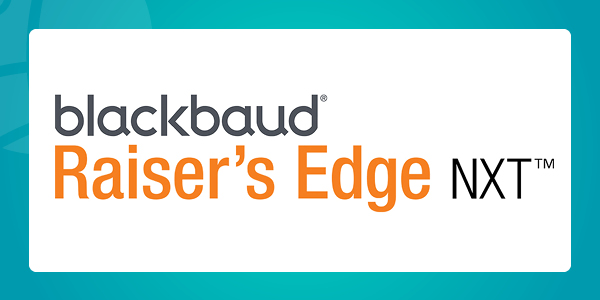 Raiser's Edge NXT (also known as RE NXT) is a fundraising and constituent relationship management (CRM) system. It was designed by Blackbaud, a leading provider of robust nonprofit-specific software, to meet the needs of midsized to large nonprofit organizations.
Raiser's Edge NXT's goal is to improve your organization's operational efficiency, boost revenue, increase donor engagement and retention, and more. It functions as an all-in-one nonprofit solution.
Raiser's Edge NXT is one of four nonprofit CRM solutions provided by Blackbaud. You may already be familiar with its predecessor, Blackbaud's Raiser's Edge.
What is the Difference Between Raiser's Edge and Raiser's Edge NXT?
Raiser's Edge NXT is the updated version of Blackbaud's Raiser's Edge. When the latest version was released, it came with a few notable updates.
These include:
A refreshed user interface
Unlimited user capacity
Greater data security measures
Improved customer support, such as live chat
Greater dashboard building capabilities
The Blackbaud team built upon the existing Raiser's Edge software to create a more intuitive and efficient solution for nonprofits to use. But, with robust, well-structured functionality comes a price.
How Much Does Raiser's Edge NXT Cost?
As you'll soon see, Raiser's Edge NXT is a robust software solution with extensive functionality. Because of this, it's not likely to be in the budget for smaller nonprofit organizations investing in their first CRM solution.
Raiser's Edge NXT is priced for midsized to large organizations that are looking to scale up their fundraising and stewardship efforts. We recommend contacting the team at Blackbaud to request a quote.
It's important to note that the full cost of implementing Raiser's Edge NXT goes beyond the initial licensing fees to access the software. You'll also likely want to invest in nonprofit tech consulting services to manage the initial data migration and implementation of your solution, as well as team-wide training.
Are you considering

investing in Raiser's Edge NXT?
Contact DNL OmniMedia to make the most of your RE NXT instance.
Raiser's Edge NXT Features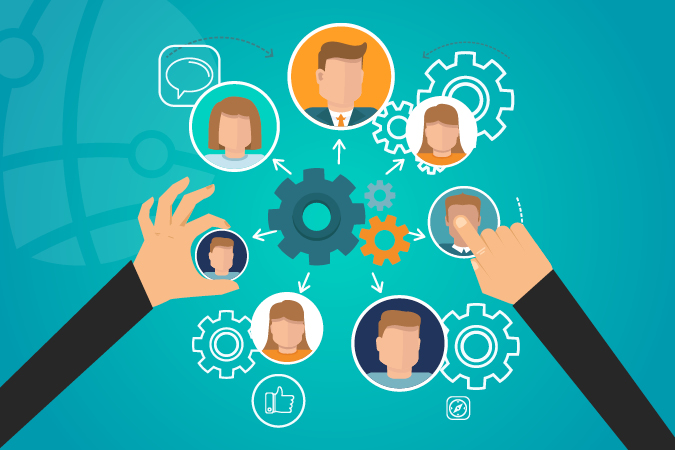 Donor Management
Raiser's Edge NXT has data management features such as a donor database. You can build constituent profiles, track crucial data, add notes and tasks to profiles, and segment donors by shared characteristics. Built-in cultivation tools such as smart recommendations help you identify top prospects for your moves management strategy, suggested ask amounts, and donors at risk of lapse. Finally, there are data enrichment services such as a tool to help identify missing email addresses.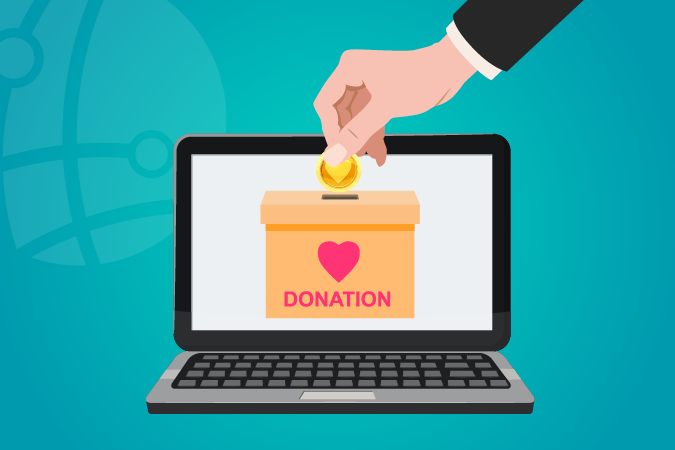 Fundraising
Raiser's Edge NXT goes beyond data management with advanced fundraising tools. Not only can you process online donations through the platform, but you can also plan and launch fundraising campaigns and events. Further, you can manage the many ways donors give, including recurring gifts, pledged gifts, planned gifts, and tributes. With this CRM's built-in fundraising tools, you can streamline the administrative side of fundraising — rather than manually entering gift information. Donation processing is automatically handled through Blackbaud Merchant Services and stored in your CRM.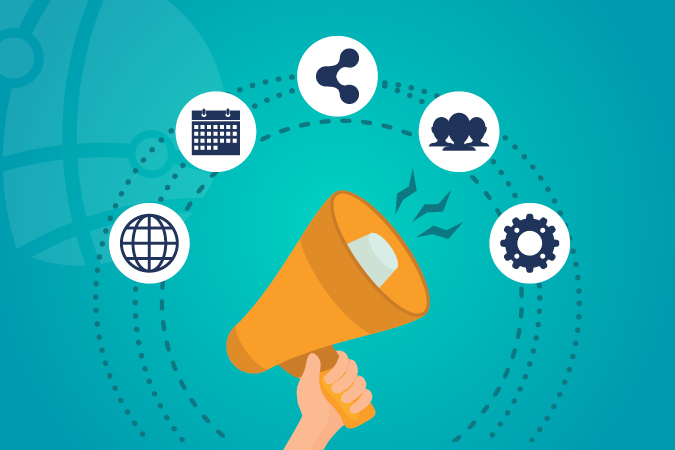 Marketing
This platform has the marketing tools to support robust campaigns, both online and offline. This includes the ability to create dynamic email campaigns, social media campaigns, direct mail campaigns, and shareable online donation forms. With integrated multichannel marketing techniques, you can be assured that you're sharing the right message through the right channel. Plus, since it's contained within your CRM, you can create clear reports on how campaigns are performing to understand what motivates your supporters.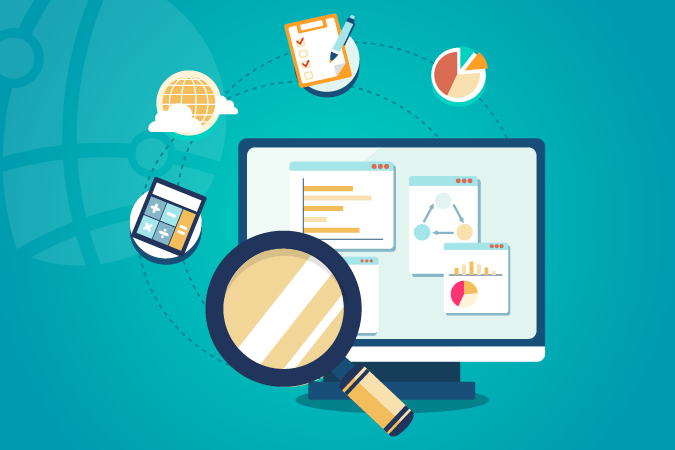 Reporting and Analytics
Raiser's Edge NXT contains reporting and analytics features that empower you to identify opportunities for growth over time. You can track key nonprofit metrics, such as donor retention and acquisition, as well as data for diverse programming such as volunteer and member engagement. You can utilize existing or custom reports and advanced visual analytics abilities.
Are you making the most of

Blackbaud's Raiser's Edge NXT?
Contact DNL OmniMedia to elevate your RE NXT strategy.
Key Benefits of Raiser's Edge NXT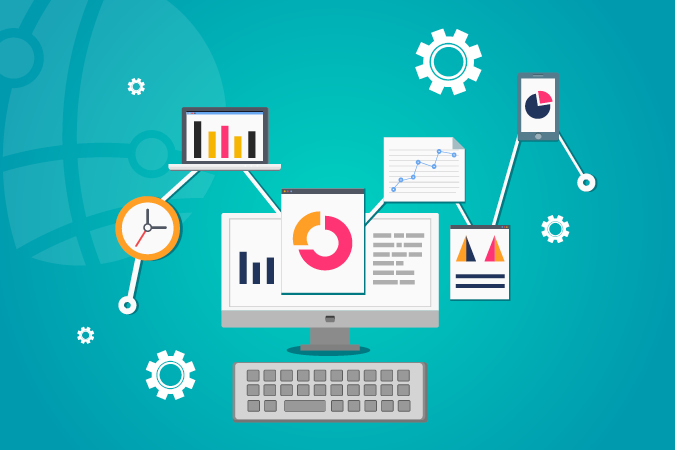 Robust Tools
Raiser's Edge NXT has tools to empower a nonprofit's fundraising, donor stewardship, and marketing efforts— all on top of being a robust CRM or donor database. While there are a variety of valuable nonprofit technology solutions on the market that will handle each of these tasks independently, juggling a handful of disparate solutions can quickly become a more complicated solution than necessary. With RE NXT, you can manage all of your nonprofit's main efforts from one database.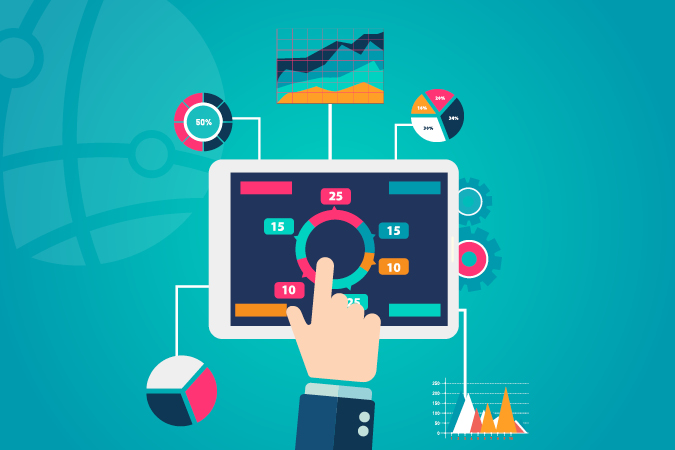 Impactful Functionality
This platform was designed to provide immediate value to nonprofits by default. While some robust Blackbaud solutions (such as Blackbaud CRM) need to be configured to be useful, RE NXT can cover typical nonprofit needs such as fundraising and donor management immediately. However, while robust integrations and customization aren't required to meet a nonprofit's basic needs with this solution, many organizations still choose to invest in customization, training, and support to ensure their RE NXT instance meets their exact needs.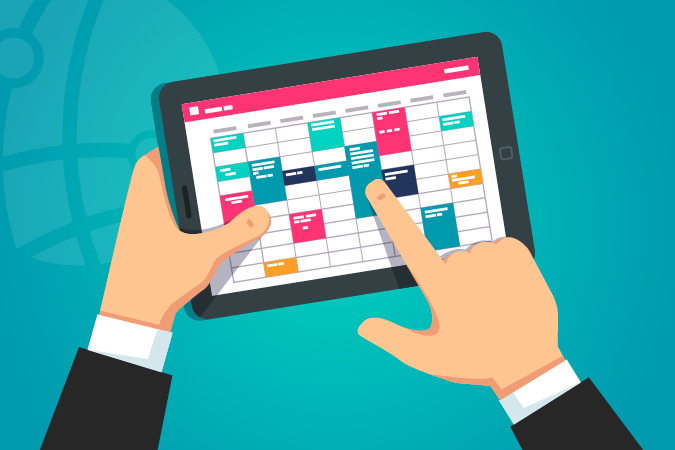 Efficient Operations
RE NXT was created to streamline a nonprofit's operations inside and out. Because it's a cloud-based solution, it's accessible for all organization members regardless of location, time, or device. It's equipped with role-based work centers to track individual and team performance as well as individual portfolios. This, partnered with the fact that all fundraising, marketing, and engagement information is brought under one umbrella, means that RE NXT provides a holistic view of all nonprofit operations in one place. This empowers the collaboration and sharing of information across your organization.
Is Raiser's Edge NXT Right for Your Nonprofit?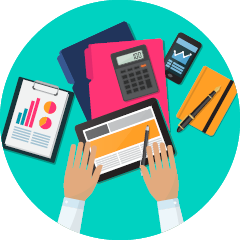 During your research into robust nonprofit CRM solutions, you may have encountered a few Raiser's Edge NXT competitor comparisons— for example, a frequent comparison is made between RE NXT and Salesforce's Nonprofit Success Pack (NPSP). So, how can you be sure that Raiser's Edge NXT is the best solution for your nonprofit?
Nonprofits that experience success using this platform tend to have a few common characteristics, including that they:
Are midsized to large organizations rather than small nonprofits
Have active but relatively straightforward fundraising and outreach efforts
Require less customization in their CRM platform— while RE NXT can be customized to some extent, it was built to be used largely as is
Are seeking a shorter implementation timeline, especially when compared to Blackbaud CRM and Salesforce's NPSP
If your nonprofit fits this description, then Raiser's Edge NXT might be the solution for you. If not, Blackbaud offers a variety of CRM solutions to meet the needs of small, midsized, and enterprise-sized organizations alike. To explore a side-by-side comparison of these solutions, see our guide to Blackbaud CRM solutions.
Tips for Implementing RE NXT

Create a Strategy for Using Raiser's Edge NXT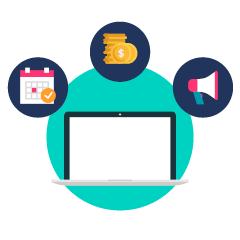 In order to use Raiser's Edge NXT to its fullest potential, your nonprofit should map out a clear strategy for how you'll use the software to streamline your operations and improve your fundraising results. When creating a plan for incorporating RE NXT into your nonprofit digital strategy, aim to answer the following questions:
What are your fundraising goals? Which initiatives will help you meet them?
Not only should you set a primary fundraising goal (i.e., a monetary amount that you want to raise throughout the year), but you should also set secondary goals to accompany the individual events, projects, or campaigns you'll use to reach your overarching amount.
What integrations will you need to build out your Raiser's Edge NXT software to meet your goals?
If your fundraising needs to expand beyond the core Raiser's Edge NXT functionality, you'll need to look to additional Blackbaud or third-party platforms that can be integrated with your software. Because integrations can be complicated, you should work with your consultant to develop the most effective custom solutions.
What elements of your current processes need to be addressed before moving to the new platform?
Software implementation is the perfect opportunity to reassess your current strategies and practices. Your nonprofit consultant can be the objective third party you need to determine what pieces of your strategy are working well and which should be improved upon before moving to a new system. Your consultant can also help you document best practices and train your staff.
Strategizing is easier said than done, especially for larger nonprofits with multiple departments, chapters, and fundraising campaigns running concurrently. That's why we recommend working with a nonprofit technology consultant (such as Team DNL) to nail down the specifics of your strategy.
Outline a Clear Plan for Data Migration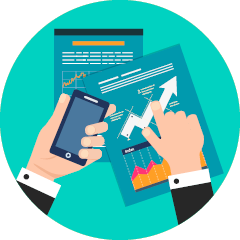 Once you've begun the implementation process, your organization will need to formulate a plan for how you'll transfer your data from your existing software to your new Raiser's Edge NXT database.
Data migration can be a major undertaking. Data is at the core of all of your nonprofit's efforts, from planning fundraising tactics to targeting potential major donors. You should take your data transfer very seriously in order to move all important information from point a to point b safely and efficiently.
Work with your team and nonprofit consultant (ideally, one with specialized experience in data migration) to outline a plan that answers all the following questions:
Who will manage the data migration process?
Will you appoint a data migration manager, assign a committee, or have your nonprofit consultant spearhead the initiatives? Regardless, make sure someone is in charge of overseeing the migration from start to finish.
What is your migration timeline?
You want to be up and running with RE NXT as soon as possible. Set a goal start date and goal end date, and ensure someone is responsible for making sure you make these deadlines.
How will you clean your database?
You need to make sure only the best data gets transferred to Raiser's Edge NXT; that means cleaning out any duplicate profiles, outdated information, or lapsed donor profiles and tidying up any inconsistently logged data.
Who will document and communicate data entry standards going forward?
Limit future inconsistencies or errors by establishing best practices for data input. Your data migration manager or nonprofit consultant will need to document these policies and work with your staff to make sure everyone is on the same page.
When you have accurate, complete data on hand in your new Raiser's Edge system, you'll thank yourself for going through the trouble of cleaning and carefully migrating all of your existing constituent information.
Invest in Raiser's Edge NXT Support to Refine Your Strategy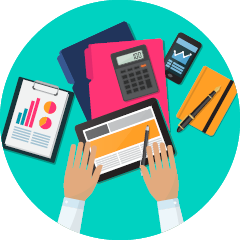 If you struggled to answer any of the questions in the previous two sections, we definitely recommend partnering with a nonprofit technology consultant. Their expert guidance can help you nail down the specific needs and goals for your implementation, manage your migration, and more. A nonprofit technology consultant can help you accomplish a number of tasks as you implement new fundraising tools, including:
Fully configuring your software, including customization and integration
Developing your Raiser's Edge NXT strategy
Reviewing your internal processes for using the software
Training your team and documenting that training for replication in the future
The wealth of features included in Raiser's Edge NXT makes it a rich resource for any nonprofit to draw from. This also means that very few organizations are prepared to dive headfirst into the platform without carefully preparing beforehand. Not only will a Blackbaud consultant save your organization time and effort in the long run, but they'll also help you draft a comprehensive roadmap for your new software.
More importantly, they can help connect your software roadmap to your fundraising strategies. There's no point in having all the fundraising resources of Raiser's Edge right at your fingertips if you won't actually be making the most of them anytime soon.
To learn more about nonprofit tech consulting, reach out to Team DNL today.
Provide Raiser's Edge NXT Training to Your Team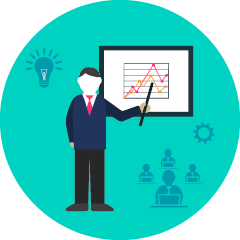 Before you can start supercharging your fundraising with Raiser's Edge NXT, you need to understand how to use the platform. While RE NXT is fairly user-friendly, its many features and customizations bring an inevitable learning curve.
To guarantee your nonprofit's staff is confident using your new system, develop a training plan that answers the following questions:
Who needs to be trained?
Anyone utilizing the platform should know how to use it. Depending on your software package, that may mean only one person, an administrator, or, more likely, multiple team members, such as your development officer, major gift officer, and executive director. You'll need to strategize the best time to fit training into their schedules without sacrificing their daily responsibilities.
Should a nonprofit consultant conduct this training?
A nonprofit technology consultant with Blackbaud expertise can provide insight into using the software and work with you to develop custom solutions within Raiser's Edge NXT. They'll also be able to outline unique training plans that are tailored to your fundraising goals and level of experience. If you're completely new to Blackbaud or need a truly customized solution, we recommend using a consultant as your first line of defense for training.
Will you utilize Blackbaud's training resources?
Blackbaud offers training courses as part of their Blackbaud Learn program. You can choose a full training course on Raiser's Edge NXT, attend in-person classes, or attend occasional online sessions as needed. While Blackbaud's options are less customized than a nonprofit consulting firm's, these resources can be valuable supplements if your nonprofit is already familiar with Blackbaud's product family.
Beyond this initial training, consider how you'll document that training to replicate it in the future as new staff members join your team. This ensures your organization will make the most of your RE NXT platform now and well into the future as you grow.
Are you preparing to

implement Raiser's Edge NXT?
Contact DNL OmniMedia to make the smooth transition.
Raiser's Edge NXT is often compared to Salesforce's Nonprofit Success Pack. See how the two solutions stack up in this side-by-side comparison.
To successfully implement Raiser's Edge NXT, your team will want to invest in Blackbaud consulting. Review the many forms this can take in this guide.
Unsure of whether Raiser's Edge NXT is the CRM solution for you? Review our comparison of Blackbaud's four main CRM solutions to find the right fit for your organization.