May 16, 2023


Blackbaud products include some of the most powerful digital tools on the market for nonprofit organizations. Nonprofits looking to maximize their investment in Blackbaud products should consider partnering with a Blackbaud consulting service. These consultants can assist with implementing and developing Blackbaud tools, as well as providing training and ongoing support services. To make the most of your investment in one of these products, nonprofits should look to partnering with a Blackbaud consulting service.  
Blackbaud consultants can help nonprofits implement and develop their Blackbaud tools while also providing training and even ongoing support services. 
While searching for the right Blackbaud consultant to support your team, it's important to fully understand your needs and expectations for your Blackbaud products. Blackbaud has a large catalog of products, some of which require more support from a consultant than others. By working with a consultant, nonprofits can implement their new solution, customize it, and develop technology-driven strategies to improve their fundraising potential. 
Nonprofits using the following solutions can likely benefit from working with a consultant: 

Here at DNL OmniMedia we specialize in providing expert guidance on Blackbaud's suite of products. To help your team better understand its needs as you begin researching Blackbaud consulting services, we'll walk through each of the main areas of support:
We will provide an overview of what to look for in a consultant for each of these areas before exploring an example of how Team DNL assisted a real-life client with them.

1. Blackbaud Implementation
Implementing any new management, database, marketing, or fundraising platform is an investment of your organization's money and time. Your team should approach getting started with a Blackbaud product as an extended high-priority project in order to maximize the benefits of your new platform. 
Whether you're upgrading to a new CRM system or adding a new Blackbaud product to your fundraising toolkit, Blackbaud consulting services can be invaluable in the early stages of your engagement with the Blackbaud suite. These consultants shape the way your team will use your tools, helping your organization develop campaigns, better organize your data, and lay the groundwork for future technological growth. Additionally, hiring a consultant to oversee your implementation and manage your technology will be more cost-effective than hiring a new internal team member.
Be selective when choosing your implementation consultant. A consultant who comprehends your organization's project and collaborates effectively with your team can be a long-term partner, saving your nonprofit time spent searching for a new consultant to assist with other services. Consider looking for consultants who offer ongoing support services, such as website monitoring, multiple annual training sessions, and annual reviews of how you're utilizing the platforms. These consultants have the ability to familiarize themselves with your nonprofit's specific solutions and provide consistent, long-term support for any technical challenges or improvements your team may encounter. 
How Team DNL's Blackbaud Consulting Services Can Help
The Interlochen Center for the Arts prepared to kick off its "Create Amazing" capital campaign when it contacted DNL OmniMedia to discuss a fully customized web development solution to engage donors. The partnership resulted in a unique new WordPress website integrated with their Luminate CRM and TeamRaiser suites. Custom web and database development meant all of their new peer-to-peer fundraising data flowed seamlessly from system to system, and donors were more motivated than ever to give, thanks to new real-time counters and thermometers across the site: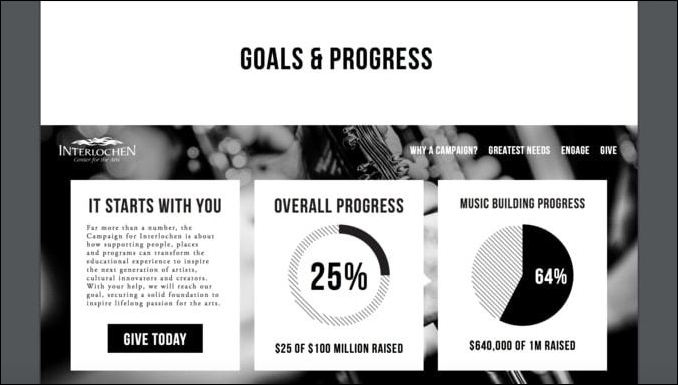 With Team DNL's implementation support and custom solutions, the Interlochen Center exceeded its capital campaign goals in large part thanks to its engaging new website elements and peer-to-peer fundraising tools

2. Custom Blackbaud Development
Custom-developed solutions from Blackbaud consultants can enhance the utility of their products to perfectly align with your organization's needs. This is particularly useful for solutions like Blackbaud CRM, which rely entirely on custom development. 
Common ways nonprofits develop their Blackbaud tools include integrating multiple systems to work together and developing custom websites that report data directly to your central database. Others partner with a Blackbaud consultant for campaign-specific custom development projects, such as creating a new mobile app or a member center.
Many organizations also undertake custom development projects when they implement a new Blackbaud product to integrate it into their existing toolkit. Your consultant should be able to develop custom integration solutions or leverage their middleware applications to synchronize your nonprofit's diverse technology stack.
How Team DNL's Blackbaud Consulting Services Can Help
One of DNL OmniMedia's first clients, the North Shore Animal League America, has benefited from our customized Blackbaud solutions and technical strategy guidance since 2007. One of the most notable outcomes of this partnership was a custom development project that involved the Luminate Online suite, the Luminate website-builder platform, and TeamRaiser. 
We developed an integration to help North Shore boost the impact of its ongoing peer-to-peer fundraising campaigns and make it easier for donors to start their own custom campaigns: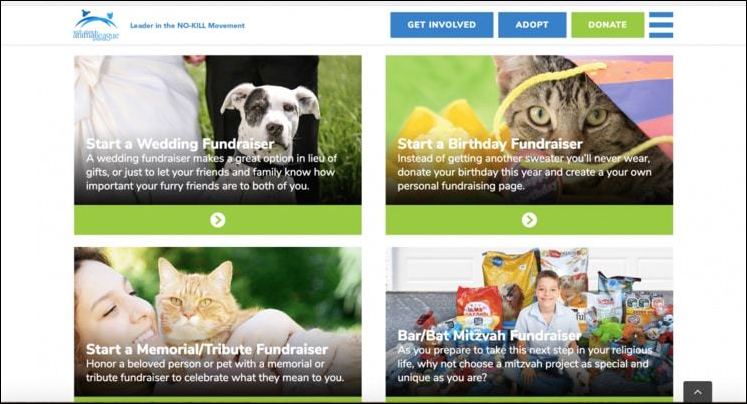 We developed search tools and custom integrations to ensure fundraising data generated here flowed smoothly into the central TeamRaiser system.
Team DNL has also provided ongoing support for subsequent projects to North Shore, such as developing custom donation forms in North Shore's Luminate Online platform to offer donors more intuitive giving options and increase donations. By partnering with a single Blackbaud consultant, North Shore has developed a relationship with a partner who deeply understands their goals and technology and acts as an extension to their organization.

3. Blackbaud Training
To make the most of your investment, it's essential that your team is on the same page about the purposes, intended uses, and protocols of your Blackbaud solution. Training is an essential part of the implementation process and can be facilitated by your consultant. Nonprofits in particular should partner with consultants who offer ongoing training sessions to onboard new team members and maintain consistent work in the event of turnover.
How Team DNL's Blackbaud Consulting Services Can Help
The Lupus Research Alliance (LRA), the nation's leading advocacy and fundraising organization for lupus research, needed to relaunch its brand new website. Since the Alliance was formed by the merger of three separate organizations, its many members and donors depend on the site as a central location for information and resources. 
DNL OmniMedia worked with the LRA to determine best practices for data management and digital marketing on their new website. We also guided their contracted web developer to ensure their site put these protocols into practice, delivering results that supported the organization's digital goals.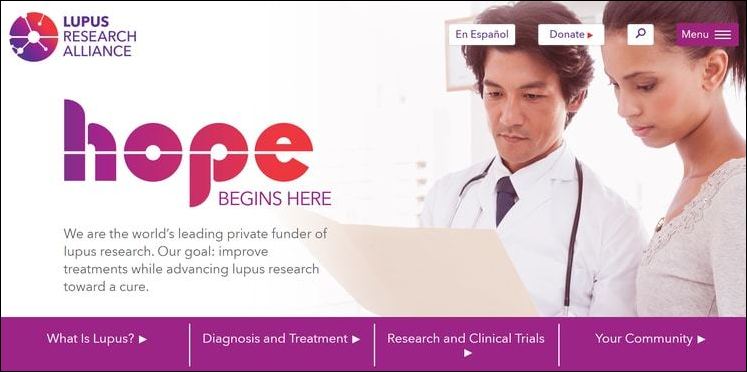 As part of this partnership, we provided the LRA team with documentation on how to maintain their new website and role-appropriate training for those who would be managing it going forward. 
---
Blackbaud consultants provide invaluable implementation and custom development services for nonprofits, as well as essential training and ongoing support at a lower cost than hiring a new team member. 
To learn more about how to implement a Blackbaud product into your organization's operations, continue your research with these resources: