September 26, 2019


If your organization is already using a Blackbaud platform to power your nonprofit, you've made a great investment in tools that can drive your nonprofit forward.
Blackbaud has been a leader in the nonprofit tech space for a while, largely because of the scope and versatility of their offerings. The Blackbaud ecosystem of nonprofit software can help your team address practically any need you might have when it comes to your online fundraising, marketing, and data management needs.
Why is Blackbaud a top choice for so many organizations? Aside from offering an expansive set of core software solutions (like Blackbaud CRM, Raiser's Edge NXT, and Luminate Online), Blackbaud also allows expert third parties to innovate new solutions and services that fit seamlessly into their suite of products.
These are Blackbaud Partners, and they're a huge factor in why the Blackbaud ecosystem is an effective and reliable choice for so many nonprofits.

What are Blackbaud Partners?
Blackbaud Partners are recognized providers of additional solutions and services that build out the functionality of Blackbaud platforms.
By providing authorized support and add-on tools, these partners can help Blackbaud users get more from their software. As experts in the field, they also help to refer new customers to Blackbaud products and can greatly streamline the migration and adoption processes for new users. Partners typically fall into one or more of these categories:
Consultation services — Typical services include migration, custom configuration, and the development of overarching technology plans.
Add-ons for Blackbaud products — Add-on tools come in all shapes and sizes, but they're usually designed to help you address a very specific need.
Custom integrations — Custom development projects to integrate a tool with your Blackbaud platform should ideally be handled by a recognized Partner.
Many Blackbaud partners will fit into one or both categories of service and product providers. For instance, it's not unusual for a technology consulting firm to offer custom integration services and pre-built tools to add onto your Blackbaud platform. Customizable, campaign-specific mobile apps to integrate with Luminate Online are a good example.
Why is it important to work with Blackbaud Partners? As you're likely already aware, Blackbaud software is an important investment for any nonprofit, regardless of which platforms you use. Working with approved providers in the ecosystem ultimately helps to protect that investment.
The risk of breaking anything because you chose an unapproved or untested consultant or developer really isn't worth it.

What is the Blackbaud Partner Marketplace?
The Blackbaud Partner Marketplace is the centralized, authoritative resource for finding approved vendors and Blackbaud Partners. Check it out here.
The Marketplace should be your main resource when it comes to finding the right expert or add-on tool for your Blackbaud toolkit. However, it can certainly be overwhelming for your team to begin comparing options without a clear idea of where to start.
There's a wide range of options out there, sortable by platform, region, and type of product/service, so turning to third-party guides and reviews can help. To get your team started, we'll provide our own overview of some top providers in different categories:
Use the list above to jump to a particular entry, or follow along with us from the top. Let's get started.

1. Top Full-Service Blackbaud Partner – DNL OmniMedia
Overview of DNL OmniMedia
DNL OmniMedia is a full-service technology consulting firm for nonprofits, with special expertise in the Blackbaud ecosystem.
Our team of Blackbaud consultants can help you maximize your organization's ROI on its tech, whether that's configuring your new platform, creating custom solutions for your website, or developing strategic road-maps for making the most of your tools in the future.
Technology can and should take your fundraising to new heights, but too many nonprofit teams struggle when it comes to tech. Working exclusively with nonprofits, we understand the unique set of needs and pressures that fundraising brings and can create fully customized solutions for your Blackbaud toolkit.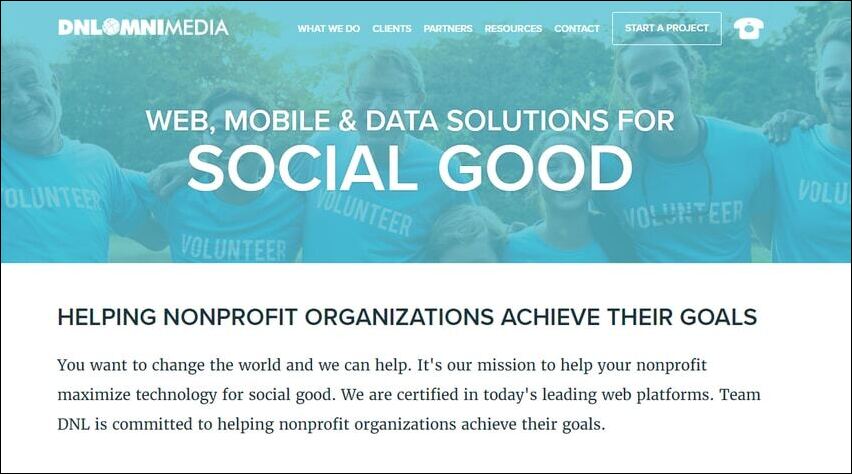 Core Services
As a certified Blackbaud Technology Partner, DNL OmniMedia offers a wide range of products and services developed specifically to help nonprofits make the most of their Blackbaud platforms. They include:
Explore our website to learn more about the full range of Blackbaud consultation services and customizable products that we offer.


2. Top Blackbaud Partner for Matching Gift Support – 360MatchPro
Overview of 360MatchPro
360MatchPro by Double the Donation is the industry's leading platform for matching gift support and automation.
Offering the most comprehensive and up-to-date database of corporate philanthropy program info and guidelines, 360MatchPro makes it easier for nonprofits to maximize the impact of their supporters' donations. Embeddable search tools plus an automation platform to immediately begin the follow-up process with eligible donors can help ensure your nonprofit takes advantage of every possible opportunity.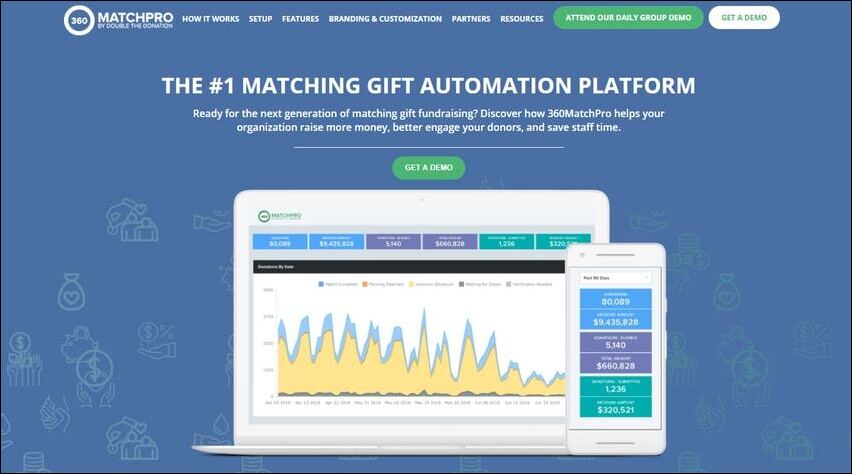 Core Services
As a Blackbaud Technology Partner, 360MatchPro offers the following key features:
Embeddable matching gift forms and search tools for donors
Match tracking to ensure follow-through
Automated messaging and customizable email streams for eligible donors
Complete analytics and reporting tools
Most importantly, 360MatchPro integrates with Blackbaud CRM, Luminate CRM, Raiser's Edge NXT, and TeamRaiser. No matter which Blackbaud platform you're using, you can easily promote matching gifts to your donors and then benefit from a clean flow of data into your database.

3. Top Blackbaud Partner for Financial Edge Support – Zobrio
Overview of Zobrio
Zobrio is a leading Blackbaud Partner for Financial Edge support. As Blackbaud's answer for the unique needs of nonprofit and government accounting, Financial Edge can be a complex platform to set up, configure, or migrate.
Your organization's financial records and tools are too important to ever reorganize or move haphazardly. If you're thinking of making changes or updates soon, support from both the tech experts and CPAs at Zobrio might be an essential investment for your organization.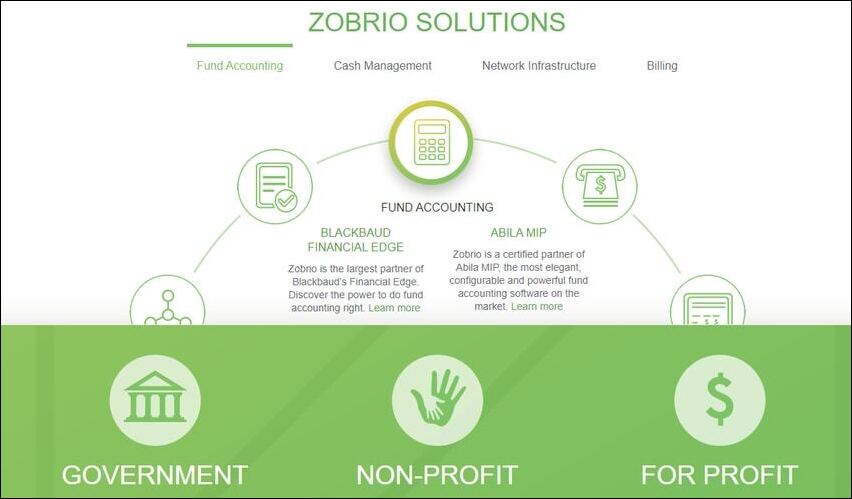 Core Services
Zobrio is an official Blackbaud Solution Provider and offers the following core services to their clients and customers:
Complete start-to-finish Financial Edge support, including setup, configuration, integration, and migration services
Customizable add-on products, including cash management and billing platforms, easily integrated with Financial Edge
IT and managed services to provide 24/7 support and monitoring for your accounting software
Zobrio is the leading provider of fund accounting support and add-on products for Blackbaud users and can be an excellent partner for your organization.
Learn more about Zobrio's complete range of products and services.

4. Top Blackbaud Partner for Mobile Giving – Snowball Fundraising
Overview of Snowball Fundraising
Snowball Fundraising is a leading provider of fundraising tools specifically designed to help you maximize your donor engagement on mobile channels.
Suitable for organizations of all sizes, the Snowball suite of tools is flexible, scalable, and highly streamlined. Providing a positive and fast user experience is their top priority, and that focus on ease and speed can translate to real revenue growth and donor retention for your organization.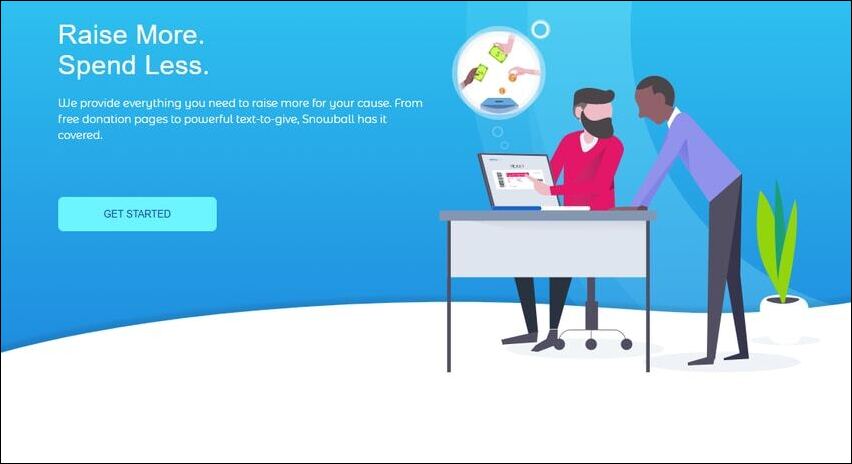 Core Services
As a fundraising software that integrates with Blackbaud platforms, Snowball Fundraising can offer powerful tools for nonprofits looking to boost mobile engagement. Their core tools include:
Unlimited, customizable donation pages fully optimized for mobile users
Unlimited text-to-give campaigns with custom keywords
Unlimited fundraising thermometer widgets
Easy-to-setup event ticketing tools
Complete reporting and analytics features
For Blackbaud users, Snowball can help develop custom integrations as needed. Reach out to them to discuss your needs.
Explore the complete set of Snowball Fundraising tools.

5. Top Blackbaud Partner for eCommerce Fundraising – Goodshop.com
Overview of Goodshop.com
Goodshop.com is a popular coupons and eCommerce promotions platform that offers structured partnerships with nonprofit organizations.
The process is simple: eligible nonprofits register with the Goodshop platform, supporters select the organization as their chosen cause when shopping online, and then the nonprofit receives a percentage of the total transaction as a donation. They call it "shopfunding."
Most importantly, Goodshop.com offers Blackbaud integrations for their partnered nonprofits, making it easy to track and manage your eCommerce fundraising sources.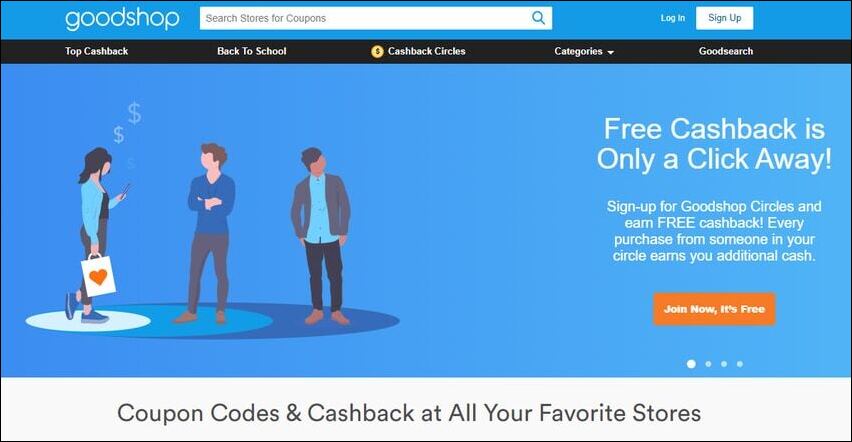 Core Services
Goodshop.com's core service is the partnership structure they offer nonprofits. Your supporters can get involved in a number of ways:
The main Goodshop.com "shopfunding" portal
A coupon-finding browser extension, Gumdrop
A search engine, Goodsearch, that raises a penny every time your supporters make a search
Simply promote your partnership to supporters, and then track your progress. Most importantly, Goodshop.com offers Blackbaud integrations for their partnered nonprofits, making it easy to track and manage your eCommerce fundraising sources.
Learn more about Goodshop.com here.

6. Top Blackbaud Partner for Mobile Communication – Callhub
Overview of Callhub
Callhub is a leading provider of mobile communication tools for nonprofits and advocacy organizations.
Their innovative software makes it easier than ever to launch mobile-based outreach campaigns that will boost engagement and generate more conversions for your organization.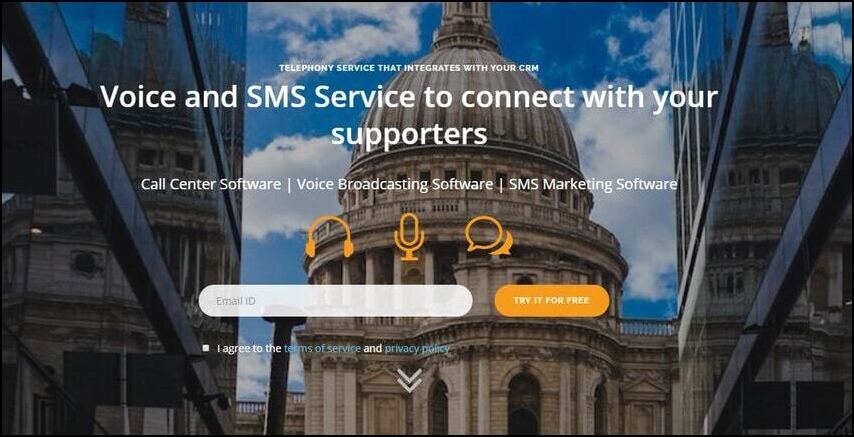 Core Services
Callhub's core functions and services can support your nonprofit is a variety of ways, including:
Automated and manual dialer tools for one-on-one phone calls with supporters
Bulk texting features to reach large segments of your base at once
Peer-to-peer texting to launch engaging, personable outreach campaigns
Text-based registration and opt-in tools to collect key contact data
Callhub's tools have made it a popular choice for nonprofit organizations, advocacy groups, and political parties.
Best of all, Callhub offers a ready-to-use integration for Luminate Online, Blackbaud's digital marketing platform. Create new constituent profiles based on text interactions, easily flow new contact data into your CRM, and set up email automation triggers that connect both platforms.
Explore Callhub's full range of tools.

7. Top Blackbaud Partner for Data Solutions – Omatic Software
Overview of Omatic Software
Omatic Software is an ideal Blackbaud partner for larger nonprofits using multiple Blackbaud platforms.
Their whole mission is to make it easier to take complete control of your organization's mass of donor data. Their pre-configured products for Blackbaud platforms can bridge crucial gaps and create more streamlined workflows for your team.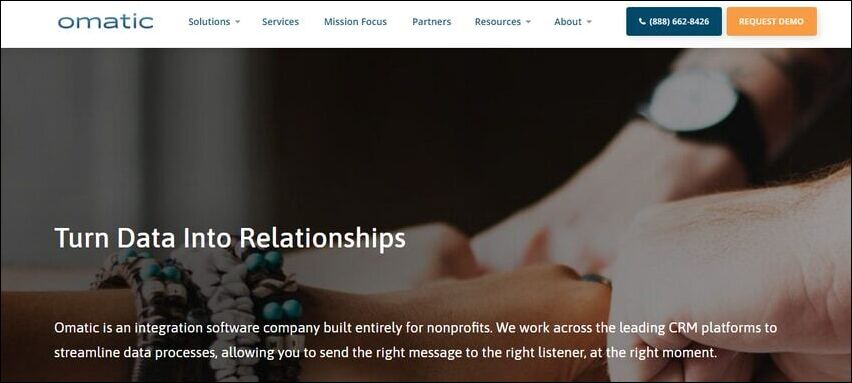 Core Services
Omatic Software offers several key products for Blackbaud users, including:
PostOmatic, a ready-to-use and customizable solution to export Raiser's Edge NXT data to your external accounting tools.
A preconfigured integration to bridge the Luminate Online and Raiser's Edge NXT platforms, including comprehensive, customizable fields and settings.
ImportOmatic, a flexible data importation tool designed to help you quickly and easily import data from any source into Raiser's Edge NXT.
Omatic Software has been a reliable Blackbaud partner for nonprofits for many years because their tools provide effective support in the truly critical area of dataflow.
Learn more about Omatic Software's range of offerings.

8. Top Blackbaud Partner for Invoice and Payment Automation – AvidXChange
Overview of AvidXchange
AvidXchange is the largest B2B payment network in the United States, servicing tons of organizations of all shapes and sizes.
For larger nonprofits, especially those with multiple chapters, effectively managing all your vendors, organizing invoices, and automating payments can become a major challenge. AvidXchange's Blackbaud-integrated tools make it easier to get a grip on your organization's finances.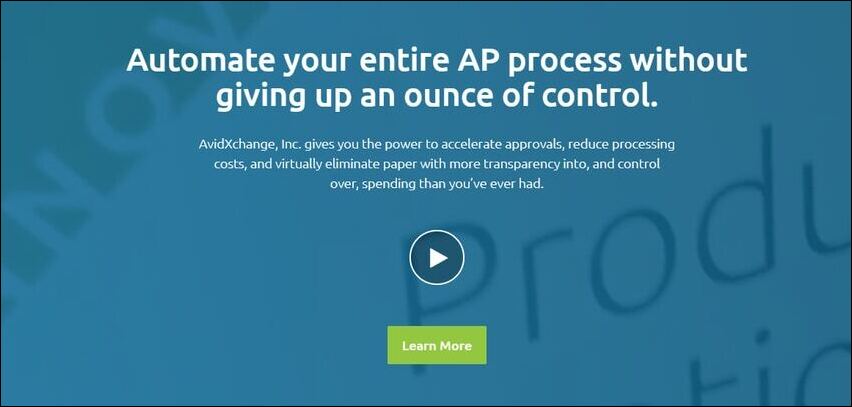 Core Services
AvidXchange offers a number of key tools:
Digital invoice management features to simplify the process for your suppliers and vendors
Customizable workflows for your internal management and accounting teams
Intuitive payment tools to automate your recurring payments to vendors
AvidXchange's tools integrate with Blackbaud's Financial Edge accounting platform, bringing smarter automation capabilities to the industry's most robust solution.
Explore AvidXchange's complete set of services and tools.

9. Top Blackbaud Partner for Board Management – BoardEffect
Overview of BoardEffect
BoardEffect is a leading tool for managing and empowering your organization's board of directors.
As a Blackbaud Technology Partner, their tools are ideal for Raiser's Edge NXT users looking for new ways to organize and streamline their board's work.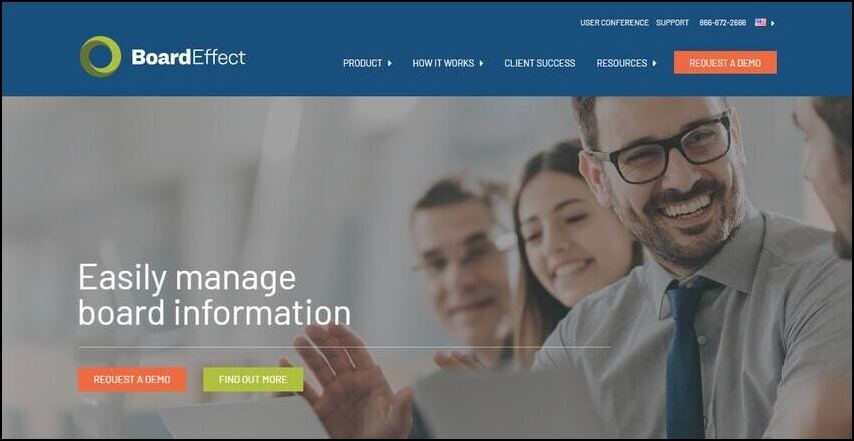 Core Services
BoardEffect's board portal software is designed to support your board's work in a number of key areas:
Cyclical management of schedules, tasks, and approvals
Surveys and evaluations
Budget development and audits
Recruitment and orientation
Reporting
Nonprofit boards have a lot on their plates, so comprehensive tools designed to handle it all can be a gamechanger. If you use Raiser's Edge NXT, the flow of key data and streamlining of board activities can take you even further.
Check out BoardEffect's full range of features.

10. Top Blackbaud Partner for Volunteer Management – VolunteerHub
Overview of VolunteerHub
VolunteerHub is one of the most popular volunteer management and engagement platforms for nonprofits, and it's the only one that integrates with Blackbaud software.
With its comprehensive features, VolunteerHub can help you make the most of the valuable time that supporters lend you. Integrations with your CRM makes your engagement with volunteers even more effective and meaningful for both of you.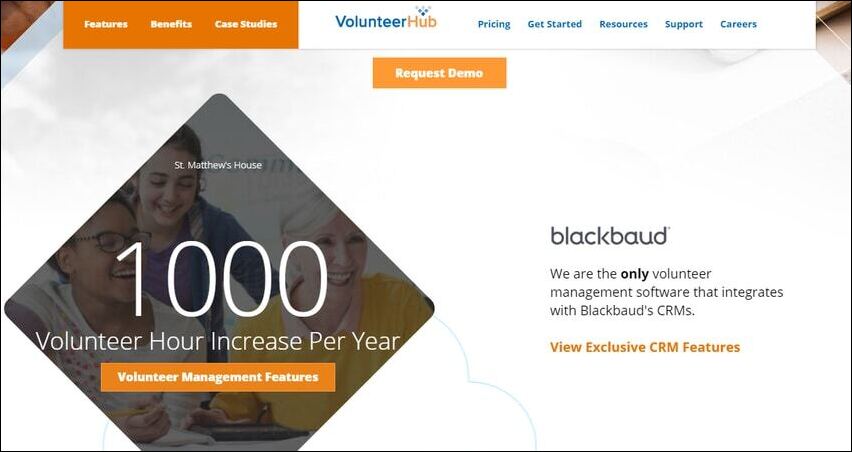 Core Services
VolunteerHub's core features include:
Complete scheduling, sign-up, and recruitment tools for volunteers
Database capabilities to create profiles for volunteers or automatically sync with your CRM
Event planning and marketing features, including social media and text messaging
Automated thank-you tools, deduplication, and intuitive reporting features
As an already comprehensive platform that cleanly integrates with a range of Blackbaud products, VolunteerHub is a smart choice for any organization that relies on its volunteer programming.
Learn more about VolunteerHub here.
---

Getting Started with a Blackbaud Consultant or Partner
Ready to get started with a new Blackbaud consultant, partner, or service provider?
If you're already using a Blackbaud platform to manage your organization's data, fundraising efforts, and donor profiles, you know that they're among the most flexible and robust options on the market. Partnering with official service providers like those listed above is the single best way to build out the functionality of your instance of Raiser's Edge NXT, Luminate Online, or any other platform.
Determine your exact needs before getting started. Do you need a preconfigured add-on product, an integration between two solutions, or a completely customized product or strategy?
Use your needs to narrow down your search, starting on the Blackbaud Partner Marketplace and on lists like this one.
Don't forget, though, that many Blackbaud consultants can offer a flexible range of services, like add-on products and customized strategy development. If you find a vendor that offers a broad range of Blackbaud support, reach out and discuss your exact needs. Chances are they can help you address them or give you a clearer idea of what to look for.
Be sure to continue your research with a few additional resources, as well: