Understanding Luminate Online
Blackbaud Luminate Online Marketing (Luminate Online) is a comprehensive fundraising and communications platform provided by Blackbaud, Inc.
Luminate Online contains a host of features which make it one of the most powerful marketing solutions available to nonprofits. It contains a broad selection of fundraising, marketing, communication, and event management tools. It also contains peer-to-peer and advocacy solutions, so it can serve as a nonprofit's one-stop fundraising platform. Luminate Online can be customized by each organization to meet its unique needs.
Primary Integrations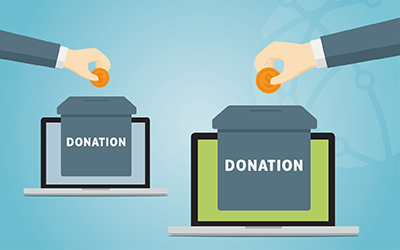 Online Fundraising
With Luminate Online, organizations like yours can leverage Blackbaud Checkout to create custom online donation forms that accept a wide range of gift types, including recurring donations, pledges, designated giving, and more. Blackbaud Checkout allows supporters to donate through a variety of payment methods including, credit and debit card, ACH payments, Venmo, and other online payment services. Plus, Blackbaud Checkout is designed to help nonprofits better capture their donors' information. It ensures each supporter's name will be captured during the donation process, allowing you to get in touch with them easily.
Additionally, you can personalize dynamic donation forms with known supporters' contact information and past donations, making the giving process easier than ever. With many nonprofit operations requiring increased use of technology, it's essential to have a strong online fundraising presence that inspires support from donors and prospects alike.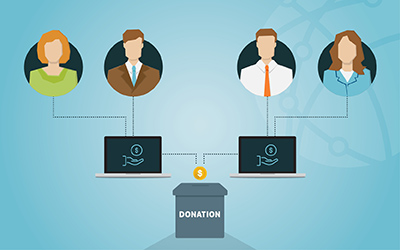 Peer-to-Peer Fundraising
Blackbaud's peer-to-peer fundraising solution, TeamRaiser, gives nonprofits all of the tools necessary to launch a successful peer-to-peer campaign within Luminate Online. TeamRaiser empowers organizations to build personalized fundraising pages, manage campaign emails and marketing efforts, and track the success of their campaigns. In a world that is moving to a greater reliance on crowdfunding, TeamRaiser within Luminate Online can truly take your organization's fundraising to the next level. To learn more about Blackbaud's peer-to-peer fundraising tools, review this team DNL guide.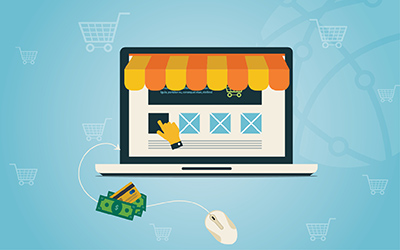 E-commerce
Luminate Online can help you set up virtual catalogs on a user-friendly interface and facilitate sales with tools such as automated inventory counts and tax calculation. You'll also have plenty of flexibility with shipping options, discount and promotional codes, and the option to accept additional donations.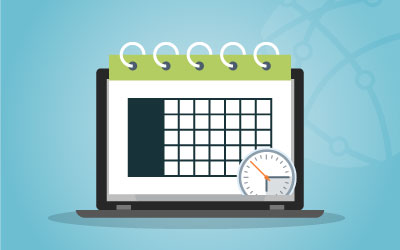 Events
With Luminate Online's Calendar Events module, you can organize ticketed events and accept RSVPs. You can engage supporters on a smaller-scale via hosted setting like a ball, a gala, or a sporting event. If integration is enabled, you can copy information hosted in other Blackbaud platforms vice versa. Raiser's Edge NXT is an example.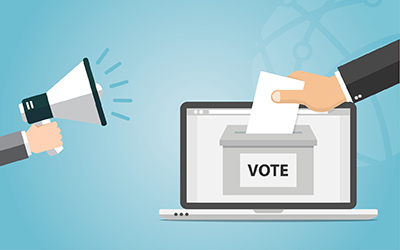 Advocacy
Blackbaud Luminate Advocacy empowers nonprofits to conduct grassroots campaigns more effectively than ever before. It has tools to discover and steward advocates, recommend and carry out advocacy efforts with precision, and even create comprehensive reports with data from awareness efforts. With these tools, you can effect true change with efficiency. Plus, with DNL OmniMedia's MobileAction! mobile app, you can share awareness efforts with supporters where they're most active— via their mobile phone. To learn about the benefits of advocacy campaigns and advocacy apps, read this DNL OmniMedia guide.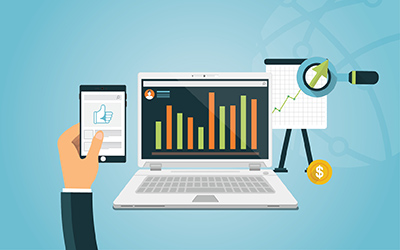 Digital Marketing
Luminate Online empowers you to create web pages and campaign microsites to support your fundraising and advocacy efforts. You can create personalized content, members-only content, and even interactive quizzes that engage your donors like never before. Luminate Online's responsive page design features allow all of your supporters to engage with your content, no matter what device they're using. Access your Site Options to turn on responsive design to have your pages adapt to different screen sizes automatically, and work with a consultant to finetune these designs to meet your vision.
Additionally, you can track social media engagement and ensure that your messages are relevant and inspiring for supporters. Whether you're working with a nonprofit marketing consultant or not, you'll have a strong digital marketing presence.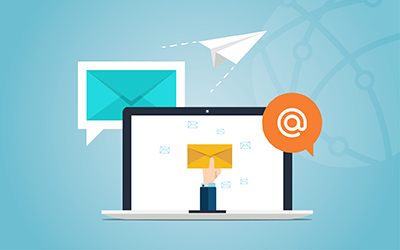 Email Communications
Dynamic email communication is an essential part of any nonprofit's digital marketing strategy. With Luminate Online, you can design personalized, targeted email campaigns, segment these communications to the right audience, and automate the sending of drip campaigns. Further, you can A/B test your campaigns to continue perfecting your efforts over time with detailed analytics.
Luminate Online's email authoring tools are user-friendly and efficient. Use simple drag-and-drop tools to create your custom email templates, designate where custom donor data will be added, and save them for future use.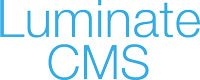 Luminate CMS
Organizations that utilize Luminate Online may have chosen to invest in Luminate CMS, a content management platform designed to help organizations create professional, engaging, easy to use websites. For organizations already using LCMS, team DNL offers support and development services to inspire and facilitate online donations.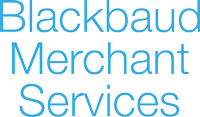 Blackbaud Merchant Services
Blackbaud Merchant Services enables nonprofits to accept multiple types of payments, including credit cards, ACH direct deposits, and mobile payments through their secure, PCI-compliant platform. It can be your organization's complete solution for accepting and processing online payments.
Tools to Make the Most of Luminate Online
Custom Luminate Online Apps
DNL OmniMedia has created several web & mobile applications that improve and expand upon the functionality of a nonprofit's Luminate Online platform. Each of these solutions helps fill a specific gap in the nonprofit's overarching Luminate Online strategy.
Review our Luminate Online products below and contact team DNL for more information.
MobileAction! Mobile App
Nonprofits using Luminate Online can supercharge their advocacy efforts with MobileAction!, team DNL's mobile device app. Fully customized to meet your organization's advocacy and peer-to-peer fundraising efforts, MobileAction! engages your supporters with advocacy alerts, survey questionnaires, donation requests, and peer-to-peer fundraising events.
Luminate Online Donation Web App
With team DNL's Luminate Online Donation web app, you're able to accept donations seamlessly from your website. The app allows you to embed your Luminate Online donation forms directly on your website. The supporters can have a smooth donation experience without ever reloading the page.
Luminate Online Member Center Web App
DNL's Luminate Online Member Center web app combines multiple user account management pages into one easy to navigate web page. Users are able to view and manage ongoing recurring gifts, edit profile information, manage personal email subscriptions, access information needed to engage with TeamRaiser events, and view all of their past donation transactions and advocacy engagements.
Luminate Online Survey Web App
With DNL's Luminate Online Survey web app, you're able to embed your Luminate Online surveys directly onto your website. With this tool, your organization can conduct polls and register new constituents seamlessly through your website alone.
Key Benefits of Luminate Online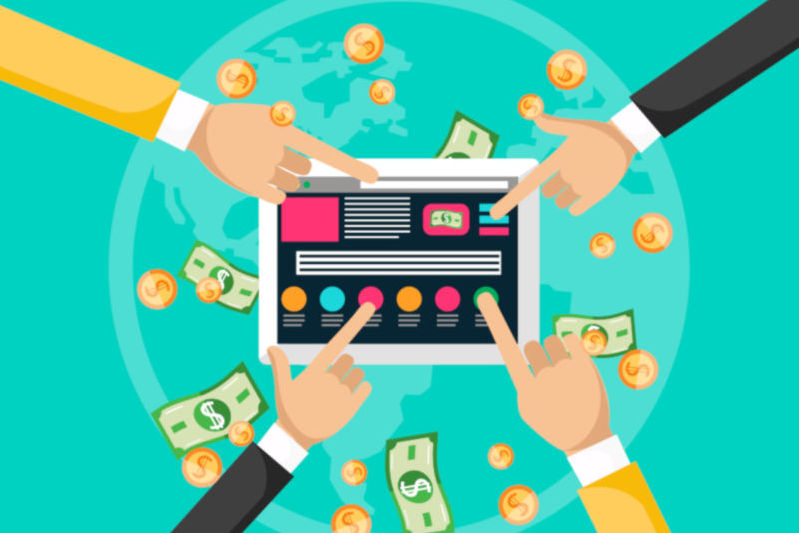 Unique Fundraising Solutions
Luminate Online provides a wide variety of unique fundraising solutions that can be customized to meet your organization's exact needs. Whether website-based, peer-to-peer, or via a mobile app, your organization has options for a variety of fundraising campaigns all powered by one comprehensive platform. For organizations with complex needs, finding one solution that meets all of their online fundraising requirements can be difficult — but not with Luminate Online.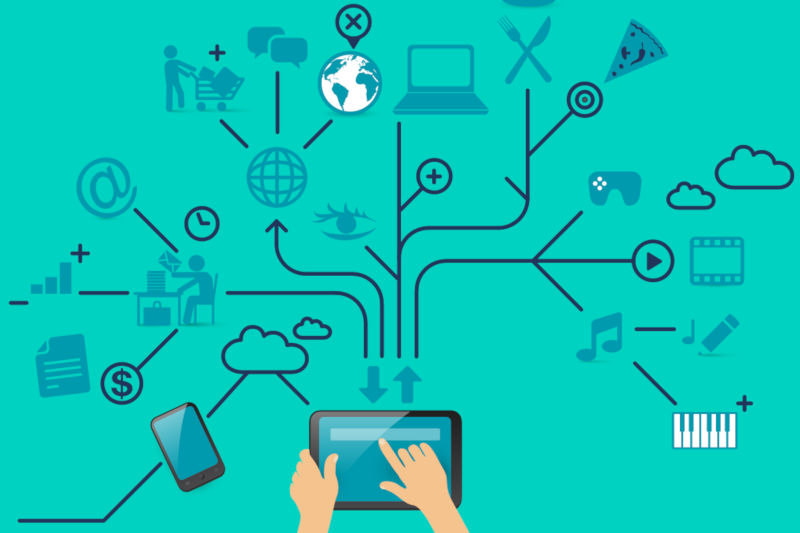 Robust Features and Tools
There are many fundraising and marketing platforms on the nonprofit technology market right now. But, investing in a multitude of overlapping solutions will result in a confusing, disparate lineup that's more stress than it's worth. With Luminate Online, you access a product that can meet all of your needs at once with a diverse range of features and add-on solutions.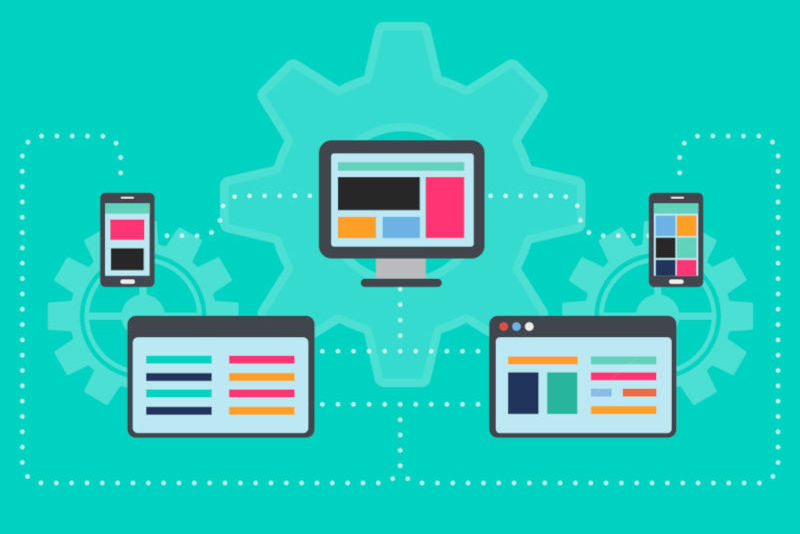 Comprehensive Integrations
For an effective digital strategy, your nonprofit needs to be able to transfer data across a number of platforms seamlessly. In addition to integrating with key Blackbaud solutions (ex: Blackbaud CRM, Raiser's Edge NXT), Luminate Online can be integrated with a variety of other nonprofit CRMs. This allows for a smoother data transfer and a more centralized and comprehensive perspective of your constituent data. It's recommended that you coordinate with a nonprofit technology consultant to build out these connections and ensure you can manage all aspects of your organization in one place.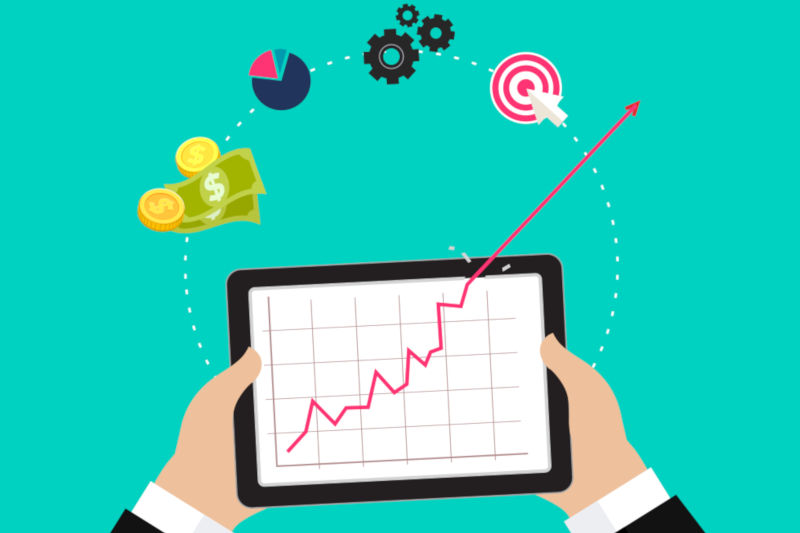 Capacity for Growth
While your organization may be able to invest in a more compact fundraising solution that meets your needs right now, we know that growing nonprofits need a robust product that's able to scale with them. Not only can Luminate Online accommodate a large constituent pool, but its flexibility allows growing organizations to continually expand, adapt, and customize the platform to meet their ever-changing needs. For organizations looking to invest in one platform that can meet their needs for years to come, Luminate Online is a good choice.
Why Should I Use Luminate Online?
Because Luminate Online integrates CRM data with fundraising and communications data. It's an incredibly comprehensive online fundraising solution. It has robust features and many customization options. So, with the help of an expert Blackbaud consultant, your nonprofit can set unique goals and follow through with prospective constituents in a completely personalized way.
Let's explore a few specific scenarios in which your organization might turn to Luminate Online.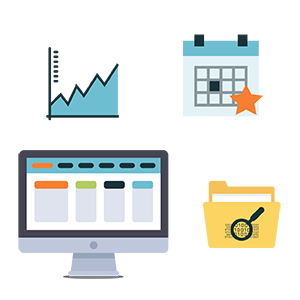 You're Working With Fragmented Solutions
Nonprofits that are using multiple software solutions to manage their marketing and fundraising efforts can expand to Luminate Online for a comprehensive solution. Having an all-inclusive set of resources can help streamline efforts and enable more informed donor engagement practices.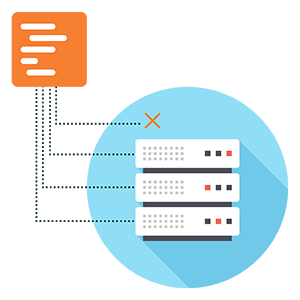 You've Outgrown Your Software
The solutions you initially invested in to handle fundraising and donor communications may simply be inadequate for the needs of your growing organization. Luminate Online is optimized to support larger organizations with extensive data sets, so you'll never have to worry about overreaching or exceeding capacity as your organization gains more donors.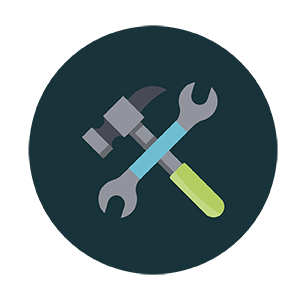 You're Looking For a Customizable Platform
Established nonprofits who are already using comprehensive software may find that their current solution isn't as customizable as they would prefer. For organizations with a large budget to invest in customizations, Luminate Online may be able to adapt to meet their needs.
What's Needed to Implement Luminate Online?

Clear Strategy for Luminate Online
Luminate Online can play a major part in accomplishing almost any fundraising goal. You'll need to know what your nonprofit seeks to achieve before getting started to make the most of the platform.
Put together a list of your needs and devise a plan for how the software can help your nonprofit reach them. But remember — if you're not quite sure how Luminate Online fits into your plans, you can always seek the help of a nonprofit technology consultant. This team member can pinpoint the exact areas where Luminate Online can contribute toward your goals.
Ask yourself:
What are our most important fundraising goals?
What online fundraising and marketing features will we need to reach that goal?
What aspects of our current fundraising and overarching digital strategy do we want to retain?
Budget That Covers the Software and Luminate Online Support
Luminate Online is an incredibly powerful solution, and it's priced accordingly to reflect its robust nature. With this in mind, evaluate your budget to make sure you're able to cover the full cost of the investment.
When doing so, remember that the initial investment isn't the only cost involved. You'll also want to account for training, ongoing support and customization, and any add-ons to the platform. These additional costs will ensure you truly make the most of Luminate Online.
Ask yourself this:
Can we afford the initial cost of the platform?
Can we afford to train our staff to use it?
Can we afford to hire a developer for data migration and platform customization and implementation?
Luminate Online Training for Your Nonprofit's Staff
Luminate Online is user-friendly enough for your team to use it on an everyday basis. However, this is only after your team has been trained to navigate the platform effectively. For your team to understand and use Luminate Online's features to the fullest, you'll need to invest time and money in training.
This training can be achieved in a few different ways. For example, you can work with Blackbaud's training team or work with a third-party consultant. To learn more about your options, read team DNL's guide to Blackbaud support.
Consider the following:
Which team members will need to be trained?
How will we handle other operations, such as fundraising, during the training process?
Will we use Blackbaud's training services or an outside technology consultant?
Developer to Customize Your Solution
Luminate Online is customizable, but your team will likely need a developer to configure it to meet your exact needs. Unless your organization has an extensive internal web development department, you'll want to consult with a nonprofit web consulting firm to build out Luminate Online.
This developer can help you design and implement fundraising methods personalized to your nonprofit's current strategy. When working with a robust platform such as Luminate Online, it's often a good idea to invest in consulting services that specialize in Blackbaud.
Ask yourself the following:
What types of fundraising do we want to explore?
Will we need to invest in other custom platforms, such as a CRM, in addition to Luminate Online?
Which nonprofit tech consultants will we contact?
Preparation for Data Migration
Whenever you invest in a new platform, you'll need a plan for transferring existing data from your old system to the new one. That's true for Luminate Online as well. Data migration can be complicated and a common pain point, but it's essential to execute successfully to make the most of Luminate Online.
You need a thorough plan for cleaning and migrating your data to Luminate Online. This is another area where a nonprofit tech consultant can be helpful, especially when it comes to making sure the process is both effective and stress-free.
Consider this:
Will we need outside assistance when cleaning our data before the migration?
What is the timeline for our migration?
Who is in charge of ensuring that the data transfer is completed?
Luminate Online in Action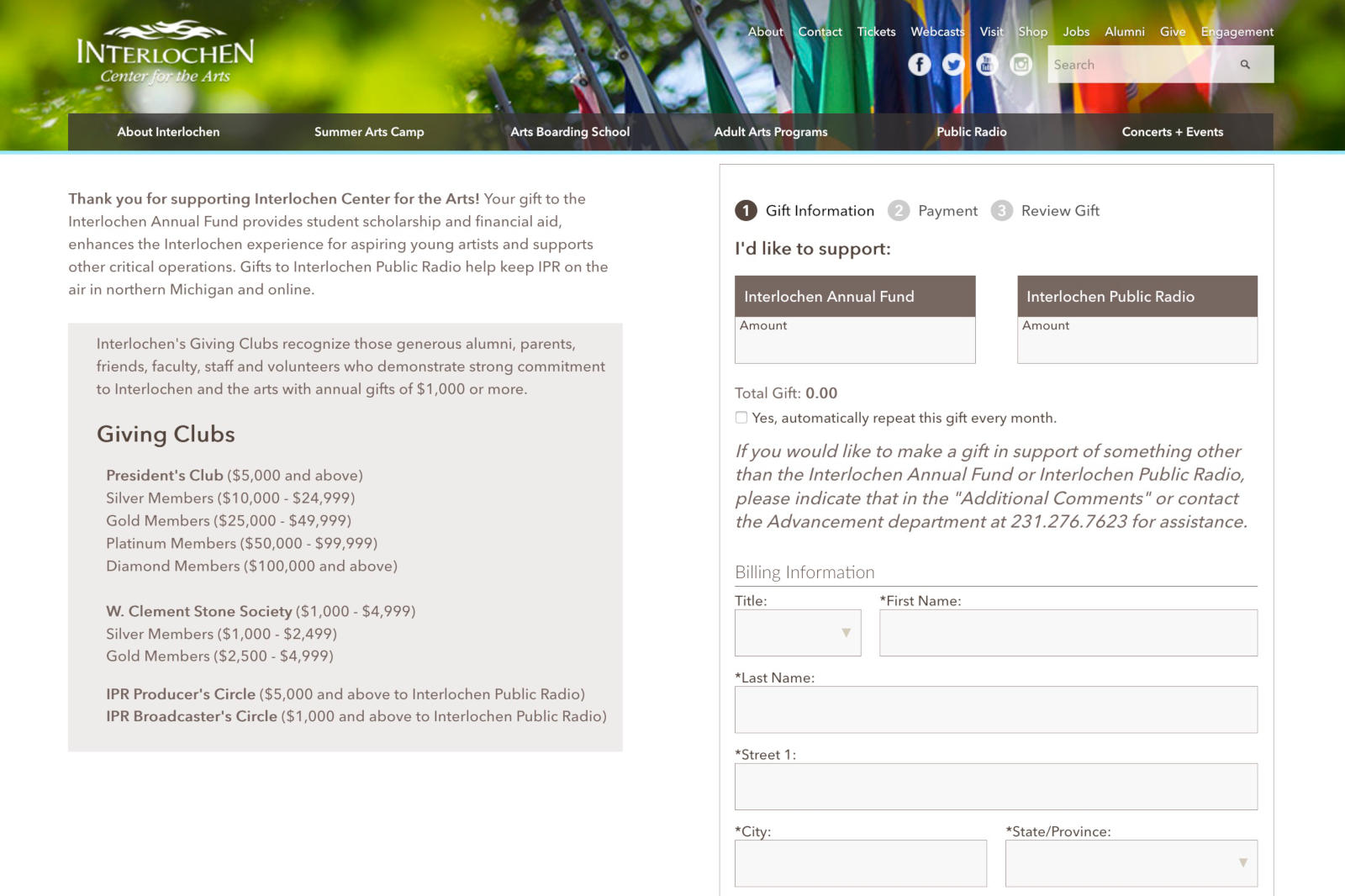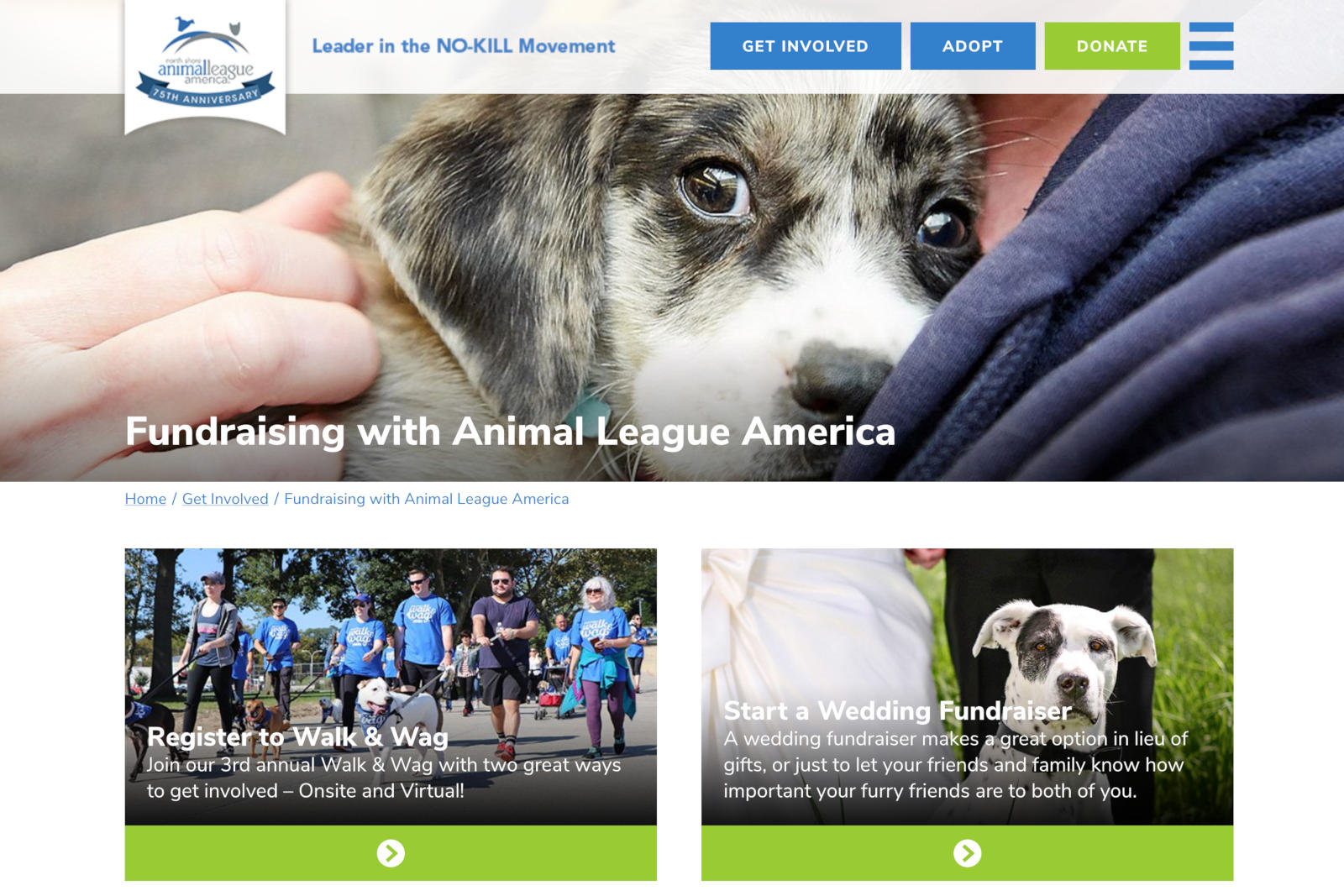 North Shore Animal League
For North Shore Animal League, DNL OmniMedia set out to create unique TeamRaiser configurations that would creatively appeal to supporters.
We worked with North Shore Animal League to develop a unique peer-to-peer fundraising option. We also made it possible for supporters to donate their birthdays, bar or bat mitzvahs, and weddings to the cause.
Instead of gifts, supporters could accept donations in honor of these special occasions. This created a unique donation experience while boosting peer-to-peer engagement, not to mention funds.
Read more about North Shore Animal League's experience with Luminate Online and team DNL.