What is Blackbaud CRM?
Blackbaud CRM, also known as BBCRM, is Blackbaud's constituent relationship management solution for large and enterprise nonprofit and healthcare organizations. It is used by organizations that have more complex management needs, including large, multidimensional datasets and multiple populations (such as regional locations and offices).
The solution is designed to be a complete, end-to-end CRM solution that can be scaled to meet the needs of even the most complex organizations. It centralizes all constituent data, including:
Donation histories and amounts
Contact and demographic information
Fundraising campaign data and results
Marketing and communications metrics
Prospect research data
Predictive analytics
Blackbaud CRM takes disparate pieces of data and centralizes them for easy access and management. This eliminates bouncing around between platforms and losing time and potentially data in the process.
How Much Does Blackbaud CRM Cost?
Of Blackbaud's many CRM solutions, BBCRM has the most comprehensive and customizable functionality. Because of that, it's also the most expensive of the solutions.
Price-wise, it's most likely to be in the budget for the large and enterprise-sized organizations for which it's created. Because the solution is highly customizable, the exact pricing is typically fully customized to reflect the needs of each individual nonprofit that uses it. Request a demo and quote to understand the pricing for your organization's needs.
It's important to note that the final price will go beyond the initial cost of purchasing the software, likely including additional expenses such as:
Hardware and digital storage. Your organization may need at least some new server capacity to support and back up your new CRM.
Consultation. Taking on a guide to oversee the implementation of Blackbaud CRM and the migration of your existing data is the best way to safeguard against any serious mishaps.
Customization. You'll want a consultant or developer to fine-tune your new system to meet your needs from the get-go.
Training. You'll definitely want professional training on how to use your new tools. The Blackbaud CRM system is probably more comprehensive than any other your team has used.
The best way to get a clearer sense of what price to expect is to understand your own needs, then talk with Blackbaud or a Blackbaud partner who has overseen implementations and customizations in the past.
Are you considering

investing in Blackbaud CRM?
Contact DNL OmniMedia to make the most of your new solution.
The data management features in Blackbaud CRM empower your nonprofit to improve relationship cultivation, marketing, data analysis, and fundraising. Let's explore each in more detail.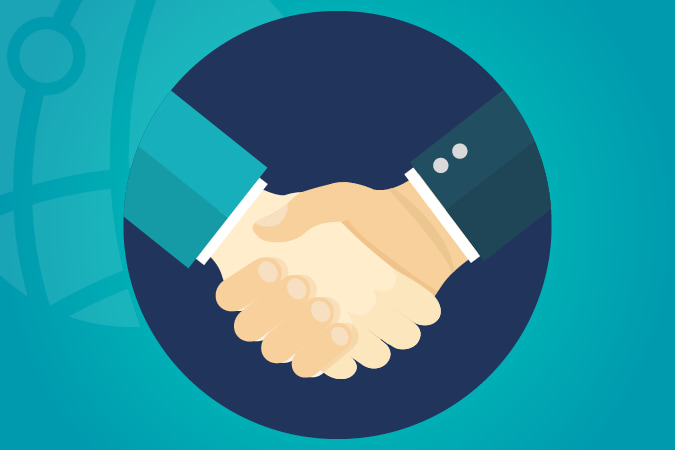 Relationship Cultivation
Blackbaud CRM is a customizable solution that empowers nonprofits to visualize relationships and stewardship efforts in the manner that best aligns with their unique campaigns.
You can evaluate, segment, assign, and visualize relationships with each individual prospect to elevate prospect management efforts. From a moves management standpoint, you can track cultivation plans and associated actions taken for individual major gift prospects, households, and groups of constituents (such as foundations). Lastly, you can define the stewardship responsibilities for various teams, chapters, programs, or field offices across your organization to coordinate and streamline their efforts.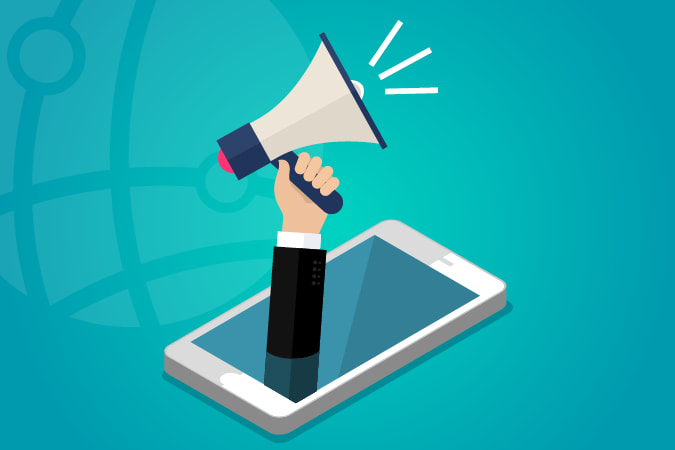 Multichannel Marketing
Nonprofit marketing is more complicated than ever, with most organizations juggling numerous campaigns at one time to reach the right supporter, at the right time, and through the right platform.
Blackbaud CRM equips your team with the tools to streamline multichannel marketing campaigns. With built-in integration with the OmniPoint Enterprise Marketing Suite, you can leverage data across multiple disconnected marketing campaigns to better understand outcomes. You can integrate your direct mail efforts with CRM data to increase performance and analyze results. Lastly, you can grow your online presence with a built-in web content management system, creating the infrastructure to not only share information with constituents but also empower them to interact through personal pages and forums.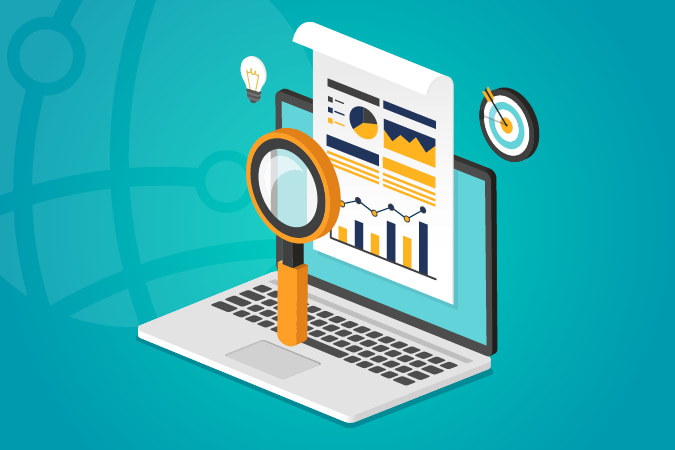 Data Analytics
Blackbaud CRM represents the most comprehensive view of a nonprofit's data. Therefore, it can equip your team with analytics on the ongoing performance of all campaigns, from fundraising to donor stewardship and marketing. By measuring and benchmarking performance, you can continue optimizing these campaigns and increasing success over time.
You can supplement the data in your BBCRM instance with high-volume data imports. Additionally, BBCRM equips your team with ResearchPoint, the solution's native prospect research solution, which takes the guesswork out of prospect research and helps to model relationships.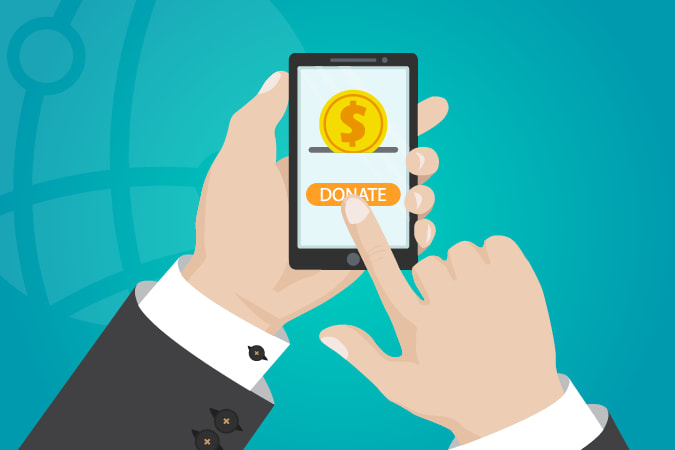 Fundraising
The data in BBCRM helps nonprofits track multiple fundraising efforts at once, including major, planned, recurring, annual fund, online, direct mail, event, and membership giving. Nonprofits can coordinate multiple fundraising teams, define the responsibilities of different team members, and create an overall fundraising strategy that's united across chapters, offices, and programs.
Additionally, team members can access and update supporter data while working in the field with Fundraiser on the Go. The solution is convenient for supporters as well, who can view and manage their sustained giving details online.
Nonprofits That Use the Blackbaud Enterprise CRM
While the possibilities are endless when it comes to BBCRM functionality, not every organization needs such expansive customization and data management abilities. The following three characteristics are common for nonprofits that would be well-served by an investment in this solution: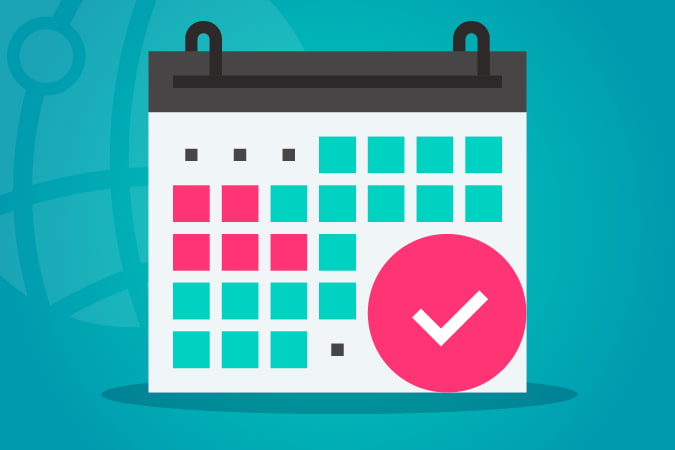 Ready for a Longer Implemen­tation Timeline
Because BBCRM is highly customizable to each individual nonprofit using it, it's likely going to require a longer implementation timeline than other solutions that are useful out-of-the-box. This customization is worthwhile as the nonprofit walks away with a solution that's tailored to its exact needs, it's best suited for organizations that have time to dedicate to the effort (rather than those that need a new CRM on a shorter timeline).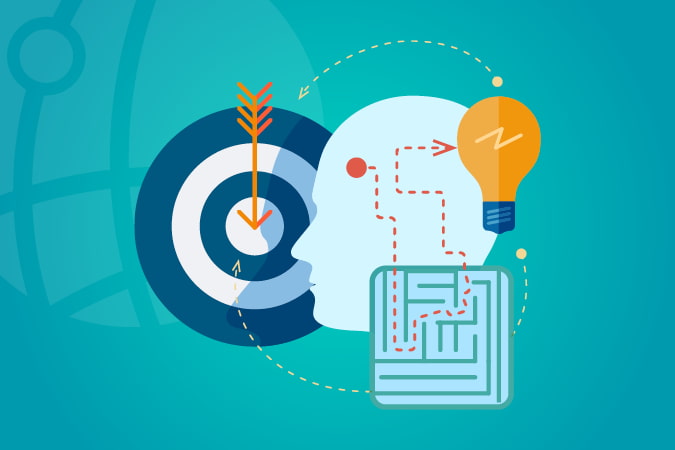 Clear Strategy for Implemen­tation and Ongoing Use
BBCRM is one of the most (if not the most) robust nonprofit CRM solutions on the market today. For organizations that are investing in their first large-scale CRM, and may not have well-defined strategies for how they will be using it; the solution can quickly grow unwieldy. Blackbaud CRM is best for well-established nonprofits that already have some understanding of its functionality and the capabilities that they'll need from the solution.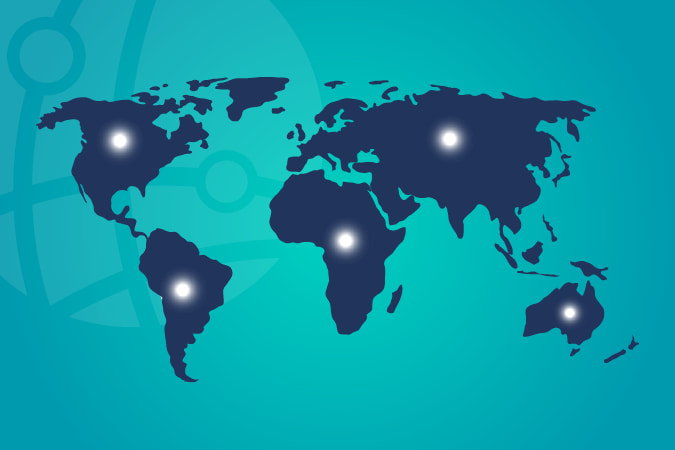 More Compre­hensive Fund­raising and Steward­ship Goals
BBCRM is best suited for nonprofits with more complex fundraising and stewardship goals. Unlike most CRM solutions, Blackbaud doesn't have any restrictions when it comes to the number of constituent profiles you can include or the number of nonprofit users who can access it. This is ideal for enterprise-sized organizations or even those with multiple offices and regional locations.
The campaigns at these organizations would likely rely on more complex, customizable data management (as opposed to a smaller organization with straightforward fundraising efforts, which would likely be better served with a fundraising tool and simpler CRM).
Is BBCRM the right solution

for your nonprofit?
Contact DNL OmniMedia to discuss transitioning to the solution.
What Is the Difference Between Blackbaud CRM and Raiser's Edge?
While BBCRM is Blackbaud's most comprehensive CRM solution, it's not the only option available for nonprofits. Blackbaud also offers Raiser's Edge NXT (RENXT), another popular option for nonprofits seeking a robust CRM tool.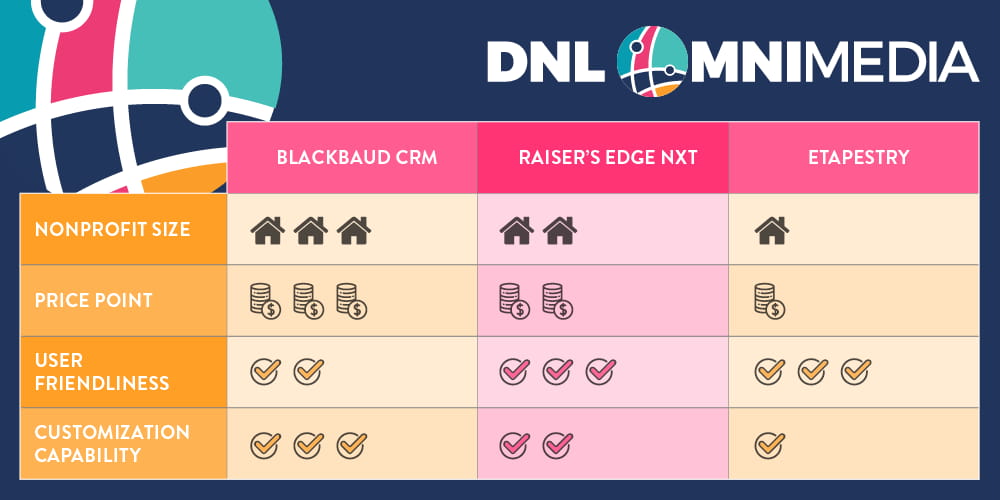 This guide to Blackbaud CRM solutions compares all of the provider's options side-by-side, in-depth. However, let's look at some of the main differences between BBCRM and RENXT here.
Blackbaud CRM Pricing vs. Raiser's Edge NXT Pricing
When it comes to pricing, BBCRM is likely to only be affordable for large to enterprise-sized organizations. On the other hand, because RENXT is a slightly less robust solution, mid-sized and large nonprofit organizations are likely to be able to invest in the solution.
Additionally, BBCRM is often more expensive from a consulting perspective as it's highly customizable, more so than RENXT would be.
Blackbaud CRM Characteristics vs. Raiser's Edge NXT Characteristics
While Blackbaud CRM can be fully customized to meet a nonprofit's unique needs, Raiser's Edge NXT has more out-of-the-box functionality and can be immediately useful with little customization.
Both solutions have all the main data, fundraising, and marketing campaign management features expected from a robust CRM solution. However, Raiser's Edge NXT is generally more user-friendly for nonprofits investing in their first comprehensive CRM solution, and BBCRM is best for organizations that are comfortable with the idea of a major solution and ready to scale up their tech (and with it, their strategies) accordingly.
Struggling to decide

between BBCRM and Raiser's Edge NXT?
Contact DNL OmniMedia for help with the decision.
Tips for Implementing BBCRM for Your Nonprofit
Implementing BBCRM for your nonprofit is a major undertaking, and you must have a strategy in place to ensure that your data is protected and the project stays on track. Keep the following key tips in mind when planning your implementation.

Create a Strategy for Implementation Before Investing
Your implementation plan itself should discuss a number of aspects, including:
Who will manage your data migration process? What is the timeline for migrating your data?
What are your fundraising, marketing, and stewardship goals? Which features or customizations do you need to achieve them?
Are there any aspects of your current CRM procedures that need to be addressed before you invest in the new solution? For example, do you need to conduct a data hygiene refresh before migrating your data?
Will you need to build any integrations between your BBCRM instance and other tools to make the most of the solution?
Answer each of these questions before you invest in BBCRM and implement the solution. You should have a full strategy already outlined and simply need to act on it before you make any changes to your CRM (which is undoubtedly the most important piece of technology in your nonprofit's hands).
Invest in Blackbaud-Specific Consulting
Some nonprofits have in-house CRM developers to help them migrate to the solution. If that's not your organization, you will almost certainly need to invest in nonprofit technology consulting to manage the transition and beyond.
We recommend not only partnering with a consultant but specifically seeking a Blackbaud partner in particular.
Why work with a Blackbaud expert? For one, Blackbaud CRM doesn't have an open API. In order to perform custom API integrations, you'll need to work with Blackbaud or a third-party Blackbaud partner who can work with the Blackbaud API and develop the customizations you need.
Further, a Blackbaud expert will be familiar with the comprehensive CRM's many capabilities (and how it can be expanded with other Blackbaud solutions) and therefore, they'll be able to help you make the most of its tools. A general consultant may be able to help you get up and running with BBCRM, but a Blackbaud partner will be able to help you make the most of the solution.
Provide Blackbaud CRM Training for Team Members
As we've already explained, Blackbaud CRM isn't a get-up-and-go solution. Understanding the nuances of this platform takes time and effort, and more than likely, some guidance from Blackbaud experts. To get your staff up and running on Blackbaud CRM in as little time as possible, you should plan to participate in some form of software training. There are a number of routes your team can take to learn the ins and outs of Blackbaud CRM.
Whether you opt to utilize Blackbaud's training courses or work with a nonprofit consultant from start to finish, it's important that every member of your staff who'll be using Blackbaud CRM feels confident with the platform. If your team isn't completely adept in the software, you're more likely to run into user errors that could damage your data and leave you with greater problems later on.
To find the best options for your team, keep these strategies in mind:
Know your Blackbaud training resources. Your team can choose to partake in any (or all) of Blackbaud's dedicated Blackbaud CRM training courses, read online manuals or the Blackbaud forums, or work with a nonprofit consultant to develop a custom training plan. Just make sure you're aware of all of the resources available to you so that you can make the most informed decision about what's best for your staff.
Understand the level of training you'll require. More than likely, your team will want as much training as possible to ensure full confidence in using Blackbaud CRM. However, there are multiple levels of training available, from one-off online videos to comprehensive in-person training from a consultant. Be sure that you have room in your team's schedules and your nonprofit's budget to account for all of the training you need.
Develop a training timeline. Training takes time, so implement a timeline with measurable goals along the way. That way, you'll mitigate the risk of falling behind on necessary daily operations as your staff undergoes training.
Are you considering

investing in Blackbaud CRM?
Contact DNL OmniMedia to make the most of your new solution.
Are you curious about how BBCRM compares to Blackbaud's other CRM solutions? Review the differences between BBCRM, Raiser's Edge NXT, and eTapestry in this guide.
It's almost guaranteed that your team will need either an external consultant or an internal team dedicated to managing your Blackbaud transition. Learn all about Blackbaud consulting services in this guide.
Are you considering RENXT instead of BBCRM? Explore the solution, its features, and which nonprofits are best served by it in this guide.
Are you curious about the differences between Blackbaud's solutions and Salesforce solutions for nonprofits? Review a side-by-side comparison of Blackbaud's RENXT and Salesforce's Nonprofit Success Pack in this guide.