July 19, 2017

Luminate Online Marketing is Blackbaud's one-stop solution for nonprofit fundraising and digital marketing. With tools to help you manage virtually every aspect of your organization, Luminate Online can be your nonprofit's biggest ally when it comes to growing your supporter base and engaging your constituents in a unique way.
But in order to get the most from Luminate Online, your nonprofit will need to ensure that all your donor data is accurately stored within the platform.
What does that mean? Unless you're starting from square one with no data to input into your new Luminate Online system (and we sincerely doubt that's the case), your organization will need to find a way to manage data migration from your existing solution(s) to your new one.
Data migration can be a major undertaking, but it's an extremely important one. To help your nonprofit anticipate data transfer challenges and mitigate stress along the way, we've put together a list of 5 key steps to keeping a level head during data migration:
With these strategies, you should be well on your way to an effective data migration process.


Learn how DNL OmniMedia can help your nonprofit implement Luminate Online.

1. Zero In On the Luminate Online Migration You Need
There are a number of different types of data migration, all dependent upon the types of software you're transferring information to and from. Before you can get started with your data migration process, you'll need to determine exactly which type of data you need to move in the first place.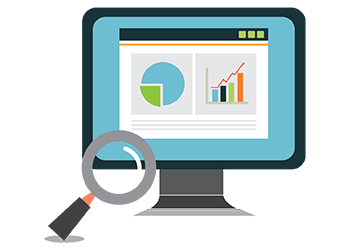 Let's break down the most common types of data migrations to give you an idea of what you might need.
CRM migration refers to transferring data from one constituent database to another, such as Luminate Online, Luminate CRM, or Salesforce. You'll need CRM migration to move over donor profiles, contact information, giving histories, and other engagement records.
CMS migration refers to data migration across content management systems, e.g., Drupal, WordPress, Luminate CMS, or Joomla. During this migration, you'll transfer all of your current web content to your new CMS.
File migration encompasses the transfer of individual files (or entire libraries) from one system to another.
Online payment portal transfers allow you to migrate payment data from one payment processing solution to another.
Email transfers migrate all of your email marketing data—including mailing lists, email content, and automation schedules—from one email marketing platform to another.
If your organization has been using multiple platforms (such as separate a email marketing solution, donor database, and CMS) and want to streamline your approach by moving to one more comprehensive software (like Luminate Online), you'll need to migrate data from each existing platform to your new one.
Keep in mind that the migration process will vary from software to software, so you'll need to be familiar with the steps for each system for which migration is required. The more platforms you're using, the more complex the migration process will be; be aware of that as you're deciding how to proceed with migration.
What to know: Data migration can refer to a number of different types of data transfers, and each platform will have a unique migration process that you'll need to adhere to. Understand exactly what kind of data you need to migrate before determining your next steps.

2. Know Your Luminate Online Data Migration Resources
Data migration can be complex, so you'll need some form of support to ensure smooth sailing from start to finish.
Blackbaud provides several Luminate specific resources to help your team navigate data migration, including:
Online data migration manuals. The Blackbaud online knowledgebase is full of helpful information. Just keep in mind that depending on the solution(s) you're migrating data from, your process may vary slightly from Blackbaud's guide.
Blackbaud forums. Blackbaud offers forums where organizations can pose questions and provide insight for other organizations encountering similar issues. However, be wary that these users aren't necessarily experts, so their advice may not always be reliable.
Product support. Blackbaud offers product help via online chat during regular business hours, or you can send them a question via email.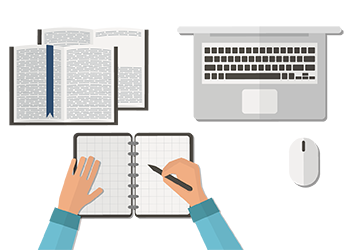 While these options are all practical for one-off questions and product needs, it's important to note that organizations should not plan to rely solely on these solutions for their data migration support needs.
If your organization has a robust IT team in-house, Blackbaud's resources can serve as supplemental help to get you through any tough spots. However, if you don't have a full IT department at your disposal, you'll likely need to consult a nonprofit technology firm that's specialized in data migration of all types.
Need more education about your Blackbaud products? See our comprehensive compilation of training resources.
What to know: Data migration is not a job just anyone can take on. Your organization can seek help from Blackbaud, but for the most comprehensive guidance, find a nonprofit technology consulting firm who can walk you through every step and set you up for total success with your new Luminate Online platform.

3. Prepare Your Luminate Online Data
There's no point in migrating data that's out of date or inaccurate, so before you embark on the data migration process, take some time to examine the data within your CRM and prepare it for transfer.
Here are the most important red flags to watch out for when doing a deep-clean of your constituent data:
Duplicate profiles. Most CRMs have measures in place to flag duplicate information, but it never hurts to double check. Duplicate profiles can lead to misplaced information, repeat communications, and general confusion, so you should consolidate any lingering twin profiles.
Lapsed donors. While it might hurt to let go of supporters, there's no reason to take up valuable space in your new database storing donors who are no longer actively involved in your organization. If a constituent hasn't engaged with or donated to your organization in the past 1-3 years, you should remove them from your CRM. You can always add them as a new profile if they donate again.
Outdated information. Donors change phone numbers, addresses, and communication preferences, so your files may not be as up-to-date as they could be. Take a look at profiles with multiple entries for fields like contact information, and consider sending out a mass email asking donors to update their profiles manually, too.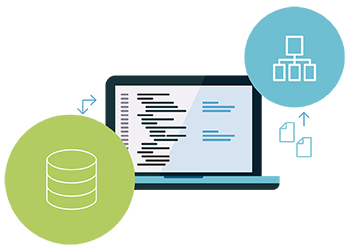 Another big step you'll want to take during the data cleaning process? Make sure you have a well documented plan for how data should be logged moving forward. Data mishaps happen when the input process isn't clear, so take the time to get everyone on your team on the same page.
Data cleaning and preparation can be a process in and of itself, particularly for large organizations with years and years of data in storage.
If you already feel in over your head, think about bringing on a consultant with experience in cleaning up databases. They can help you identify specific problems within your current storage strategy and work with you to improve your practices in the future.
What to know: Attempting to move over messy data will only lay the groundwork for more complications later on, so your team should thoroughly clean your database before migrating your data. A nonprofit consultant can help you devise a stratgey that's most effective for your unique data set, so don't be afraid to seek out some expert counsel.

4. Hire a Consulting Firm with Luminate Online Experience
We've already touched on this point a few times throughout this post, but it bears repeating: when it comes to data migration, a nonprofit consulting firm can be your nonprofit's new best friend.
In addition to helping you prepare your data, a nonprofit web consultant (like team DNL) can assist in the following areas:
Overall Luminate Online strategy. Data migration is only the first step to a successful Luminate Online strategy. A specialized web consultant can work with you to determine the best way to use your data with Luminate Online for long-term success; they'll also teach you the skills you need to make that vision a reality.
Specific data migration needs. There's really no such thing as a typical data migration, which is why it's advantageous for nonprofits to sit down with a qualified team to discuss specific needs during the migration process.
Custom configurations and implementation. Once you've mapped out a data migration plan, you can also work with your consultant to customize your Luminate Online platform to best fit your nonprofit's fundraising and donor management goals. Add custom fields, workflows, and more within your database so your data set is always relevant and useful.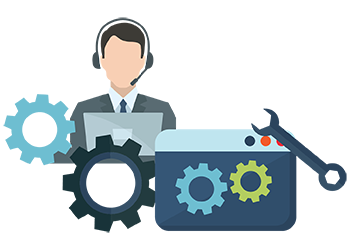 With so much data to keep track of, it can be daunting to figure out the best practices for your constituent data. That's where a nonprofit web consultant comes in.
Perhaps the greatest benefit of working with a consultant is that their services can be completely tailored to meet whatever Luminate Online needs your organization may have within a time frame that works for you.
If you're struggling with data cleanup, they'll help you target inconsistencies and create long-term solutions; if you're in need of customized data fields to more accurately engage your constituency, your consultant can develop a unique configuration. Those are just a few examples—whatever your team needs, the right consultant should be able to address it.
What to know: A nonprofit web consulting firm can offer expert guidance when it comes to data migration (and pretty much any other Luminate Online topic you might need assistance with). Search for a consultant with experience in the areas that are most pertinent to your organization.

5. Appoint a Luminate Online Data Migration Manager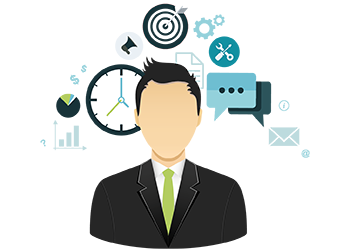 After you've laid out a thoughtful plan for transferring data to Luminate Online, it's time to actually get the ball rolling and begin the data migration process.
Certify that your nonprofit stays the course from planning to executing your data migration strategy by assigning a team leader for the entire process. Your data migration manager will be the point person for all things related to data migration, and he or she will take the lead on the following tasks:
Developing a data migration timeline. Working with your nonprofit web consultant, your data migration manager will set a clear objective for your data migration process and checkpoints along the way to keep your team on track. They'll make sure that all team members are doing their part to stay on track and complete the migration process as efficiently as possible.
Communicating data status with the nonprofit staff. A lot of individuals on your team most likely use your database on a daily basis, so it's important that everyone is up to speed with the data migration process. The data migration team leader will be responsible for answering questions and providing regular updates to the team regarding the status of your in-progress data.
Providing clear data entry standards. To make sure that there's no confusion about how data entry will work in the future, the data migration manager will be in charge of updating and communicating current data entry standards and practices to the team. He or she should work with the consultant to develop the best data entry policies and do routine checks going forward to ensure they're being met.
The data migration manager should of course be highly familiar with your database and willing to work closely with your consultant to find solutions for any existing issues.
Moreover, this person should have some free time on their hands to devote to the data migration process. This role might be temporarily time-consuming, but this team member's devotion will seriously pay off when you have a working set of data that makes everyone's jobs a little easier.
What to know: Your data migration manager will be the team leader throughout the data migration process. This individual will play a large part in working with your nonprofit web consultant to create a Luminate Online data migration plan that leads to a complete set of data that your team can use to inform your fundraising and engagement strategies.
---

Learn how DNL OmniMedia can help your nonprofit implement Luminate Online.
---
The data you house in your Luminate Online platforms will be the crux of all of your strategies, from raising money to effectively promoting your cause and everything in between.
Take some time to ensure an effective data migration by working with an expert team of consultants and following our foolproof tips. Trust us: you'll soon be reaping the rewards of your hard work.
For more insight into using Luminate products, check out these awesome additional resources: