February 3, 2021


On average, we know that over 80% of a nonprofit's total donations come from the top 12 donors to the organization. That means that the vast majority of your nonprofit's fundraising success is dependent on having a successful major gifts program.
However, it's also true that over 60% of the best prospects for individual, major gifts aren't even on a nonprofit's radar. Less than half of major gift officers are highly productive (defined as raising more than $550 thousand per year). That might be why a giving officer's average span to stay at a nonprofit organization is less than three years.

How do we know this? These stats were compiled by the team at Blackbaud, long-time stand-out providers of nonprofit technology. They've been applying science to major gifts fundraising to help nonprofits raise funds more effectively. This has resulted in Blackbaud Fundraiser Performance Management (FPM), a CRM overlay that empowers major gifts officers to successfully manage relationships with prospects and raise gifts.
We'll cover fundraiser performance management, as well as Blackbaud's unique solution for the process, through the following points:
Before we discuss Blackbaud Fundraiser Performance Management, let's discuss the process it assists with: fundraiser performance management. Let's dive in.


Introduction to Fundraiser Performance Management
Fundraiser performance management describes the process of looking inward to discover ways to improve the efforts of nonprofit major gift officers. It involves examining the data and performance metrics of individual major gift officers, as well as the team as a whole, to understand what's working and what leaves room for improvement.
It's not necessarily a punitive process but rather a way to work smarter, not harder, by learning from your own performance. Close examination of major gift metrics allows you to discover:
Any obstacles that are holding individuals or your entire team back.

If one team member is confronting a persistent challenge, there's a chance many of them are. You can create systemic processes to overcome that challenge across your entire team.

The ideal moves management path for a major gift prospect to follow.

For example, let's say you notice that individuals who receive a phone call, in-person meeting, tour of your facilities, and meeting with a board member have been most likely to give in the past. You can then recreate that successful path for future prospects.

A realistic budget needed to achieve your goals.

Have you allocated enough funding to support the stewardship efforts that have had the highest rate of success in the past? Or, do you need to adjust your goals to be more realistic in light of the budget constraints you're facing?

What a prime fundraiser looks like, and how to elevate your team.

Discover the key indicators of those who are disciplined, comfortable asking for funding, and eager to accomplish their goals. Then, work to elevate the rest of your team to the same level.

Where your team is currently focusing their efforts.

Maybe your team is expending a ton of resources on prospects that historically wouldn't be strong prospects for major giving. You can discover that early in the process and redirect your team toward more impactful actions.

How changes to your program overall will impact your efforts.

For example, if you were to hire new staff members, what will they accomplish? How much more will they be able to raise, based on your current team's data?
Real-time analysis of every data point associated with your major gift program can be a hassle. And, as you'll see, some officers have an aversion to entering their fundraising data into a CRM, to begin with. That's where Blackbaud Fundraiser Performance Management comes into play, as a solution that has value for you and your major gift officers alike.



Overview of Blackbaud Fundraiser Performance Management
Blackbaud Fundraiser Performance Management is a cloud-based solution for high-touch fundraising, such as individual major giving, corporate giving, and planned giving. It can sit on top of any CRM solution, Blackbaud or otherwise, and is focused on helping your team identify, set, and monitor goals and benchmark performance against internal and industry peers.
The Blackbaud team noticed a gap in the data management strategies of nonprofit major gift officers, namely:

Only 37% of major gift officers actually used their nonprofit's CRM for prospect cultivation.

79% of major gift data is never entered into the CRM.

71% of officers say that too much time is spent on data entry.

65% of major gift officers want their CRM to be easier to use and created specifically for their role.
We know that closely monitoring the data associated with major gift fundraising can lead to more effective prospecting, cultivation, and ongoing stewardship. But, that's significantly more difficult when gift officers aren't interested in logging and tracking that data.
Blackbaud FPM configures your CRM, narrowing it down to only the tools that major gift officers need— removing the administrative challenge of navigating your organization-wide solution. It's pre-loaded with the data from 170+ organizations and 50 million+ constituents, allowing officers to benchmark their success against peers in the field and benefit from predictive analytics powered by that data.

Stand-Out Features of Blackbaud FPM
Blackbaud FPM has features aimed at making major gifts officers more effective at prospecting, tracking moves, and understanding their progress against the competition.
Explore the features that truly make Blackbaud FPM stand out below.

Focused Prospecting
Focused prospecting allows major gift officers to understand who to target, how to target them, and how well they're doing so.
The solution has built-in custom predictive modeling, including Expected Value Index (EVI) and Probability to Donate Index (PDI) models that are built from scratch for your specific organization. This partners with native donor research tools to help officers discover the highest-value prospects to connect with.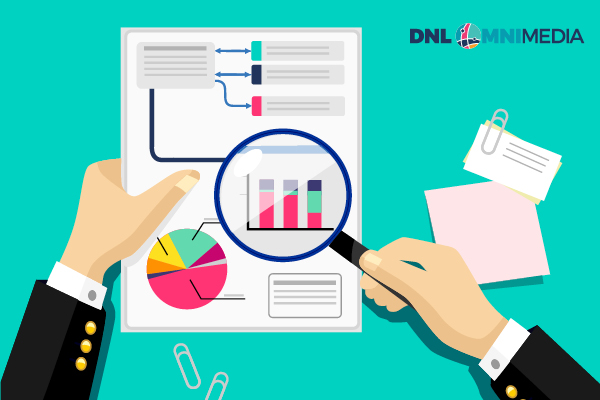 Additionally, the solution has tools to help officers connect with prospects effectively. This includes reminders about top prospects that they haven't visited in a while, the ability to conduct queries against their own prospect list, and map-powered trip planning templates to discover prospects in similar areas and make the most of the excursion.

Moves Management
You're surely familiar with moves management, the process of tracking every interaction with a major gift prospect to control the process and successfully cultivate a major gift. 
Blackbaud FPM helps officers improve their moves management process by illuminating the most successful moves and the next steps that will bring them toward their goals. This includes notifications and reminders for proposals that need to be sent and key touchpoints coming up (ex: to follow up on gifts recently made, reach out for an upcoming birthday, etc.).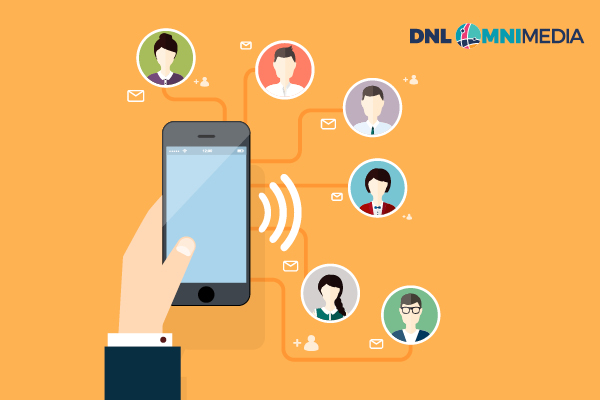 Further, the solution helps officers understand what they should be asking and how. It examines business data, social profiles, past interactions with the nonprofit, overall philanthropic and political gifts, and more to understand the ideal proposal for a prospect.

Peer Benchmarking
Peer benchmarking allows you (and your team members) to understand the progress of individuals and your major gift program as a whole against internal and external peers.
For example, you can see whether your team members' actions measure up against those of officers at other organizations pursuing similar goals (or even other officers within your team). You can also measure your team's actions as a whole against those of other major gift teams to see if you're aligned with the competition. With this, you can benchmark against overall efficiency, contacts acquired, new households visited, proposals granted, and more.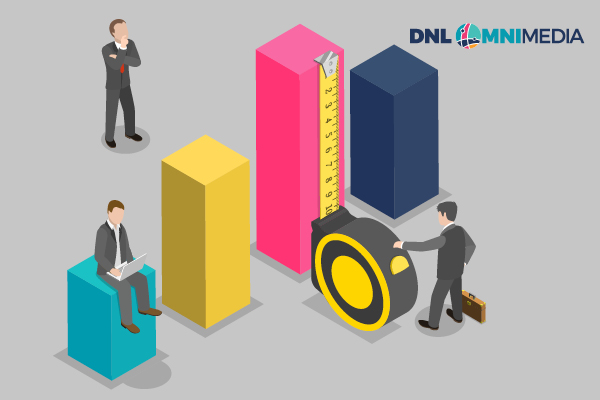 This information is visible at any point through an intuitive dashboard, so you can quickly discover where you're falling behind the crowd and how to catch up. Further, officers can receive regularly emailed status updates regarding how they measure against their personal fundraising goals.



Benefits of Blackbaud's Fundraiser Performance Management
While these stand-out features make a great case for working with Blackbaud FPM, why should your organization consider investing in this specific solution? After all, many modern CRM solutions have some form of major gift management.
Blackbaud's Fundraiser Performance Management has a few benefits that make it stand out from the crowd:
It's a cloud-based solution.

Because of this, Blackbaud FPM is fully accessible for fundraisers on the go and includes an intuitive mobile dashboard.

It removes the mystery of managing a major gift portfolio.

It helps you understand what works and what doesn't when it comes to managing a major gifts portfolio.

It's easy for major gift officers to navigate regularly.

Blackbaud FPM has intuitive navigation, so even the most tech-averse major gift officers will be able to easily use and benefit from its features.

It's fueled by data.

Blackbaud has gathered data from hundreds of organizations completing major gifts fundraising and used that data to inform the predictive analytics and donor research integrated in the program. This means all suggestions are fueled by past success.

It offers year-round assistance from Blackbaud.

Your Blackbaud FPM instance is tailored to meet the needs of your specific major gifts program. You also gain access to an advisor and regular meetings to review your program.
With these benefits, it's easy to understand the significant return-on-investment (ROI) that nonprofits experience with this solution. Within the first three years of using the solution, nonprofit major gift teams experience a 46% increase in visits reported, an 86% increase in contact reports filed, a 20% increase in the number of major donors, and a 26% increase in the number of first time major donors.
It's clear to see that when you provide a simple, straightforward solution for major gift officers to track their efforts, they will use it. When they begin tracking their efforts, they'll experience more success with major gifts fundraising.



Tips for Implementing Blackbaud Fundraising Software
If you're considering investing in Blackbaud Fundraiser Performance Management, there are a few tips to keep in mind to make sure your major gifts team is set up for success. It's not as simple as purchasing the initial software license and calling it a day!
Here are some tips to help your team be successful when implementing Blackbaud FPM:

Evaluate your team to ensure it's the right fit.

Blackbaud FPM was created for organizations raising millions in major gifts a year and that have at least 5 major gifts officers. If that's not you, this software solution may not be the right fit.

Work with a tech consultant to set up the solution.

This could mean working directly with Blackbaud's team or working with

a nonprofit consulting firm

that specializes in Blackbaud solutions (such as DNL OmniMedia!). This team can ensure your system is configured correctly and fits into your overall tech stack and processes seamlessly.

Train your team to navigate the solution.

One of the biggest challenges to fundraising performance management is officers that don't log data about their interactions with prospects. Conduct team-wide training to ensure every officer is confident when navigating the solution and document this training to recreate it as new officers join the team.

Create a strategy and expectations around using the software.

If you're investing in FPM software, it should be a baseline expectation that officers utilize it. But what information should they log? When should the information be logged by? Outline the basic parameters that officers should follow to ensure the adoption of the solution.
Team DNL is no stranger to implementing robust Blackbaud software solutions. To find more tips for successfully implementing nonprofit tech, review our software guides that cover Blackbaud CRM, fundraising, and marketing solutions. 
---
While major gift fundraising makes up the bulk of a nonprofit's total donations, obstacles arise for major gift officers that struggle with tracking data and evaluating the success of their efforts.
With Blackbaud Fundraiser Performance Management, your team can understand how they stack up against their internal peers and external competition. In addition to benchmarking, officers gain tools for success— including intuitive predictive models and push notifications. For large organizations looking for more insight into their major gift program and how to take actionable steps toward success, Blackbaud FPM is the ideal solution.
To learn more about using tech to successfully manage a major gift program, review the following DNL OmniMedia resources: