January 10, 2023


The Salesforce CRM is a flexible platform that provides nonprofits with a wide range of features and nearly endless opportunities for growth and customization. To set up and maximize the benefits of the Salesforce CRM, nonprofits should consider hiring a Salesforce nonprofit consulting firm. 
The right consulting team can help you outline a technology plan and put it into action while providing your team with continuous support. When assessing Salesforce consultants for the first time, it can be difficult to know what to look for. To help your organization begin the hiring process, here are seven steps for finding a Salesforce nonprofit consultant: 
When you find a technology consultant who understands both your vision and how your Salesforce CRM can bring it to life, you'll be one step closer to achieving your goals.

1. Know how your Salesforce consultant will impact your projects.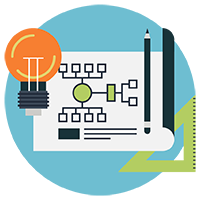 Before researching Salesforce nonprofit consultants, you'll need to know what you need from your consultant. Salesforce nonprofit consultants have a wide variety of specialties and unique skill sets related to the Salesforce platform. For example, a highly technical Salesforce consultant would be able to assist with advanced website design and CRM integrations, whereas a consultant dedicated to long-term success might instead focus on continual support and training. 
To identify what your organization needs from your Salesforce consultant, meet with your staff to answer these questions:
How well is your current technology strategy working?

If you're not currently using Salesforce, which software solutions are positively impacting your fundraising or donor engagement efforts? Which platforms could be replaced by Salesforce apps and integrations? How many users rely on your technology, and what feedback do they have about the current setup?

What are your goals for Salesforce?

Are you implementing this system for the first time or do you need to reassess and reconfigure your CRM? What aspects of your organization do you hope to manage in your Salesforce CRM, such as fundraising, daily operations, marketing, or events?

Are you prepared to work with a consultant?

Do you have time to devote to implementing a new platform? Do you have buy-in from your board to implement Salesforce?
While consultants can provide direction if your nonprofit is struggling with its digital strategy, defining specific, concrete tasks you need help with will make it easier to find and work with a consultant.

2. Outline a realistic budget before choosing a Salesforce consultant.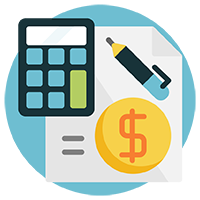 Implementing your Salesforce CRM has several associated costs in addition to the subscription fee to the software itself. This includes costs for implementation, development, any applications you wish to purchase, and your consultant's fee. 
To make sure you can afford to take on a Salesforce consultant, put together a sensible budget that encompasses all of the potential costs you'll accrue.
For instance, you'll need to consider:
Consulting expenses.

A Salesforce nonprofit consulting firm's costs will vary based on the type and scale of your project. Research consultants to get a sense of top consultants' current pricing models and fee ranges. You might find their fees listed online, but more likely, you will need to talk with your candidates one-on-one with your specific goals in mind to receive an accurate price estimate. 

Salesforce implementation fees.

The price of your Salesforce CRM will differ depending on the number of users you have, the Salesforce edition you're using, and any additional features you purchase.

Integration costs.

On top of the base Salesforce CRM, you may need to integrate third-party applications purchased on the AppExchange. These all come at a cost, so be aware of your budget as you decide which features are the most important for your CRM.
Knowing how much you're able to spend on your Salesforce project overall will help you narrow down the list of firms you're able to work with. Additionally, consider which consultants offer multiple services in exchange for their fees. For example, some consultants might have long-term support packages that can be worth the investment for organizations with extensive customization and technical needs.

3. Find a Salesforce consultant with relevant experience.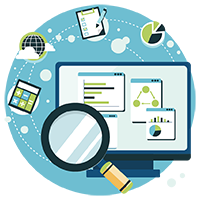 During the hiring process, keep your prospective consultants' experience in mind. Most firms will have a portfolio or list of case studies on their websites that will allow you to assess the types of services they provide and what outcomes of past projects have been. 
As you review their work, keep these questions in mind:
What technology are they well-versed in?

All consultants you consider should have a strong familiarity with various Salesforce products for nonprofits, but you should also consider what other software vendors they're familiar with. If you're

migrating data

or integrating multiple platforms, you'll need a vendor who can work with each system you use.

What kinds of projects do they highlight?

You may encounter firms with broad technology consulting services that cater to a wide variety of needs. You can learn about their specialties by reading online case studies or asking the firm to share a portfolio. The projects a consultant readily promotes are likely to be most in line with their expertise and passion.

What organizations have they worked with?

Your Salesforce nonprofit consultant will probably be open to working with organizations of all shapes and sizes, but if they're used to working with enterprise-level organizations, they may not be the best fit for a moderate or small-sized organization. Compare yourself to their past clients to get an idea of the scale of projects they primarily work on. 
Strong technical expertise alone is often not enough when selecting a Salesforce nonprofit consultant. Rather, your consultant needs to know how to use Salesforce to help your nonprofit achieve its specific goals. Their proven experience provides concrete details about what a Salesforce nonprofit consulting firm can do, helping you further narrow down your search.

4. Ask prospective Salesforce consultants about their process.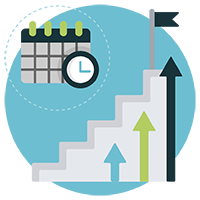 When assessing Salesforce consulting partners, they will likely have different ideas about what your implementation or customization should look like, and it's up to your nonprofit to determine which path is the right one for you.
Once you've developed a shortlist of potential Salesforce consultants, all with relevant experience and a reasonable price point, you should ask your prospects about their specific process. By doing so, you'll be able to find out more about their:
Evaluation and discovery process.

What steps does this consultant take to understand your nonprofit's current processes and Salesforce requirements? How do they determine if your project is a good fit for their consulting firm? What's their strategic planning process like?

Projected timeline

. How quickly can they get started with your project, and what time frame should you expect? What benchmarks do they set along the way to keep your project on track? How do they handle delays?

Training methods.

Does the consultant stay on post-launch to train your staff? If they're a remote consultant, do they offer online training? Do they train all of your team at once, work with individuals or departments, or provide the skills for a key leader to train the rest of the staff?
Ensuring your nonprofit's process aligns with your consultant's is an essential first step in securing a long-term partnership. A strong working relationship with your Salesforce consultant will be a valuable resource down the line, especially if your organization intends to expand or further customize your platform later on. 

6. Check references for your top Salesforce consultant candidates.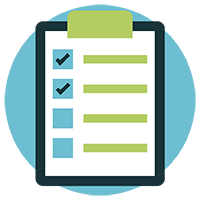 You need to be sure that your Salesforce nonprofit consultant can deliver on what they promise. Verify consultants by reaching out to nonprofits they have completed projects for in the past. Your prospective consultants should be happy to provide you with a list of organizations they've worked with previously.
When reaching out to nonprofits, use this as an opportunity to find out:
How hands-on was the consultant?

Whether you're looking for a partner who will be in-house every day throughout the duration of your project or plan to handle most of the implementation internally, you will need to know what the consultant's methodology has been like in the past to ensure it aligns with your vision of the relationship.

Did the project follow the set timeline?

Check with your prospective consultants references to see if their projects were completed in a timely manner. If not, what caused the delay? How did the consultant manage roadblocks?

Are the nonprofits satisfied with the end result?

Check with nonprofits about the consultant's solutions and if they have continued to meet their needs over time. Did their Salesforce CRM implementation meet their initial goals? Do they feel empowered to use the system on their own?
If possible, it's best to ask for references whose projects were similar to the one you're conducting. Be sure the services they're offering you have been successfully delivered for other organizations and that past clients had their expectations for the partnership met.

6. Determine how long your Salesforce consultant will stay on.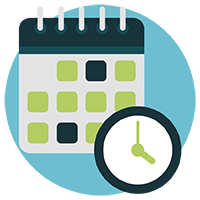 After you've decided on your top one or two choices for your Salesforce consultant, it's time to start mapping out the project together. Set parameters for the duration of your partnership, including the initial project and any additional services they'll provide later on.
Ask your final candidates what kind of ongoing relationship they might offer your nonprofit after your initial project is completed. Clarify what they offer in terms of:
Additional projects.

What you need from your Salesforce CRM is likely to change over time as you adjust the rest of your digital strategy. Set up a long-term plan for further integrations or expansions to your technology system or ask your consultant what role they could play in future strategy shifts and software reconfigurations.

Ongoing support.

If you're seeking a completely custom Salesforce solution, your vendor might not be equipped to answer all of your immediate questions. Make sure you understand how much support your consultant can offer over time.

Communication.

Discuss communication preferences with your consulting team to find out how you can reach them after you transition out of the initial project. Knowing whether they prefer phone calls or emails can help you set expectations for the ongoing partnership.
Unlike some other types of campaign-based consultants, nonprofit technology consultants tend to play a role in your success for much longer than just one project. Since you will be using your software for years to come, you need to know what to expect from your Salesforce nonprofit consultant to make sure you can maximize your technology for as long as possible.

7. Make sure your Salesforce consultant can empower your team long-term.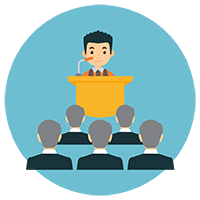 Of course, even with a plan in place for your consultant's ongoing involvement, eventually your nonprofit will need to know how to operate your Salesforce CRM without a consultant's direction.
With that in mind, search for a consultant that prioritizes all of the following aspects of a smart Salesforce implementation:
Strategic processes.

From the get-go, your consultant should look at your current practices and help you improve your operations on a day-to-day level. Your consulting team should understand Salesforce best practices and strive to educate you on the tactics that can help you grow.

Thorough documentation.

Make sure your consultant has worked with your team to create understandable documentation that you can reference later on. That way, you won't need to reach out to your consultant every time you have a minor issue.

Staff engagement.

Your team should be excited about your technology, and your consultant can help set that tone starting with implementation. Your Salesforce nonprofit consulting firm should be available to walk your team members through any questions or concerns they have about Salesforce.
After your consulting project ends, your staff should feel confident in using your Salesforce CRM to reach new heights in your fundraising, donor relationship management, and outreach strategies. When you find a consultant who's passionate about empowering your team to achieve those goals, you'll have no issues taking the skills you've learned and putting them into motion.
---
Finding the right Salesforce nonprofit consulting firm is a process, and your nonprofit should be prepared to commit time and research to it. In exchange, your organization will form a partnership with a consultant dedicated to your cause who will help solve immediate concerns and provide continued support for years to come. 
Learn more about Salesforce and nonprofit consultants with these resources:
Nonprofit Consulting Firms: 27 Leaders in Their Spaces

. To start your research, explore our recommendations for the top nonprofit consulting firms. Identify which ones specialize in Salesforce to begin making an initial list of potential consultants. 

Salesforce Nonprofit Success Pack: the Complete Guide

. Nonprofits getting started with Salesforce should ensure they have a strong understanding of what applications they intend to use. For many nonprofits, this will be Salesforce NPSP. Read through our guide on NPSP to learn more about this flexible platform. 

Nonprofit Website Design Projects: The Comprehensive Guide

. Website design consulting requires a different skill set than Salesforce consulting, but there are firms that can assist with both. Discover what to look for and how to work with a nonprofit website consult in this guide.