December 11, 2017


Thinking about using Salesforce to manage your fundraising, constituent relationships, and outreach efforts? You might think Salesforce will solve all of your problems, but unless you know how to maximize your software strategy, you might be left with a platform that doesn't fit your needs—or worse, a platform you don't know how to use at all!
Luckily, a Salesforce nonprofit consultant can help your organization implement a Salesforce solution that not only adapts to meet your needs and goals, but can grow with you as your strategies evolve. The right consulting team can help you outline a technology plan and put it into action while supporting your team every step of the way.
There are plenty of top Salesforce nonprofit consulting firms out there, so finding the right one can take time and dedication. To help you jumpstart the hiring process, we've got 9 smart tips to help you find the right technology consultant:
When you find a technology consultant who understands both your vision and how Salesforce can bring it to life, you'll be one step closer to achieving your goals. Let's explore how each of our strategies can help ensure you partner with the best consultant for your organization.

1. Know how your Salesforce consultant will impact your projects.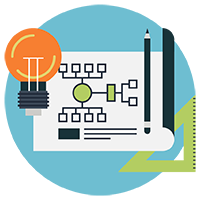 Before you can start your search for the perfect Salesforce nonprofit consultant, you'll need to know just what exactly you want your Salesforce consultant to do for you. While this might seem obvious, you'd be surprised just how many different elements a technology consultant can help you with.
Failing to create a clear vision of your goals and needs will only make it easier for your staff to become distracted by the possibilities, lose focus, and spend more time and money than you need.
Don't let that happen! Before embarking on the Salesforce consultant hiring process, get together with your staff to answer these questions:
How well is your current technology strategy working? If you're not using Salesforce yet, which software solutions are positively impacting your fundraising or donor engagement efforts? Which platforms could you probably phase out and not miss? How many users rely on your technology, and what feedback do they have about the current setup?
What are your goals for Salesforce? Are you implementing this system for the first time or do you need to reassess and reconfigure your CRM? What aspects of your organization do you hope to manage in Salesforce—fundraising, daily operations, marketing, events?
Are you prepared to work with a consultant? Do you have time to devote to implementing new technology? Is your board on-board with the cost of implementing Salesforce, as well as the changes it will mean to your overall operations?
Because there are so many ways that both Salesforce and Salesforce nonprofit consulting can impact your efforts, you'll need to be as specific as possible about your plan. That way, you can tailor your search to just those firms who have already delivered similar outcomes to other nonprofits in the past.
In your brainstorming, you may discover that Salesforce is not actually the best technology solution for your goals. If that's the case, go back to the drawing board and check out our top technology solutions for nonprofits to find a better software choice!
Salesforce Nonprofit Consulting Takeaway:
Clearly identifying your organization's exact needs and goals is the first step in finding the right Salesforce nonprofit consulting partner. The Salesforce platform can be complicated for newcomers; if something isn't working well, don't hesitate to seek help!

2. Outline a realistic budget before choosing a Salesforce consultant.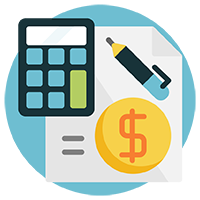 A Salesforce nonprofit consultant can put your organization on the path to success, but their services don't come for free.
To make sure you can reasonably afford to take on a Salesforce consultant (much less a Salesforce implementation!), you'll need to put together a sensible budget that encompasses all of the potential costs you'll accrue.
For instance, you'll need to consider:
Consulting expenses. A Salesforce nonprofit consulting firm's costs will vary based on the type and scale of your project, but you should know a ballpark amount that your top consultants will charge. You might find their fees listed online, but more than likely, you'll need to talk with your candidates one-on-one with your specific goals in mind.
Salesforce implementation fees. If you're launching Salesforce for the first time, you'll also need to consider the costs of the core CRM product. This price will differ depending on the number of users you have, the Salesforce edition you're using, and any additional features you purchase.
Integration costs. On top of the base Salesforce product, you may need to integrate third-party applications purchased on the AppExchange. These all come at a cost, so be aware of these costs as you decide which features are most important in your CRM.
Knowing how much you're able to spend on your Salesforce project overall will help you narrow down the list of firms you're able to work with. Don't worry—having a shorter list of contenders is actually a good thing, as it makes your search more focused and efficient from the start.
Salesforce Nonprofit Consulting Takeaway:
Taking on a Salesforce nonprofit consultant to help your team shouldn't be a rash or impulsive decision! You're essentially investing in a partner, so cacrefully consider your budget and exact needs.

3. Find a Salesforce consultant with relevant experience.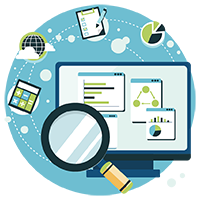 You've mapped out a strategy and put together a budget. Now, it's finally time to launch your search for the right Salesforce nonprofit consulting firm!
As you enter into the hiring process, it's vital that you keep your prospective consultants' experience in mind. Most firms will have some form of portfolio or list of case studies on their websites so that you can easily assess the type of work they're most comfortable with and get an idea of the outcomes for their past projects. As you review their work, keep these questions in the back of your mind:
What technology are they well-versed in? Of course, any consultant you consider should know Salesforce backward and forward, but you should also consider what other software vendors they're familiar with. If you're migrating data or integrating multiple platforms, you'll need a vendor who can work with all of those systems.
What kinds of projects do they highlight? You may encounter firms who offer broad technology consulting services that can cater to a wide variety of needs. Dig deeper by checking out the projects they're most proud of, either by reading online case studies or asking the firm to share a portfolio. The projects a consultant readily promotes are likely to be most in line with their expertise and passion.
What organizations have they worked with? Your Salesforce nonprofit consultant will probably be open to working with organizations of all shapes and sizes, but if they're used to working with enterprise-level organizations, a very small-scale project probably won't be their cup of tea (and vice versa). Compare yourself to their past clients to get an idea of the scale they're used to and get a glimpse into the missions they might be most excited about serving.
Think of it like hiring a new member of your team. Would you hire an individual with experience solely in nonprofit marketing to tackle all of your volunteer coordinating? Probably not—you'd look for a candidate with proven skills in managing and engaging nonprofit volunteers, and you'd ask plenty of questions to make sure the volunteer programs they've previously run function similarly to your own.
The same strategy goes for your consultant search. Simply knowing Salesforce is not enough; they need to know how to use Salesforce in the right way according to your specific project goals. Their proven experience will show you what a Salesforce nonprofit consulting firm can do (and what they like to do) better than any services page on their website ever can.
Salesforce Nonprofit Consulting Takeaway:
As you develop a shortlist of prospective consultants, study up on their backgrounds. A technology consultant's experience says a lot about their their skills, passions, and comfort levels.

4. Work with a consultant who will get to know your nonprofit.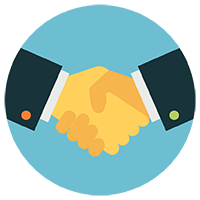 Even if your prospective consultant has performed a thousand Salesforce implementations, this is the first time they're working with your organization, and the beginning stages of your engagement should reflect that.
As you hunt for the right Salesforce nonprofit consulting firm, prioritize teams who take a client-focused approach and are excited to learn everything they can about your nonprofit. A prescriptive, generic plan that doesn't account for individual nuances will leave you with an ill-fitting technology strategy, so make sure they take the time to ask:
What efforts are most important to your mission? Which of your programs really push your cause forward? Do you thrive because of your sprawling volunteer program? Do you need a way to raise awareness and boost advocacy initiatives?
What fundraising strategies bring in the most revenue? Knowing what tactics are already working can help inspire a larger strategy. Does your annual fundraising event have a special place in your community? Do text-to-give campaigns resonate with your contributors? Are you maximizing your peer-to-peer fundraising reach?
What does success look like for your team? You've already established your goals for Salesforce, so make sure you (and your consultant) know how you'll measure your progress. For some nonprofits, having an organized view of data is all they ask for. Others have more specific outcomes in mind, like a certain increase in fundraising revenue or more segmented outreach strategies.
It's important that you and your Salesforce nonprofit consultant are on the same page from the very beginning in terms of what your goals are and how the platform fits in. But remember: if your team isn't fully clear on your vision, you'll have a hard time communicating it to a third party.
If you can't answer the most important questions on your own, head back to Step 1 to start brainstorming some more!
Salesforce Nonprofit Consulting Takeaway:
As you initiate conversations with prospective Salesforce nonprofit consultants, make sure they understand your mission, culture, and goals for your CRM platform. Note if a consultant seems generally uninterested in the specifics of your work.

5. Ask prospective Salesforce consultants about their process.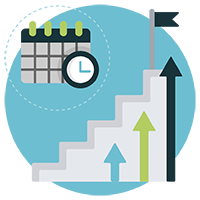 There are a million ways to go about solving any problem. You might meet a handful of Salesforce consulting partners who all have different ideas about what your implementation or customization might look like, and it's up to your nonprofit to determine which path is the right one for you.
Once you've developed a shortlist of potential Salesforce consultants, all with relevant experience and a reasonable price point, you should ask your prospects about their specific process. That way, you'll be able to find out more information about their:
Evaluation and discovery process. What steps does this consultant take to understand your nonprofit's current processes and Salesforce requirements? How do they determine if your project is a good fit for their consulting firm? What's their strategic planning process like?
Projected timeline. How quickly can they get started with your project, and what time frame should you expect? What benchmarks do they set along the way to keep your project on track? How do they handle delays?
Training methods. Does the consultant stay on post-launch to train your staff? If they're a remote consultant, do they offer online training classes? Do they train all of your team at once, work with individuals or departments, or provide the skills for a key leader to train the rest of the staff?
No matter how excited you are about the services your consultant can offer, remember that how they get the job done is just as important. If their methodology doesn't line up with your expectations, you might end up clashing more than making progress. You'll both need to be flexible, but be realistic too—there's no reason to force their process if it doesn't align with your own!
Salesforce Nonprofit Consulting Takeaway:
The way that a nonprofit technology consultant approaches a challenge or problem can speak volumes. Start conversations with your prospective consultants about their processes.

6. Check references for your top Salesforce consultant candidates.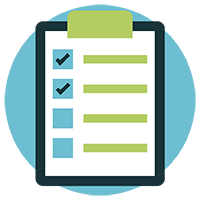 You need to be sure that your Salesforce nonprofit consultant can deliver on what they promise, and one of the best ways to verify that is to hear from nonprofits who have completed projects with the consulting teams. Your prospective consultants should be happy to provide you with a list of organizations they've worked with in the past.
Unlike a case study, an actual conversation with a former client can give you a more tangible idea of what the working relationship would be like. Take advantage of these discussions! Ask more than just the basics (e.g., what was the project and did the consultant contribute in the way they said they did?) and use this an opportunity to find out:
How hands-on was the consultant? Whether you're looking for a partner who will be in-house every day throughout the duration of your Salesforce project or want to handle most of the implementation internally, you'll want to find out what the consultant's working style has been like in the past to guarantee it meshes well with your vision of the relationship.
Did the project follow the set timeline? By now, your prospective consultant(s) should have given you an expectation for the time frame of your project. Check with their references to see if their projects were completed in a timely manner. If not, what held them up? How did the consultant manage roadblocks?
Are the nonprofits satisfied with the end result? Especially if some time has passed since the project's conclusion, it's vital that you check in with how the consultant's solution held up. Does Salesforce meet their initial goals? Do they feel empowered to use the system on their own?
If possible, it's best to ask for references whose projects were similar to the one you're conducting. After all, if you're implementing a custom Salesforce configuration, it's really not that helpful to know if your consultant designed a few killer websites in the past. You need to be sure the services they're offering you have been successfully delivered for other organizations, and that their clients got what they wanted from the relationship.
Salesforce Nonprofit Consulting Takeaway:
Checking in with the references of the Salesforce nonprofit consulting firms you're considering is a smart move. Their long-term satisfaction with the consultant's work is a great sign.

7. Meet your top Salesforce consultant candidates in person.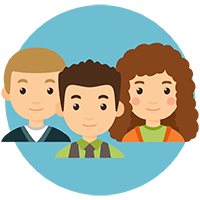 Checking references might narrow down the field a little, especially if your list of prospective firms is still on the longer side, but there's an even better way to find out if a consultant is right for you—go meet them for yourself!
If you're working with a remote consultant, a phone or video chat meeting can suffice, but if you're in the area, you should set up a time to meet with your candidates in person. Just like a job interview, this one-on-one meeting can help you get a clear picture of who the consultant is and what it would be like to work with them.
During this meeting, you'll be able to:
Ask (and answer) specific questions. Clarify any gray areas in your proposal and follow up with the consultant about any concerns you have about the project. After this meeting, you should both be 100% clear on what the project entails and what you're looking for from a consultant, so come prepared with questions and points of discussion.
Determine if there's a personality and/or mission match. You'll be working closely with the consulting team, and it's important to know if you'll get along during that time. Make sure that your candidates understand your nonprofit's mission as well as your team culture.
Begin envisioning the partnership. Use your meeting to finalize any details of what the consulting partnership would entail. Remember: this is your final chance to make sure you understand your consultant's process so that you can go into the partnership confident that it will be successful for both parties!
After you've met with your top candidates, you should have a clear idea of which Salesforce nonprofit partners would be the best fit for your organization. You should be ready to start getting specific about your plans for the project—but the hiring process isn't over yet! Keep reading to find out the final steps for your search.
Salesforce Nonprofit Consulting Takeaway:
An in-person meeting is the single best way to learn more about your prospective consultants and how they'll fit into your organization's culture. Come prepared with plenty of specific questions.

8. Determine how long your Salesforce consultant will stay on.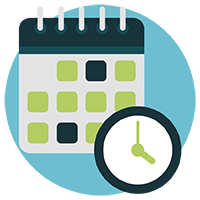 After you've decided on the top one or two choices for your Salesforce consultant, it's time to start mapping out the project together. One key (that could still be a dealbreaker in the hiring process) is to set parameters for the duration of your partnership, including the initial project and any additional services they'll provide later on.
We've already encouraged you to ask your candidates for a projected timeline (and to verify their efficiency with past clients), but moreover, you should ask your final candidates what kind of ongoing relationship they might offer your nonprofit. You'll need to clarify what they offer in terms of:
Additional projects. Salesforce can stay your CRM of choice for a long time (if not forever), but that doesn't mean you'll stick to the same strategy and processes in perpetuity. You might want to set up a long-term plan for further integrations or expansions to your technology system or ask your consultant what role they could play in future strategy shifts or software reconfigurations.
Ongoing support. If you're creating a totally custom Salesforce solution, your vendor might not be equipped to answer all of the questions you may have. Make sure you understand how much support your consultant can offer over time.
Communication. Discuss communication preferences with your consulting team to find out how you can reach them after you transition out of the initial project. Knowing whether they prefer phone calls or emails (and how long it will take for them to get back to you) can help you set expectations for the ongoing partnership.
Unlike some other types of campaign-based consultants, nonprofit technology consultants tend to play a role in your success for much longer than just one project. Since you'll be using your software for years to come, you need to know what to expect from your Salesforce nonprofit consultant to make sure you're still maximizing your technology for as long as possible.
Salesforce Nonprofit Consulting Takeaway:
As you narrow down your choices, make sure that your prospective Salesforce nonprofit consultants won't give you a one-and-done or one-size-fits-all solution. They should help you develop a truly long-term plan.

9. Make sure your Salesforce consultant can empower your team long-term.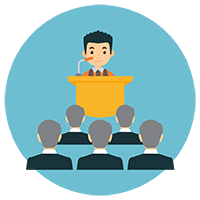 Of course, even with a plan in place for your consultant's ongoing involvement, eventually your nonprofit will need to know how to run your own organization without a consultant's direction.
As you finalize your hiring decisions, it's important to keep in mind that your nonprofit shouldn't be searching for a quick-fix solution to your technology (or general strategy) problems. A consultant isn't a genie; they won't grant your Salesforce wishes and then disappear forever! Instead, think of them as an expert resource for you to draw from as you set yourself up for technology success.
With that in mind, search for a consultant that prioritizes all of the following aspects of a smart Salesforce implementation:
Strategic processes. From the get-go, your consultant should look at your current practices and help you improve your operations on a day-to-day level. Many nonprofits are limiting their potential because they don't realize there's a better way to go about a task. Your consulting team should understand Salesforce best practices and strive to educate you on the tactics that can help you grow.
Thorough documentation. Don't let your consultant slip away while holding the keys to Salesforce success! Make sure they've worked with your team to create understandable documentation that you can reference as you use your technology. That way, you don't have to run back to your consultant every time you have a minor issue.
Staff engagement. Your team should be excited about your technology, and your consultant can help set that tone starting with implementation. Your Salesforce nonprofit consulting firm should be involved with all of your team members and be available to walk them through any questions or concerns they have about Salesforce.
After your consulting project ends, your staff should feel confident in using your Salesforce system to reach new heights in your fundraising, donor relationship management, and outreach strategies. When you find a consultant who's passionate about empowering your team to achieve those goals, you'll have no issues taking the skills you've learned and put them into motion.
Salesforce Nonprofit Consulting Takeaway:
The consultant you ultimately choose should be excited to help your team thrive in the long-term! Specific plans for documentation and staff engagement are essential.
---
With these tips in mind, your team should be ready to find the consulting team of your dreams and start using Salesforce to move your mission forward.
For more on nonprofit technology, check out these resources:
Nonprofit Technology Consulting: 6 Steps to Success. Now that you know what you're looking for in a consultant learn what the nonprofit technology consulting process actually looks like. This post will walk you through the Team DNL process from start to finish!
Raiser's Edge vs. Salesforce: Our Review. Not sure yet if Salesforce is the right choice for your organization? Read our thorough comparison of Salesforce for Nonprofits and Raiser's Edge from Blackbaud to find out the key differences in how these software solutions can affect your efforts.
Top Salesforce Consulting Partners. The Salesforce pros at Fonteva have put together their list of the best Salesforce consulting partners out there. Take a look to see which of these firms can help you succeed!