Salesforce Nonprofit Success Pack: FAQs
What Is the Salesforce Nonprofit Success Pack?

The Salesforce Nonprofit Success Pack (NPSP) is a series of packages that can be installed on top of the main Salesforce Platform Enterprise or Ultimate Editions. The goal of these packages is to configure the Salesforce constituent relationship management (CRM) system to be more useful for nonprofits.
Founded in the late 1990s, Salesforce has long been known for its revolutionary approach to data management. However, its CRM platform was originally designed with for-profit businesses in mind and therefore failed to display data in a manner conducive to nonprofit use.
NPSP configures the Salesforce CRM to show data in a way that's intuitive and user-friendly for nonprofit organizations. This includes the ability to understand relationships between donors, households, and the companies they work for, manage campaigns and programs, and oversee other nonprofit-specific efforts such as grant allocations.
Is Salesforce Free For Nonprofits?
Salesforce's NPSP is initially free for nonprofits to use, with the first 10 licenses provided without cost. These licenses allow for 10 users to access the CRM and include a standard storage allotment.
For smaller nonprofits with limited storage needs and fewer than 10 users, the platform can actually be completely free to use. This makes Salesforce an accessible platform for small and mid-sized organizations looking to invest in their first robust data management solution.
However, it's not uncommon for large and enterprise-sized organizations to purchase additional licenses and data storage beyond that which is included in the initial contract. You'll also want to factor in any additional apps or overlays needed to customize your NPSP instance to your nonprofit's unique needs.
Lastly, because Salesforce's NPSP is a robust CRM solution, you'll want to partner with a nonprofit technology consultant with expertise in the platform. This partner will help you migrate to the solution, configure it to your exact needs, and train your team to navigate it successfully. This partnership should be factored into your budget as well.
What Does Salesforce NPSP Integrate With?
One of the biggest benefits of investing in Salesforce's NPSP is the expansive landscape of apps and overlays available through the Salesforce AppExchange. Essentially, NPSP gives you the data infrastructure backing for all of your efforts, and apps and overlays give you the ability to carry out your fundraising, stewardship, and advocacy activities.
Within the AppExchange, you'll find a plethora of tools that integrate directly with NPSP. These tools can be generally categorized into the following groups:
Individual tools and integrations. These apps or plugins are designed to target a specific function, such as the ability to collect donations online, conduct wealth screening, discover matching gift opportunities, and more. This category also includes integrations between Salesforce and other tools that aren't natively connected to the platform, such as connecting your NPSP instance and your prospect research databases.
Complete overlays. Essentially, these managed apps are designed to provide a complete set of functionality at once. For example, NPSP is an overlay of the standard Salesforce Sales Cloud that provides general functionality for nonprofits. Another example is foundationConnect for grant management which provides an overlay for the Sales and Experience Clouds.
The AppExchange offers tools that correspond to any functionality or gap in your tech stack imaginable. Plus, these solutions will all be created to work directly with your NPSP instance with little hassle.
What Is NPSP's Data Model?
Beyond extensive native apps and integrations within the AppExchange, Salesforce's NPSP is known for its exemplary data management capabilities.
To understand this, you first need to understand how Salesforce's core CRM organizes data. Every organization's Salesforce instance grows from the following elements: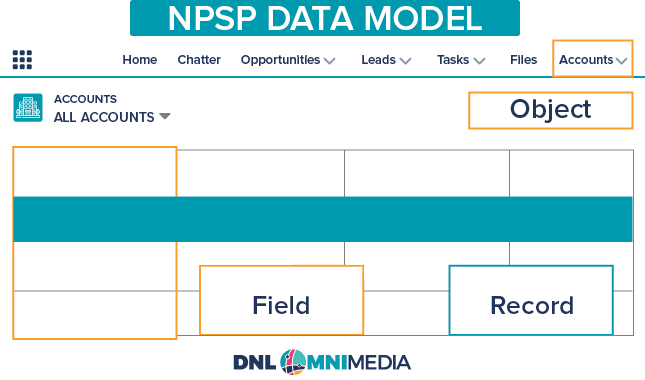 Objects: An object is essentially a spreadsheet in which you track information pertaining to different aspects of your operations. So, if you imagine your CRM as a spreadsheet file, each object would correspond to a different "Sheet" or "Tab" within the file. There are four main types of objects— accounts, contacts, opportunities, and campaigns— though you can create custom objects as needed and NPSP includes additional objects as part of its package (more on that below).
Fields: Fields are the subsections within an object that describe how the information/data within the object is organized. Think of fields as the headings of columns within a spreadsheet. So, if you had an object dedicated to corporate sponsors, you could have fields pertaining to the names, contact information, and addresses of those businesses.
Records: Records are the individual entries within the Object table. Think of these as the "rows" of your spreadsheet. Building off of the corporate sponsor example, a record would be the entry of one specific business (or row) within your Corporate Sponsors Object spreadsheet.
NPSP builds upon this standard data model by allowing nonprofits to track some of the following key needs:
Multiple Addresses for accounts & contacts
Affiliations to record the relationships between contacts and organizations (such as employees at a corporate sponsor)
Deliverables to track requirements and deadlines for opportunities (such as grant requirements)
Engagement Plan which automates moves management based on templates so that tasks and key milestones are assigned to staff members based on key criteria to maintain and engage in effective supporter stewardship
General Accounting Units to track general ledger funds and gift designations/allocations
Levels to categorize contact records based on specific giving criteria, allowing organizations to segment, target, and develop distinct stewardship plans/strategies based on donors' giving levels
Payments that track payment details for gifts made toward an opportunity (such as payments made as part of a pledge)
Recurring Donations to track gifts made on a repeating basis
Relationships to understand the connections between contact records (spouses, parents, friends, colleagues, etc.)
Soft Credits and Solicitor Credits corresponding to instances where contacts should receive credit for gifts in which they're not the direct donor (such as when they've influenced another to give)
Batch Gift Entry which allows staff members to enter gifts in a bulk process that allows preset values for quick entry of cash, check, and other offline gifts and provides validation and an audit trail
Beyond this, NPSP has many more functionalities (like a volunteer management module). Best of all, nonprofits can create custom objects, fields, and record types to align with their unique fundraising, stewardship, and advocacy efforts.
Are you considering investing in

Salesforce's NPSP?
Contact Team DNL today to outline a strategy for your new CRM.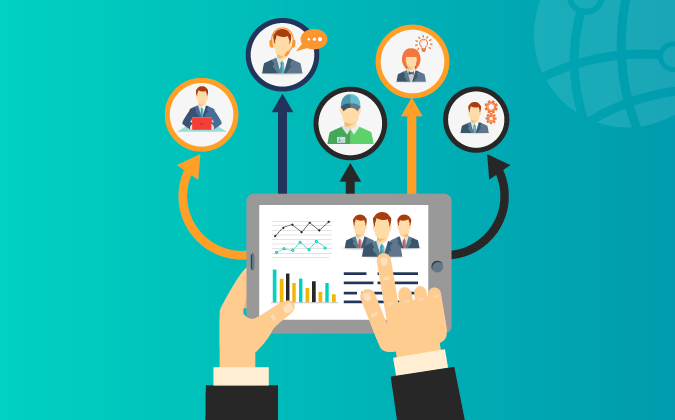 Donor Management
NPSP builds upon the Salesforce data model, giving you the ability to create in-depth supporter profiles and full 360 views of your supporters. Within these profiles, you can track basic contact information, demographics, donor interests, relationships, households, business affiliations, and more. This is made more efficient with the ability to specify the preferred contact information for each donor as well as automate the creation of relationships in the database.
Beyond donor management is donation management. Salesforce's NPSP empowers you with the ability to track a variety of gift types, including recurring donations, pledged donations, in-kind donations, tribute (in honor/memorial) donations, and more. Finally, combining donor and donation management, you can create engagement plan templates to ensure all key donors are guided through a consistent set of stewardship plans.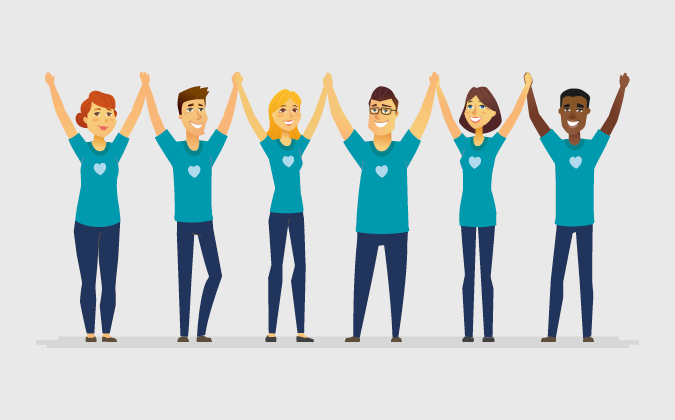 Volunteer Management
Beyond tracking those that give financially, NPSP empowers you to track the most ardent supporters of your organization— volunteers. You can track both the onboarding process and ongoing engagement of volunteers, ensuring that these supporters have the best experience possible.
This is done by using the free Volunteers for Salesforce app, which allows you to track who volunteers are, the number of hours they've worked, and which volunteer jobs they've signed up for. You can host volunteer-specific pages on your website, including custom volunteer sign-up forms through which individuals can indicate that they're interested in volunteering. From there, they can also sign up for specific shifts and volunteer jobs. On the backend, you can create recurring volunteer schedules to avoid having your team enter these opportunities manually each week, which can save a lot of time.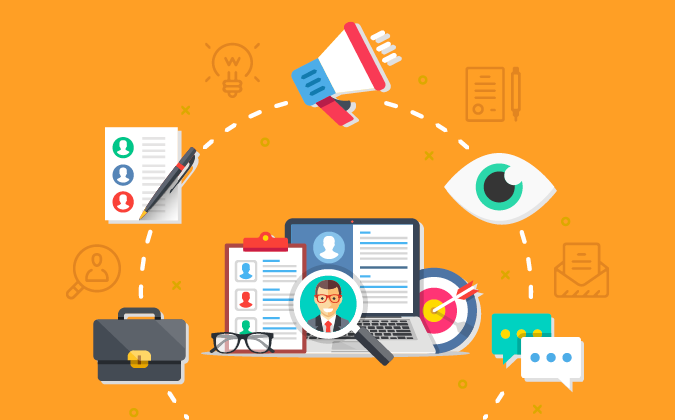 Grant Management
NPSP has built-in tools to help your nonprofit manage incoming grants. You can create accounts for each grantmaker you're applying to as well as create opportunities for each individual grant you apply for with that funding body.
Once you create that opportunity record, you can enter specific information related to that grant. This includes all deliverables needed to secure that grant as well as associated deadlines. Once you've won the grant, you can track the schedule of payments, any deliverables associated with maintaining the grant, and how the funds are allocated. When it comes time to renew the grant, you can simply clone the grant record and update the information accordingly.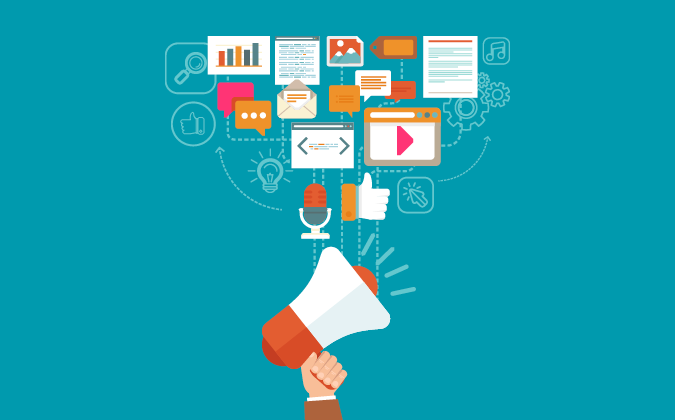 Campaign Management
Campaigns are used to track various fundraising and marketing initiatives within your organization. This includes grouping individuals that your nonprofit wants to engage with as part of an effort and measuring your success and ROI for that segment. Within a campaign, you can add contacts or leads as campaign members and track their responses, such as if they've donated, bought a ticket, or signed up to volunteer. You can add opportunities to track how many are won and how many are expected (in the case of pledged donations).
Campaigns can be organized in hierarchies— for example, you can create an overall campaign pertaining to your annual fund efforts, and create sub-campaigns for the various events and donation pushes that you host throughout the year. With this, you can understand the success of sub-campaigns as well as the progress toward the overall goal.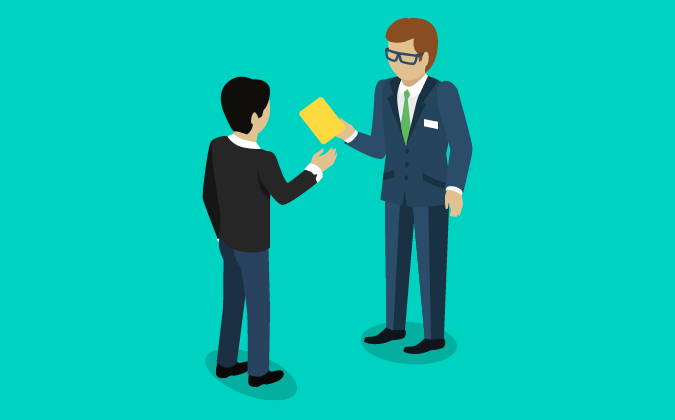 Program Management
By adding the Program Management Module (PMM), which is free for the first 10 licenses, you can expand your NPSP instance to track the allocation of resources to your various programs.
The reports and dashboards in the PMM allow you to view the status of individuals and service deliveries associated with your nonprofit's daily work. You can customize the naming of program elements, configure service schedules and record bulk service delivery, add recipients to programs, and more.
With this information, you can report on program performance to the donors who are funding those activities, maintaining the reputation of your nonprofit as an organization that gets the job done.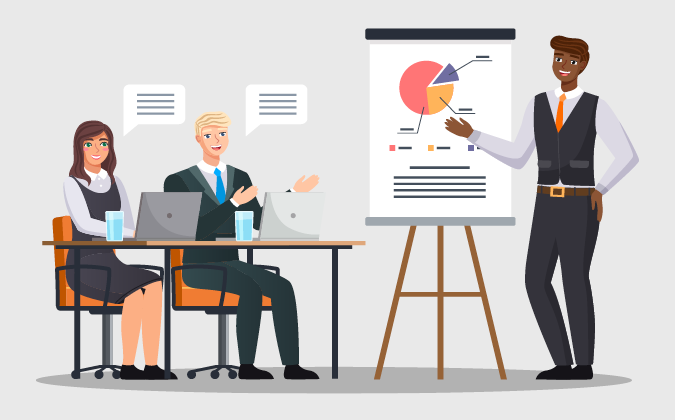 Reporting and Analytics
Salesforce is known for its data management capabilities, and the reason why you collect all of that data is to report on and analyze it. First and foremost, NPSP will help you understand your supporters on a basic level— who gave this year, who opted out of direct mail, who are active volunteers, and more. Further, it can help you discover where there are gaps in your database due to missing or inconsistent data, pointing you in the direction of the exact contact/demographic/other information that you need to collect next.
Beyond the raw data, Salesforce's NPSP comes pre-configured with a library of reports designed for nonprofits. You can also create custom reports and dashboards to target the specific information that's most helpful to your nonprofit and even access ready-made dashboard starters created through a Salesforce and Tableau collaboration.
Are you making the most of the features in your

Salesforce NPSP instance?
Contact DNL OmniMedia for a strategy to make the most of your CRM.
Key Benefits of Salesforce for Nonprofits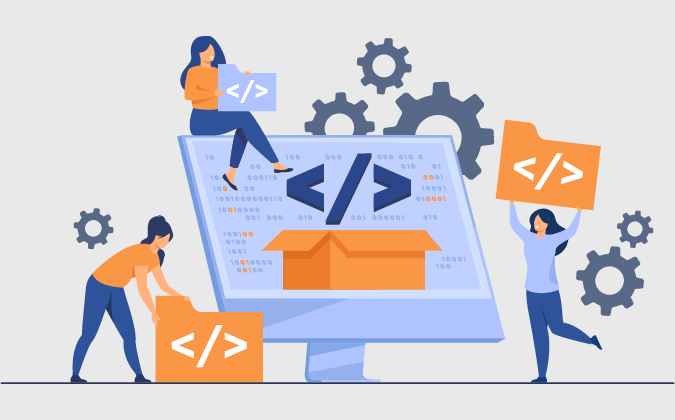 Open-source Platform
Salesforce's NPSP is open-source software. This means that developers can view every line of code underlying the application and make a local copy that they can modify. So, if you're a more tech-savvy organization, you can take a peek "under the hood" and determine the best way to customize your instance to meet the needs of your organization rather than waiting for (and hoping) these updates are addressed in feature releases from Salesforce.
That said, NPSP is regularly improved during the Salesforce Dot Org Sprints that are held three times each year. In these sessions, consultants, AppExchange partners, customers, engineers, developers, and more come together to make valuable improvements to the platform on a regular basis.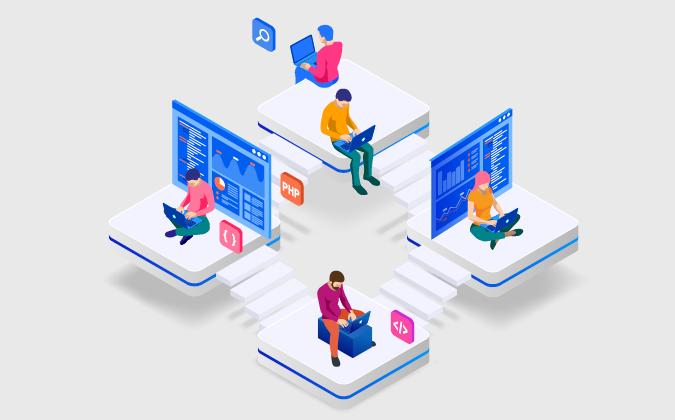 Grows With Your Nonprofit
NPSP is essentially boundless, whether due to the functionality that's readily built into the system, the various apps and overlays that can be used to expand upon that, or the ability to customize the platform as you see fit.
Salesforce's NPSP can evolve and change as your nonprofit's needs do. This means that you likely won't need to invest in another solution and manage a time-intensive data migration process again. While you'll need to purchase additional licenses and storage as your nonprofit grows, NPSP can be your final CRM solution for years to come.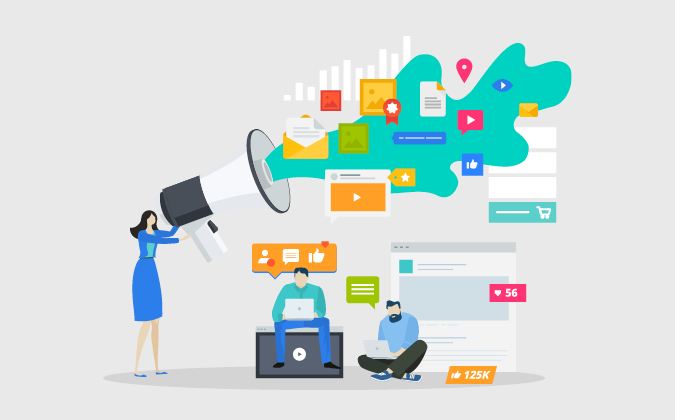 Marketplace of Tools
While many CRMs can be expanded with external tools and solutions, the integration process can be complicated and result in a less-than-ideal solution. On the other hand, the functionality of NPSP can be drastically expanded using tools that were made specifically to function alongside it.
Rather than trying to make the most of the few solutions your CRM integrates with or trying to shoehorn in custom integrations, you can access hundreds of solutions created with Salesforce compatibility in mind. These tools are wide-ranging— events, donations, volunteers, marketing, grants, the list goes on and on. The AppExchange likely has one (or more likely, multiple) solutions to choose from.
Top Signs That You Should Use the Salesforce NPSP

You're a Large Organization That's Ready to Invest
NPSP can be a strong fit for very small organizations with fewer than 10 staff members, as it's ready to go out of the box with core nonprofit functionality and free for the first 10 licenses.
However, NPSP is often best suited for mid-sized, large, and enterprise-sized organizations that desire a greater degree of customization. First, due to NPSP's robust functionality, the price of purchasing additional licenses (and more importantly storage) is more likely to be in-budget for larger organizations that are ready to invest in a long-term solution.
Second, again pointing to the robust and expansive functionality of NPSP, most organizations will want to work with a dedicated nonprofit tech strategy consultant to migrate to and customize the solution. This worthwhile cost will need to be factored into your budget as well.
You're Okay With a Longer Implementation Timeline
Implementing NPSP involves a full shift in how your nonprofit is organizing and viewing data. As your organization's data is one of your most valuable assets— after your many supporters, of course— this process shouldn't be rushed.
At DNL OmniMedia, we've found that the Salesforce implementation process can take anywhere from one to one and a half years from beginning to end. From the initial discovery process through the final training and support of your team, each step in this process must be given adequate time and consideration.
You're Seeking a Big Change in Your Tech Stack
Implementing NPSP can lead to a major overhaul of your nonprofit's tech stack. Beyond investing in a new CRM, you'll also likely want to adjust your fundraising, stewardship, and advocacy tools to those that work well with Salesforce already (such as those within the AppExchange).
If your nonprofit is well-served by your current tools, NPSP may not be the solution for you— especially if your current tools don't integrate with or have easy integration paths to Salesforce. However, if you're seeking a big change and ready to bring new technologies into your ecosystem, you'll be well-served by a switch to NPSP.
Is Salesforce's NPSP

the right fit for your nonprofit?
Contact Team DNL for help assessing your tech stack and discovering your ideal CRM solution.
What You Need to Implement the Salesforce Nonprofit Success Pack

A Plan for Implementation
We've discussed how implementing NPSP can take a year or more— but, this process will be significantly longer and more costly for your organization if you don't have a dedicated plan guiding you along the way.
The Salesforce implementation process generally follows five steps:
Discovery: Lasting roughly 4 – 8 weeks, this step in the process is where all key guidelines for the project are outlined.
Product & Integrations: This step in the process involves getting your Salesforce instance up and running, setting up integrations with your existing tools, creating any new integrations as needed, and configuring any Salesforce apps you invest in. This step lasts approximately 12 – 18 weeks.
Quality Assurance & Testing: Lasting anywhere from 4 – 6 weeks, this step involves double-checking that your new system is running smoothly and that all elements work correctly.
Data Migration: Taking approximately 10 – 15 weeks, this stage involves a seven-step data migration process through which your data is moved from your old system to your new Salesforce instance.
Training & Support: Finally, in the last 2 – 4 weeks of the process, your team is trained to use the new system and any needed support is provided to ensure the handoff goes smoothly.
Your organization will likely want to work with a nonprofit technology consultant to manage this process. A consultant will have the needed NPSP expertise to ensure this project is completed without issue and prevent your team from having to expend significant time on the effort.
Bonus! Review Team DNL's extensive Salesforce for Nonprofits Implementation Guide for an in-depth look at this process.
Salesforce NPSP Training
Not only is NPSP an incredibly robust solution, but it also contains one of your organization's most valuable assets— your data. You'll want to train any staff members that will encounter the solution to use it effectively and prevent any mishaps.
Additionally, you'll want to document this training to replicate it in the future as new team members join. While there are extensive NPSP training tutorials available on the internet and a comprehensive Salesforce fundamentals guide available, you may want to partner with your nonprofit tech consultant for this portion of this process. Your consultant will be able to discern what information is most important for your team to understand and train them accordingly, rather than overwhelming them with the many possibilities of NPSP.
Additional Salesforce Apps or Integrated Solutions
Salesforce's NPSP is a full-featured CRM that contains all of the functionality needed for the basic fundraising and donor stewardship efforts your nonprofit undertakes (and more). However, it's not necessarily a digital fundraising tool— so, you can't collect and transact donations online as you could with some other solutions.
With that in mind, you'll likely want to invest in additional Salesforce Apps via the AppExchange to make the most of this solution. With apps that are directly integrated with your NPSP instance, you'll have a comprehensive picture of the entirety of your nonprofit's efforts— rather than keeping your digital fundraising separate, for example.
Nonprofit Consulting Partner
Not only is Salesforce's NPSP a robust solution, but it also allows for extensive customization. To truly make the most of this platform, we recommend investing in additional support from a nonprofit tech consultant.
This partner can assist with your initial implementation and migration of the solution, as well as any ongoing customization needed to help your team achieve your goals. Even further, we recommend working with a consultant with expertise in the Salesforce ecosystem to ensure you make the most of this full-featured solution.
Bonus! Team DNL is a trusted Salesforce partner, and we'd love to help you implement your new solution. To learn more, contact our team today.
Are you planning a

Salesforce NPSP implementation?
Contact Team DNL to ensure the process goes smoothly.
Are you preparing to invest in Salesforce's NPSP? Make sure you have a well-organized plan for implementation. Review this guide to understand what to expect.
If you're still undecided between Blackbaud's Raiser's Edge NXT and Salesforce's NPSP, review this guide for a side-by-side comparison.
A Salesforce consultant can play a large role in your organization's successful use of the NPSP. Review these 10 strategies for hiring the right partner.