August 2, 2022

Online giving has become more common over the past decade. Donors want to make donations through the most convenient and accessible giving channels. Online donation forms offer an easy option for doing so. As more donors contribute to your nonprofit organization via online donation forms, you'll need to ensure that each transaction can be completed safely and securely.
This is where payment processors come in.
What is a Nonprofit Payment Processor?
A nonprofit payment processor is a tool through which donors make monetary contributions to charities and causes. With the right payment processor, organizations can collect donations online, offer donation receipts and track the progress of each transaction. For donors, these tools give them the option to contribute using a payment type of their choice.
The most common payment types include:
credit card payments
automated clearing house (ACH) payments
digital wallets
cryptocurrencies.
The best payment processors for nonprofit organizations can process two or more of these types of payments. They can also accept international payments in multiple currencies.
Offering donors multiple payment options is particularly crucial because it highlights your organization's effort to be considerate of donors' preferences. You want to give your first-time donors a first-class experience when they visit your website and donation form to make a contribution. You have to be very careful about the payment processors you choose for your organization.
You don't want a payment processor that's difficult to use. That could deter donors from making timely contributions. It wouldn't be a good look for your organization and could likely reduce your online donor acquisition rate. Donors should be able to complete transactions in quick and easy steps. They should also sign up for recurring payments.
Knowing that your payment processor is safe and secure will set your mind at ease as your donors make online payments. Your payment processor should be PCI-compliant. A PCI-compliant payment processor meets the minimum standards and requirements for data security set by the Payment Card Industry Data Security Standards.
With that said, let's discuss the top nonprofit payment processors available to nonprofits and find out how much processing fees they charge.
1. Stripe
Stripe is one of the most popular payment processors worldwide. It can accept payments from 47 countries and in more than 135 different currencies. This tool accepts credit card, ACH, and digital wallet payments and has been tipped to start processing cryptocurrency payments soon. It is likely the most widely accessible payment processor on the market today.
Stripe, like many tools listed in this article, has a great API through which it can be paired with an applicable nonprofit CRM. You should consider pairing your Stripe's payment processor to nonprofit CRMs, like Keela, so that you can monitor and report on each donor's transactions and relationship with your organization.
Stripe's Pricing
Stripe charges 2.9% + $0.30 fee for credit card payments and 0.80% for ACH payments. That said, eligible nonprofits may qualify for discounted processing fees.
2. Authorize.Net
Authorize.Net is typically used by for-profit organizations, but if your nonprofit is looking for an easy-to-use solution with advanced fraud protection and the ability to process recurring donations, you should consider Authorize.Net.
Compared to other payment processors on this list, Authorize.Net is less affordable. Your nonprofit would have to pay a monthly fee and processing fees to use this processor. But if you choose to go with it, you can expect it to process local and international credit card, ACH, and digital wallet payments.
Authorize.Net's Pricing
Authorize.Net charges a $25 monthly fee plus a 2.9% + $0.30 per transaction and $0.75 for ACH payments
3. PayPal
Paypal is known worldwide for its credibility and simplicity. It's highly recommended for new and small-and-medium-sized nonprofit organizations in North America because of how easy it is to use and how familiar its brand is to donors.
There are no extra fees for setting up your organization's PayPal account, withdrawing payments, or canceling transactions. Additionally, donors can make credit card payments, ACH, and digital payments with a PayPal payment processor.
PayPal's Pricing
PayPal charges 2.9% + $0.49 per payment but eligible 501(c)3 organizations may qualify for a discounted rate.
4. iATS Payments
iATS is a nonprofit-specific payment processor that integrates with several fundraising tools and donor CRMs so organizations can house their financial operations and reports in one place. Your donors can complete credit card, ACH, and Direct Debit transactions from the United States, Canada, the United Kingdom, and the European Union with this payment processor.
iATS also has a mobile application that nonprofits can use to accept payments and donations during in-person events, fundraisers, and outreaches. You can receive contributions on-the-go while ensuring donors can give in a way that works best for them.
iATS' Pricing
iATS charges 2.49% to 3.2% per credit card transaction and $0.26 per ACH transaction.
5. KeelaPay
KeelaPay is a convenient, safe and secure payment processor that processes all major credit card and ACH payments. It is expected to start processing cryptocurrencies before the end of 2022.
This payment processor, which is native to Keela's fundraising CRM, offers nonprofits a simplified and efficient way to merge donation details with each corresponding donor's history and data. In other words, with KeelaPay, organizations can review each donor's giving history, offer receipts, create reports about its online fundraising performance and gather insights to improve its campaign strategy.
With its built-in fraud protection, KeelaPay is PCI-compliant. It means the industry standard for safe and secure transactions, and as such, nonprofit organizations can minimize their risk of theft and data breach.
KeelaPay's Pricing
KeelaPay's processing fees start at 2.2% + $0.30 per credit card transaction and $0.75 for ACH payments.
---
Nonprofit payment processors are a must-have for modern organizations. Similar to how nonprofits need an effective website, well-optimized donation form, and fundraising CRM to implement a successful digital fundraising strategy, they also need payment processors that guarantee secure transactions and offer great giving experiences to donors.
You can't offer your donors and supporters an excellent donor experience with a payment processor that isn't user-friendly. If donors find it challenging to make online contributions to your organization, they will likely abandon the donation. This is why it's so vital to have a payment processor that is easy to use and accepts multiple types of payments from various parts of the world.
Consider using one or more of these nonprofit payment processors outlined in this article to process your organization's online donation. The processors discussed can integrate with just about any nonprofit CRM, so make sure you connect them to your donor database so you can track and report on each transaction easily.
Your choice of a nonprofit payment processor is essential to the success of your online fundraising and donor acquisition strategies. Hopefully, the tools shared in this article will help point you in the right direction.
---
About the Author: Tobi Nifesi, Head of Content at Keela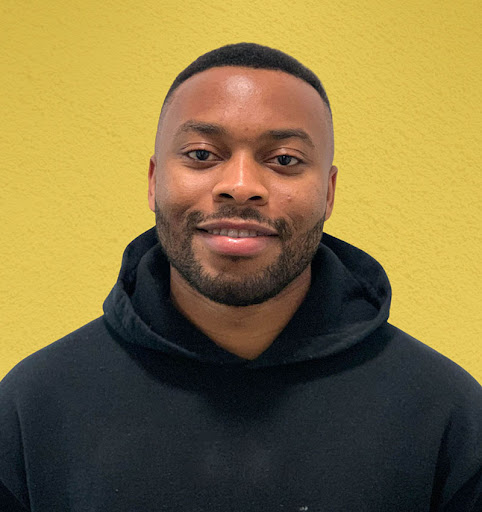 Tobi's a curious writer who enjoys striking a balance between storytelling, technology, and social action. At Keela, he coordinates the creation and distribution of educational resources that empower nonprofits and charity organizations to do more good.