April 28, 2019


This post was written by our partners at ActiveTrail.
Email marketing is a prevalent marketing tool this year more than ever. With social media apps coming and going and marketing platforms changing their publishing rules every other week, email marketing has always been a reliable marketing tool.
Though email marketing has been around since 1978, it's constantly evolving to a better marketing channel and there are many ways to stay creative.
Here are 10 interesting ways to make your email marketing more creative:
1. Add a menu to the top of the email.
It's common to put a logo and a homepage link at the top of a newsletter. While some of your readers may click that link and browse your site, there's a way to direct their attention to certain sections or pages on your site you want them to visit.
You can do this by adding a navigation menu at the top of your newsletter. It changes to user experience by making the email look a little more like a website.
Here's an example from Clearwater Aquarium: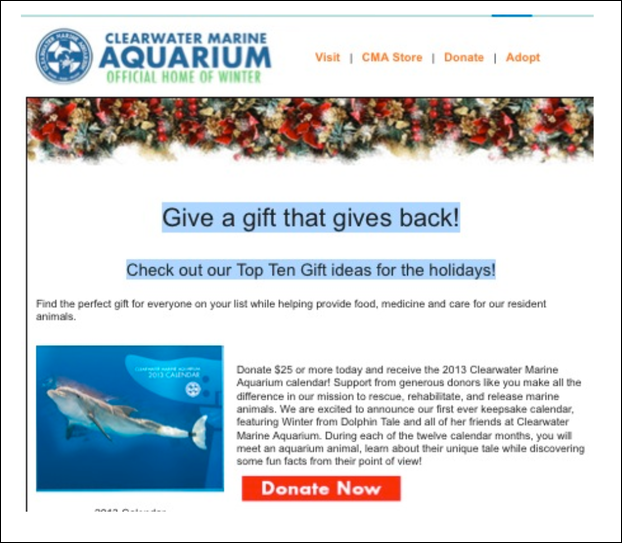 Users can navigate between the different links in the menu and with the right call to action, this can also lead to better conversions.
2. Use a tracking pixel to trigger email marketing campaigns based on the behavior of customers.
Instead of emailing all your subscribers the exact same message, you want to get creative by emailing them what actually interests them. You can find that out by using a tracking pixel.
This tip will quickly improve any email marketing campaign by giving you information about how your readers behave.
You can track which pages your users' visit, which parts of the site they spend more time on, or return to, and learn what they're looking for.
This information then creates more interesting email campaigns for your readers. Once you know how they behave, it becomes easier to craft the right campaigns for them and focus on their interests.
3. Use segmentation to deliver relevant emails.
The truth is that no matter how large your email list is, if you deliver email campaigns that don't interest your subscribers, you won't see much engagement.
Personalization has many benefits, including what every email marketer wants: It has been shown to boost open rates, click through rates and conversions.
Creating relevant email campaigns was viewed as the biggest benefit of marketing automation by 83% of companies surveyed on the subject.
We already mentioned that it's best to send people emails according to their interests using a tracking pixel. To make that even more powerful, segment your list.
You can segment your list based on many different factors, including user behavior, demographics (such as age and gender), location and their activity on your previous email marketing campaigns.
For example, you can send messages relevant to a specific age group only to your subscribers who are in that age group. You can also nurture users who have been inactive for a while by sending them a special offer.
This way, your emails will always be targeted and relevant, and you'll soon see an increase in open rates and click rates.
4. Personalize your email marketing campaign.
After using the tracking pixel and segmentation to create the most relevant emails for your users, add their name to the email to show you're giving them special attention. This is the most basic form of personalization, and it's very easy to do with email marketing software.
Personalizing your email marketing campaign can do wonders for your engagement rates. Add the name to the subject line in order to get an increase in the open rate that can reach up to 42%.
Personalization can go beyond using your subscriber's name. You can refer to the last product they bought, their location or other pieces of information you've gathered about them.
It will make your email marketing campaign stand out, as it won't be just another generic email.
5. Add GIFs and images to your email marketing campaign.
Make your newsletters more memorable and fun to read by using images, animated GIFs and videos that support your message.
Nobody wants to read a wall of text these days, and your use of graphics can make a huge difference in how your audience reacts to your email.
It's always a good idea to use strong, interesting images. They can help highlight certain parts of the text, direct readers to your call to action and generally keep readers interested.
In a world full of pictures, you want to use bold images where appropriate, such as this one: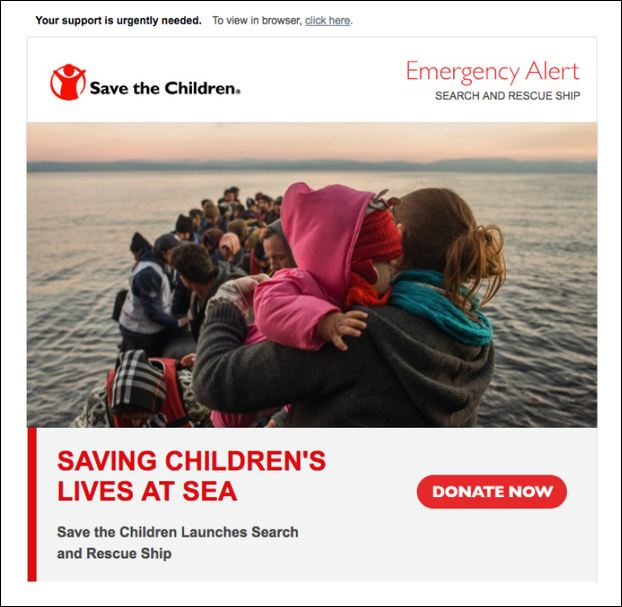 Animated GIFs are used more and more in email marketing campaigns. People expect animated GIFs to be original and amusing, which opens up many opportunities to get creative. Have a look at this wonderful example by Ample Earth: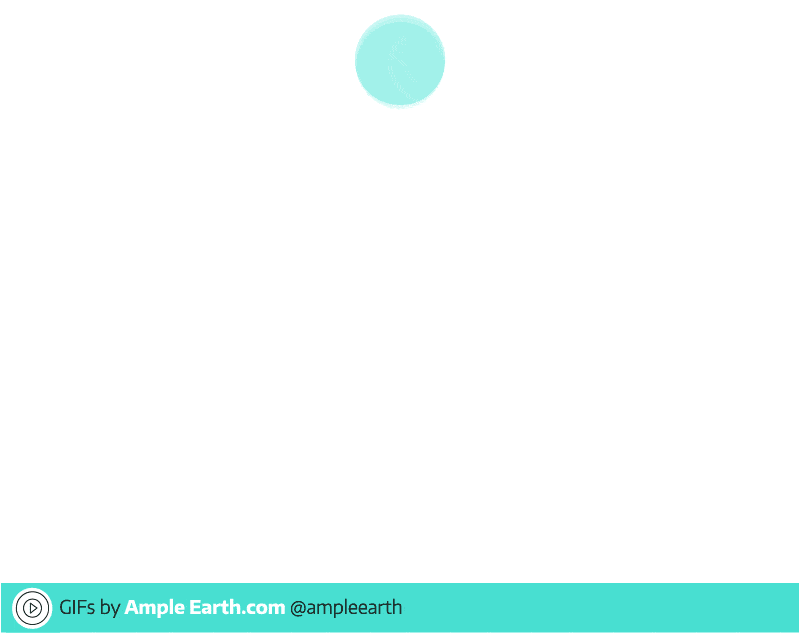 6. Combine email with other marketing tools.
Omni-channel marketing gives you better chances to get engagement and conversions.
Your website, social media channels, email newsletter, mobile apps, and SMS marketing channels should all work together.
To maximize the potential of your campaign, you want to use more than one marketing channel at a time to deliver your message.
For example, you can send an email newsletter and combine it with SMS, or you can integrate your email marketing software with Facebook ads. This way, if you can't reach a person via email, you may be able to attract their attention with an SMS or a Facebook ad. Use these combinations in a smart way to maximize your reach.

7. Add social media buttons.
Each and every email you send to your subscribers should include links to your social media channels, as well as social media sharing buttons.
Display the links to your social media channels as easy to recognize clickable icons. Your readers may want to know more about you, and it's important to make it easy for them.
Have a look at this example from the International Rescue Committee, where the social media links appear very prominently on a dark background. It's a casual way to encourage users to engage.
8. Create an abandoned cart automation.
As you know, some of your users may make it all the way to the checkout page on your site and then never proceed to make a purchase. A clever way to reach those users and encourage them to complete the purchase is by sending them an automated email.
Have your shop integrated with your marketing automation software, it can detect any abandoned carts and send a friendly email reminder to anyone who left the site without making a purchase.
If they had any intention of buying but were distracted or wanted to check other sites first, this may encourage them to make the purchase.
Design this email with the right tone to support your goal.
Use can remind them of what they wanted to buy, but better still, offer them a discount coupon as an incentive, or offer to bundle it with other similar items at a reduced price.
9. Use dynamic content.
As we mentioned before, personalization plays a part in making your emails more relevant and attractive to your users.
What if you go a step further and show them exactly what they want to see at the right time?
Dynamic content that changes according to the user's interests and behavior, based on data you collect, is highly personalized and therefore much more relevant to your readers. Here's a simple example to demonstrate this: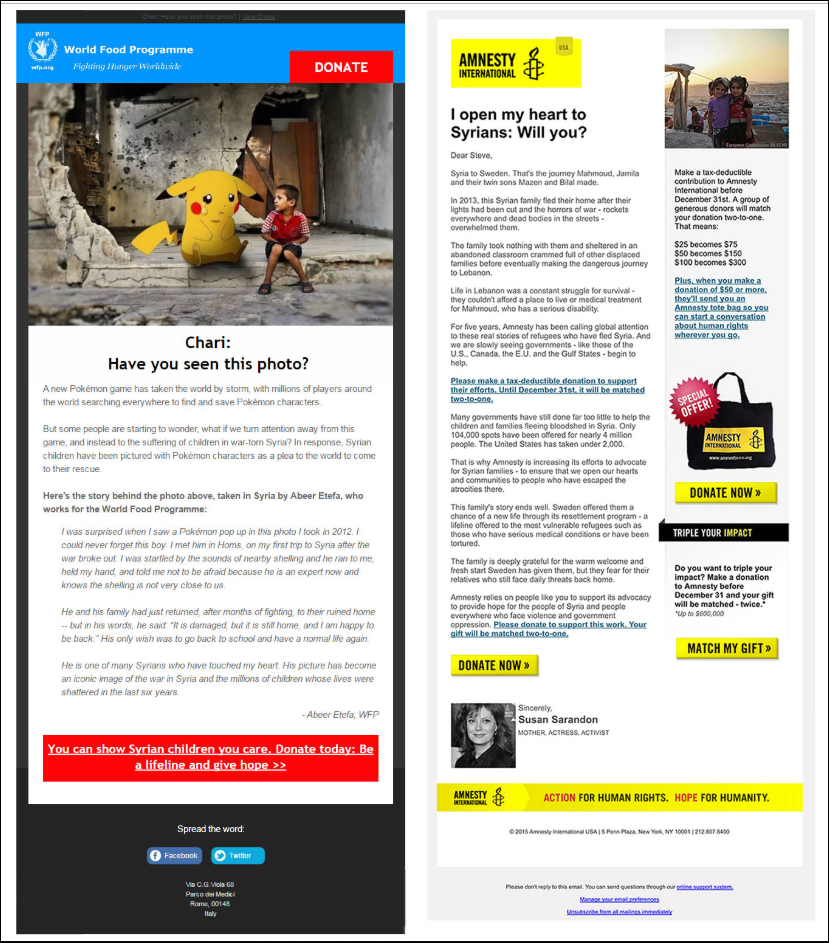 Dynamic content is likely to increase engagement and conversions, as it creates a user-friendly experience, making each reader feel that they're receiving a custom-made email.
In a competitive market and with shortening attention spans, this is one of the best ways to capture people's attention and maintain a loyal following.
Base your dynamic content on your user's preferences, donation history, location, profession, lifestyle and any other information that you hold about them that can help create that personal touch and make them feel unique.
10. Create an automation that optimizes itself.
A big part of giving your subscribers what they want is creating smart email automation processes.
Let your emails optimize themselves by adapting to your customer's actions. If a person clicks a certain link in your newsletter, showing an interest in a certain product. You can design automation that will add that person to a segment and have your email system sends them another email focusing on that product or similar ones. Once you know what your readers are interested in, it's easy to send them more interesting emails.
To sum up, you want to make your email marketing campaigns creative and interesting so you can stand out from the crowd. The more relevant your emails are to your audience, the better the engagement you'll see over time