June 15, 2018

This article was contributed by Maureen Wallbeoff
Peer-to-Peer Fundraising! All the cool kids are doing it. It's no secret that Peer-to-Peer (P2P) programs have been a great addition to nonprofit online fundraising programs. Organizations of all sizes, missions, and budgets are giving the people what they want – custom fundraising pages for real life events (RLE) like runs and walks, and life events (DIY), like tributes and celebrations. Chances are good that if you aren't already offering a P2P program, your organization has put one on your road map.
Are P2P Donors "Real" Donors?
As someone who works with nonprofits to help them with digital engagement, I've helped organizations of all sizes add P2P software and think through their event strategy. These campaigns live squarely within the intersection of strategy and technology, and it takes some good thinking to create the perfect experience for participants. It's always a thrill for me to help nonprofit teams plan and launch a new P2P event. And when the right marketing is in place, a P2P program can really take off. According to a recent blog post from Classy, the average P2P fundraiser raises $568 from 7 donors – and 4 of those are brand new donors!
We all agree that the P2P donor's motivation is to support the participant (and not your organization). But if the P2P donor didn't find something worth supporting about your mission, they'd be ignoring those social media asks from their friends. Here's where things get weird. Most of the time, these new donors are seen as 'one and done' by the nonprofit. Not many fundraisers toss newly acquired donors off to the side, but it happens all the time with P2P donors. What's going on?
Here's What's Going On!
When I put myself in the development team's shoes, I understand why it makes sense to focus on the participants. Cultivating more participants, coaching them to raise more money, and helping them spread the word can push a team beyond its capacity. If something must give, it's those P2P donors.
Wait a minute – that's no way to reward your dedicated P2P participants! They did exactly what you asked them to do. They delivered these new donors to your front step. Now it's your turn to do the work to bring them into the organization as a valued supporter. Even though I understand why it happens, it drives me just a little bit bonkers when smart teams spend money on acquisition and ignore the P2P donor. This is where many organizations miss the mark. If you're nodding in agreement, read on for a few tips.
Engaging the P2P Donor
Because converting new supporters usually means leading them to make the first gift, folks can feel completely stumped when it comes to dealing with P2P donors. They have already given – now what do we ask them to do? It can be tough to figure out what actions you want these new donors to take. A few ideas:
Create their own P2P page
Share their interests with you (for customized content)
Join you on social media (makes it easy to target them for future campaigns)
Send an ecard (another acquisition tactic)
Sign a pledge or petition (find out how engaged they are)
Share the story about why they gave to their friend or family member's campaign
Bring Them Close with a Welcome Series
Here's a basic four message/three-week engagement campaign template you can follow to keep these precious new donors interested and engaged immediately after they make their gift:
Message One: A personal thank you from your Executive Director or Program Manager. Send two hours after the gift was made. This should be a very short note that effusively thanks them on behalf of the organization and provides some information about the impact of their gift. Include a bright and interesting image they can share on social media as a show of support for the organization. Some marketing automation systems will even let you pull in some personalized content, like the name of the person they supported.
Message Two: Let's get to know each other. Send this ten days after the first gift was made. Another short note asking them to indicate their interest in your organization. Offer an engaging opt in form that demonstrates the breadth of your work (but don't overwhelm – keep the opt in options to ten or fewer.
Message Three: Show, don't tell. This message is sent fifteen days after the first gift was made. Do you have a video channel or Instagram account? Show them that you're doing great things! Here is when you can begin to conditionalize the message based on the interests they shared with you a few weeks ago.
Message Four: Take another action. Sent twenty-one days after the first gift was made. This is a great time to test some actions. Perhaps one segment of these P2P donors get a request for a small second gift (I'm talking $20). A second segment of donors are asked to take a non-financial action, like signing a petition. The final segment of donors is asked to create their own fundraising page. You may have other actions to put in front of these folks. Test a few variants to find a pattern.
P2P Donors Are an Asset to Your Organization
P2P is an AWESOME way to acquire new supporters! You didn't need to find them – someone else found them and brought them to your door. Welcoming (and continuing to engage) these P2P donors shows your participants that you really appreciate their fundraising efforts. Although it may seem challenging to cultivate these new relationships, it's much easier to keep an existing donor than it is to find a new one. Treat P2P donors like 'real donors', and you'll be pleasantly surprised by the results.
Have you developed a plan to engage P2P donors? Share tips in the comments!
About the AuthoR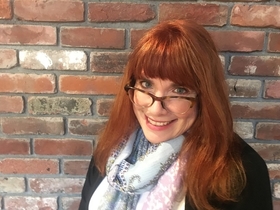 Maureen Wallbeoff, Nonprofit Strategist & Technology Coach
A resident of Cape Cod MA, Maureen started her nonprofit career at Planned Parenthood of Connecticut, rising from counselor to eBusiness Director over a seventeen-year tenure.
In 2008, along with several silent business partners, she opened the doors to Firefly Partners, a creative digital agency for nonprofits. Maureen has worked with hundreds of organizations across every mission and vertical, including Center for Reproductive Rights, Be The Match, UNICEF USA, Tufts Medical Center, New Hampshire Public Radio, and the American Kidney Fund.
Maureen has recently left her role as Vice President of Firefly and is now working as a solo practitioner. She is focused on helping the accidental techies working at nonprofits learn to navigate today's complex technology platforms, design the right digital strategy, and get a good ROI on their technology investments. Maureen has developed a proven methodology to help nonprofit staff experience wildly successful technology projects.
A skilled facilitator and warm national presenter, she loves to bring people together to breathe fresh life into their digital programs and grow through the right use of technology. Maureen has authored two guides to nonprofit engagement software, along with the newly-released Grassroots Galvanizer Playbook. She regularly blogs at her website and is a regular contributor to Nonprofit Pro and NP Engage.