June 23, 2018

You already know how much time you spend every day browsing social media, checking your email, or texting with friends on your smartphone. All of your donors spend the same amount of time using their mobile devices, if not more. If you're not already targeting them there, it's time to start!
Mobile donor engagement has become an essential element of any successful campaign in the age of the smartphone, from peer-to-peer fundraising campaigns to digital advocacy projects.
Effective mobile tools and strategies not only strengthen your nonprofit's engagement with your existing base of support, they also make it easier than ever to grow that base of support by offering more and faster ways to give.
This means that identifying strong mobile tools and developing digital engagement strategies from the get-go is crucial for all nonprofits, especially those just starting up or looking to grow their fundraising capacity quickly.
There are 3 fundamental concepts on which any nonprofit can build a mobile donor engagement strategy unique to its mission and campaign goals:
With these essential building blocks, your organization can start crafting effective mobile engagement techniques that remain useful in all kinds of fundraising contexts.
If your nonprofit is new to some of the digital tools or strategies outlined here, be sure to do some research and consider all the ways that they might fit into or improve your current fundraising methods. Let's get started!

1. Find a top text-to-give tool that works for your nonprofit.
A text-to-give platform or service is the centerpiece of any modern mobile engagement strategy. By allowing your donors to simply send a text message to a designated phone number, they can make a digital donation quickly and easily.
Mobile giving has changed the face of fundraising, as it's no longer necessary for a donor to be at your event or even at their computer to support your organization.
You can check out the complete Snowball text-to-give guide for comprehensive information about how these tools work, but their main purpose is to simplify the donation process as much as possible.
As such, there are a few main qualities to look for in a text-to-give tool:
Speed. If your donors can't complete their donations in a very short amount of time, they might feel frustrated and lose their motivation.
Security. Many donors are skeptical of online payment and donation services. Choose an option that prioritizes information security.
Simple setup and intuitive user interface. An effective text-to-give tool requires minimal registration information and as few steps as possible to complete the donation.
Although many top text-to-give services will proudly feature these qualities, there are still some important differences between various types of text-to-give tools.
Types of text-to-give services to engage donors
When choosing which mobile giving tools are the best fit your for your organization's particular mission and goals, it's important that you understand the differences between how each type of text-to-give service works.
Consider how these 3 most common types of text-to-give tools work and how each might affect your campaigns or donors:
A donation is added to the donor's phone bill after they text their donation amount to a designated number. Through agreements between phone service providers, the donation platform, and your nonprofit, this dominant method often results in higher processing fees.You'll likely receive less of the initial donation as a result.
A text message automatically generates an email that your donors simply need to send to confirm their donation. This method acts a sort of pledge and is typically the fastest option available. This makes it a great tool for live fundraising events.
A preset message is sent to mobile donors after they send a text. This message links them to a mobile optimized donation page. Sometimes this page is created by the nonprofit, but it's often hosted through a third party. Although effective, this system creates more opportunities for issues to arise and more work for the donor.
You can check out Re:charity's rundown of the top text-to-give services out there. Before you read their post, though, go ahead and take the time to consider which type might generally be the best fit for your organization's goals.
To help your nonprofit determine which type of text-to-give tool is best suited for your nonprofit's needs, think about who your donors are. What is the primary age range of your donors, and how do they prefer to communicate? Are they happier to pay via a phone bill, or would they prefer to get an email to their phone? A younger donor population might be more impressed by a preset message linking them to a mobile-optimized donation page. Every nonprofit is different, so embrace those differences to choose the best software for your community.

2. Incorporate mobile giving into your fundraising events.
This concept is essential for making the most of your text-to-give tools and fostering some real engagement. Although you can plan and promote a successful text-to-give campaign that doesn't rely on live events, gathering all your supporters together for a good cause builds the kind of group spirit that can take your fundraising to the next level.
By consciously integrating the mobile giving platforms into your in-person fundraising events, you can significantly boost donations. This happens mainly for 2 reasons:
Text-to-give tools make it incredibly easy for event attendees to donate. Donors don't even need to leave their seat to make a donation and express their appreciation for the work you do! Best of all, mobile giving can take even less than a minute of their time.
Text-to-give tools are perfect for encouraging impulsive or spontaneous donations. This is an excellent way to capitalize on the group spirit and excitement of a major fundraising event, and it lets your donors feel instantly proud of supporting your work.
Plus, offering text-to-give tools can reduce the logistical burden on your staff and volunteers. With more ways to give, you don't need to rely on card readers and tablets to accept non-cash donations from event attendees. And when your attendees can donate from their own smartphones, there's no need to wait in a long line to give a donation through cash or card!
Fundraising events perfect for mobile engagement
Text-to-give software can help bring your fundraising events into the modern era. Think about the last time you left your house without your smartphone. Now, think about the last time you left the house without your checkbook.
Gone are the days of the pocketbook: using a smartphone as a donation tool is much simpler than hoping your donors remember their checkbook or are willing to wait in a line to give through a card or in cash.
Mobile donor engagement tools like text-to-give services can be effectively integrated into practically any type of fundraising event. They're particularly useful, though, at ticketed events or events where your attendees will be seated for a dinner, gala, auction, or performance.
For example, consider how offering mobile giving options at these events might boost donations:
A major gala or dinner. Set a challenge to raise a certain amount by the end of the night, then explain how easy it is to make a donation via text message.
An auction or raffle. Mobile bidding tools and apps are perfect for all kinds of events like silent auctions and online-only bidding events.
Concerts or shows. Allow seated audience members to easily and quickly make a donation to support your institution with text-to-give tools.
Festivals or street fairs. Large crowds can make processing physical donations difficult, even with card readers and tablets.
Sports games. Promoting a text-to-give number to a stadium full of alumni is a great strategy for schools and colleges.
Whatever type of fundraising events your nonprofit hosts, offering some mobile giving outlets is a smart move. Remember to choose mobile giving tools that integrate with or work seamlessly with your other event management tools, as well!
A fundraising event is often only as valuable in the long run as the tools used to plan and manage it. That's because the ability to collect and track crucial donation and campaign data for each event is essential to continually refining your fundraising strategies.

3. Mobile optimize your site and simplify your login process.
Mobile optimization is the foundation of effective mobile donor engagement.
As more and more web traffic shifts to mobile devices, your organization can't afford to be left behind. Web users have grown to have less patience for websites and digital tools that are poorly designed for lighter-weight mobile web browsers, so your content must be optimized.
Third-party website builders for nonprofits, particularly, need to offer inbuilt mobile optimization!
If your nonprofit's website needs a mobile update, always prioritize user experience as you make improvements. There are a number of crucial elements for positive mobile user experience, including:
Simple, bold design of the donation form
Fast load times of the site as a whole
Clear organization across all pages
Optimized contact and donation forms
Simple options, like recurring or matching gifts
Offering text-to-give donation tools is certainly important, but optimizing your nonprofit's website and donation form for mobile viewing is crucial. Websites that look or work poorly on mobile browsers can see skyrocketing rates of donor abandonment, as visitors don't have the patience to navigate a confusing or slow-loading page.
For example, consider how Greek organizations have tailored their website and communication strategy to their community's needs. The unique characteristics of a fraternity or sorority mean that these organizations need a website builder that can handle alumni donations, dues and house payments, as well as mass communication tools. Think about your nonprofit's own community, and their specific needs.
This means you need to consider how every element of your nonprofit's site might affect mobile user experience. For example, your login system might be a major deterrent for new donors!
Login systems and mobile user experience
How many passwords do you have to use or remember on a daily basis? Probably more than you'd prefer.
Traditional username and password login systems can become a hindrance to your nonprofit's ability to attract new digital and mobile donors. Many nonprofits require donors to create quick accounts to make donations, but then the donor needs to remember that password in order to make donations again in the future.
This can create all kinds of user experience problems, especially on sites not optimized for mobile use, including:
Slowed access to your site and donation form. A user eager to make a donation for the first time can very quickly lose that motivation if forced to create an account. Slowing the donation process will increase your rate of donor abandonment!
Third-party involvement in login process, like via social media. Although they're designed to provide a quicker login, many users increasingly distrust social media or Google login options, seeing them as ploys to collect more data.
Yet another password requirement. Online users are already forced to remember passwords for all kinds of websites. Making a donation shouldn't be made more time-consuming or difficult than it needs to be.
If you're upgrading your nonprofit's website, be sure to research alternative login systems. For instance, new tools can eliminate the need for usernames and passwords while still offering a fully secure login processed and verified quickly through your email address.
Remember, although your website and donation platforms should prioritize user experience, it's still important that your nonprofit uses smart analytics tools and data reporting protocols. Differentiating between mobile and desktop web users is essential to guiding your future digital marketing and fundraising strategies.
---
Mobile donor engagement is an increasingly central part of how nonprofits of all sizes retain their donors, collect donations, and enrich their fundraising events. For their part, donors have come to expect a variety of donation methods and fast-loading, easy to navigate mobile web pages.
Focus on these 3 essential concepts for mobile donor engagement, and your nonprofit will soon be reaping the benefits of crafting its own new engagement strategy!
---
Author Bio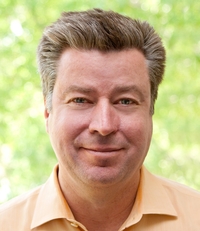 John Killoran is CEO of Snowball, an exciting new fundraising technology that makes it easy for people to donate in two clicks from text, email, web and social media sites. John pioneered SMTP payments and has been a major innovator in the mobile payments space for the past 5 years. When he is not running a company, he is cooking food for his family and telling his dogs to stop barking.